When Angela Harvey's 4-year-old son, Huxley, goes to school, he brings a special treat with his lunch. Every day, Harvey draws colorful illustrations on Huxley's lunch bags.
Harvey told The Huffington Post that she started this project after seeing another parent's lunch bag art on Instagram. Though she's never had any formal arts training, drawing has always been one of Harvey's hobbies, and she's enjoyed seeing her work evolve from simple doodles to more elaborate illustrations.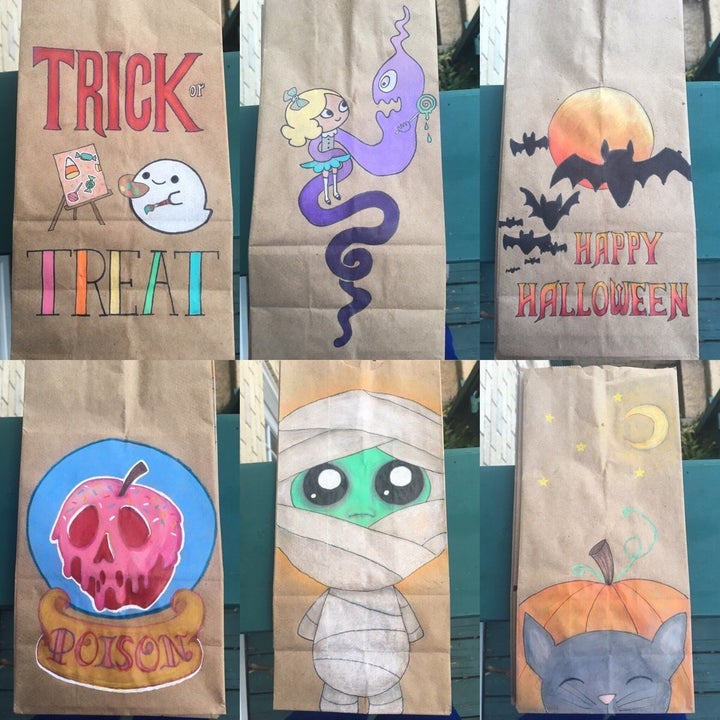 "It's a fun way for me to wind down after Huxley has gone to bed for the night, and he loves sharing them with his teachers and classmates," said Harvey. "I usually consult him first on what he would like on his lunch bags, but I can only do Power Rangers so many times before I switch it up on him."
The mom shared some of her favorite recent lunch bag doodles on Reddit because she thought others might enjoy seeing them, as her friends and family have. She also wanted a way to preserve them for posterity, since the lunch bags don't survive too long past lunchtime.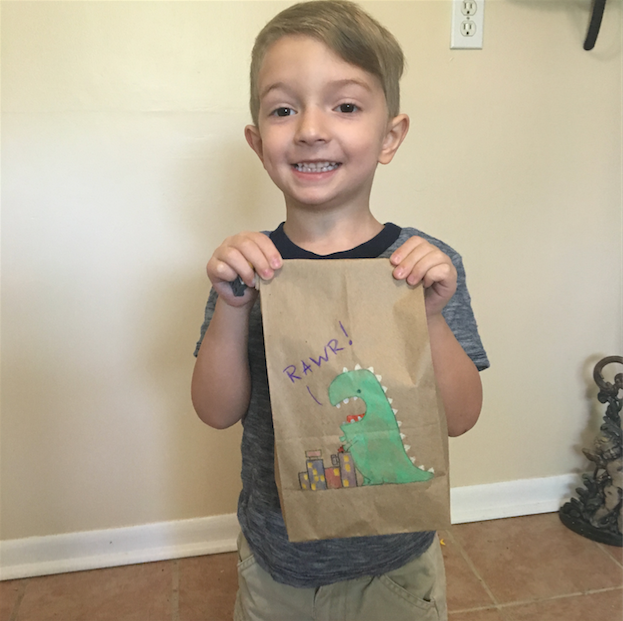 Since posting her drawings, Harvey has received comments referring to her as a "super mom" or expressing envy of all her free time. But she wants to clear up any misunderstanding. "I'm by no means a super mom or a 'Pinterest Mom,'" Harvey told HuffPost.
"Doing these every day can be HARD (being super-creative every single day is rough), and working a full time job, I don't even always have time to do a bag for the next day ― so I'll often end up with a despondent toddler that doesn't have an ankylosaurus on his lunch that day," she explained.
Ultimately, Harvey added, "This is just a little way I can try to carve out some time to make my kid feel special and loved."
Sounds like parenting at its core.