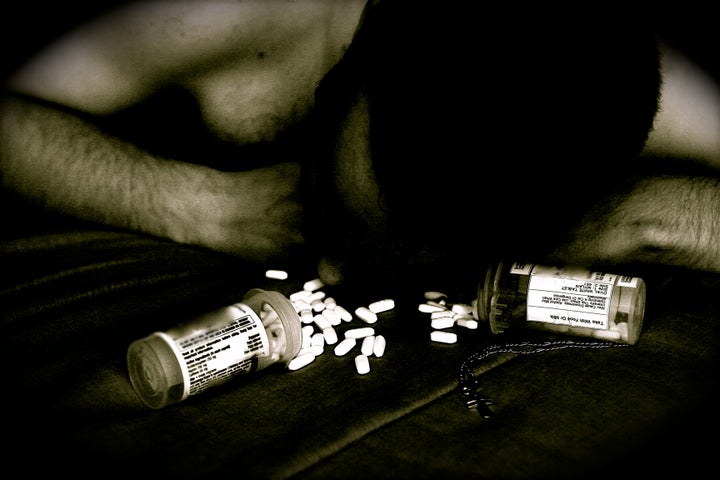 An uptick in teenagers overdosing on prescription drugs drove the almost doubling of fatal poisonings among American children, the Centers for Disease Control and Prevention reports Monday.
From 2000 to 2009, the number of children aged 15 to 19 who died from poisoning increased by 91 percent, the CDC says. The big jump in poisonings ran counter to the overall rate of deaths from unintentional injuries to people up to age 19, which fell 29 percent to 11 in 100,000 children, or 9,143 fatalities, in 2009.
Childhood death from poisoning rose 80 percent over the 10-year time period, owing largely to the huge increase in such deaths among children aged 15 to 19. Prescription drug abuse is to blame, according to the CDC.
"The percentage of poisoning deaths among those aged 15–19 years with prescription drugs as a contributing cause increased from 30% in 2000 to 57% in 2009," the report says.
The Obama administration's Drug Enforcement Agency has stepped up efforts to target physicians, pharmacies and other medicine suppliers it suspects of facilitating sales of prescription medicines that make their way onto the black market. The White House issued a multi-agency plan to combat prescription drug abuse last year. Narcotic prescription painkiller overdoses kill 40 people a day, according to the CDC.
Thirty-seven percent of all children who died in 2009 were killed as a result of unintentional injuries, making it the leading cause of death for children from ages 1 to 19.
"In 2009, child and adolescent unintentional injuries resulted in approximately 9,000 deaths, 225,000 hospitalizations, and 8.4 million patients treated and released from emergency departments," the CDC report says. Boys are more likely than girls to die this way.
Automobile accidents remained the number-one cause of unintentional injury-related deaths among children, despite a 41 percent reduction in the rate of these fatalities between 2000 and 2009, the CDC reports. In 2009, 4,564 children died as a result of motor vehicle incidents. Like poisonings, suffocations also increased and were the cause of death for 907 babies in 2009.
REAL LIFE. REAL NEWS. REAL VOICES.
Help us tell more of the stories that matter from voices that too often remain unheard.