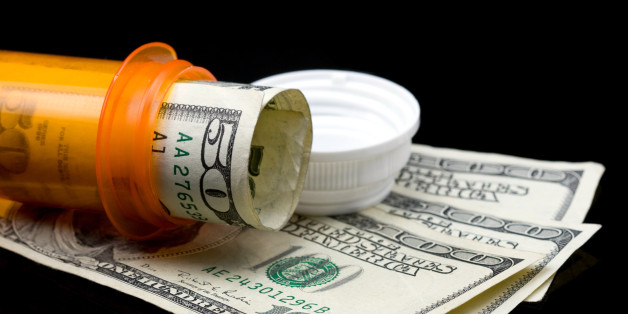 Every year, at least 16,000 Americans die from overdosing on prescription pain drugs, more than from heroin and cocaine combined.

Preventing these deaths should be a national priority, and two measures that could help to reduce these tragedies -- the Prescription Drug Abuse Prevention and Treatment Act, and the Stop Tampering of Prescription Pills (STOPP) Act -- are an excellent way to start.

The FDA reports that opioids are "extensively... abused, leading to overdoses, addictions, and even deaths." One FDA official calls opioid abuse a "societal crisis."

This menace costs the country over $50 billion every year in lost productivity, criminal justice expenses, drug treatment outlays, and medical complications. Opioid abuse has ravaged poor and rural communities, not just in Appalachia, but also across America.

Improving consumer awareness and physician training about the safe use of prescription drugs with a high risk of abuse, as required by the proposed Prescription Drug Abuse Prevention and Treatment Act, is one sure way the Congress can begin to tackle this issue. However, education alone will not do the trick. The Congress needs to insist on the use of abuse-deterrent technologies.

Substance users often pulverize and snort, or melt and inject, prescription opioids. To prevent these uses, drug manufacturers Purdue and Endo now produce, respectively, OxyContin and Opana with tamper-resistant features that prevent crushing and dissolving.

These responsible steps have helped curb abuse rates. According to a recent study published in The Journal of Pain, among patients abusing prescription opioids, the percentage using OxyContin dropped by half after these safety measures were installed -- from 24 percent to 12 percent. And non-oral abuse of OxyContin through snorting, smoking, or injection dropped by 71 percent.

However, the patents on Endo's Opana have just expired. And those for Purdue's OxyContin will expire next month. As these drugs go off-patent, less expensive, generic versions will become available. Unfortunately, generic manufacturers have not implemented similar anti-abuse precautions.

The FDA has already approved the generic version of the older, more easily abused Opana formula. And, without Congressional action, the abuse-friendly variety of OxyContin could reach a pharmacy near you as soon as April 16.

In essence, the STOPP Act would prohibit any old-formula opioid from entering the market if the FDA has approved a newer, abuse-deterrent version of the therapy.

STOPP should become law as soon as possible. Waiting until after these less safe generic versions hit the market would needlessly put Americans at risk.

What's more, given the clear and present public health danger posed by crushable opioids, Health and Human Services Secretary Kathleen Sebelius should direct the FDA to prohibit the marketing of pills without anti-abuse upgrades.

Generic drug companies help make medicines more affordable. But these firms do have a responsibility to keep patients safe. To supplement any federal legislative action, generic makers should create their own abuse deterrents or license tamper-resistant delivery mechanisms from other drug makers.

Purdue Pharma and Endo have shown that it is possible to make pills safer without significantly increasing their price.

Relative to the financial woes currently consuming Washington, prescription drug abuse should draw together the Congress' best efforts in saving our communities from a truly devastating health epidemic. These bills would help prevent abuse and cut down on overdose deaths in this country. Congress needs to make them laws -- quickly.

U.S. Rep. Nick J. Rahall II (D-W.Va.) is the co-chairman of the Congressional Caucus on Prescription Drug Abuse, and a cosponsor of the STOPP Act, along with Rep. William Keating (D-MA), as well as an author of the Prescription Drug Abuse Prevention and Treatment Act. Michael C. Barnes is the executive director of the non-profit Center for Lawful Access and Abuse Deterrence.
REAL LIFE. REAL NEWS. REAL VOICES.
Help us tell more of the stories that matter from voices that too often remain unheard.