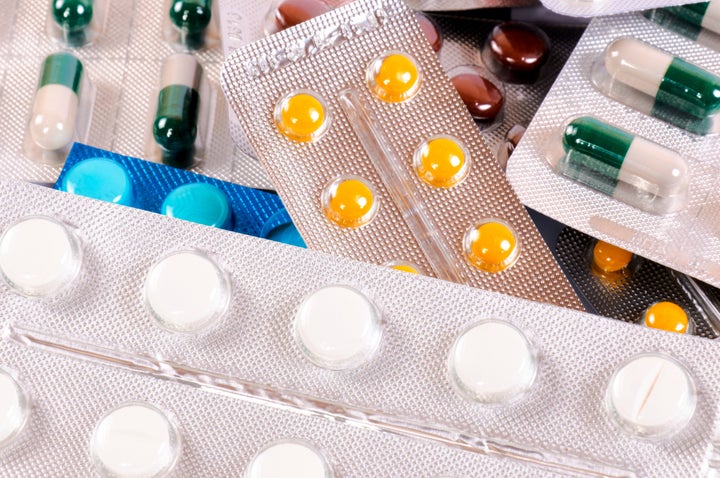 Americans spent an estimated $320 billion on prescription drugs in 2011, according to health data firm IMS Health, yet Consumer Reports National Research Center said that in 2011, 48 percent of us report skimping on needed prescriptions due to tightened budgets. The good news: cutting back on pharmaceutical costs -- without cutting back on the medicine you need -- is easier than you think. Here's how:
Go Generic
Whether you pay full price for your medication or use an insurance co-pay, you can save up to 80 percent by going generic, according to Consumer Reports. Generic medications are just as good as brand name products. Often times, these drugs come from the exact same plant since many brand name pharmaceutical manufacturers own generic companies as well. Just don't assume your doctor knows which drugs have a generic counterpart; ask your pharmacist.
Bargain Shop
"Call a couple of pharmacies in your area and ask for a price quote," suggests Carla McSpadden, RPh, CGP, pharmacist consultant and board member of the American Society of Consultant Pharmacists Foundation. "Then choose a pharmacy that's convenient for you and tell them the price you were quoted. They will almost always match it" -- and many will even accept competitors' coupons.
Take Advantage of Patient Assistance Programs (PAPs)
Most pharmaceutical companies have patient assistance programs that can cover medication costs for you. Most classes of medications have at least one or two drugs that are available through a PAP. But all PAPs require some physician involvement, so you have to push your doctor to complete the forms for you.
Ask for Samples
In some cases, your doctor can provide samples at no cost as long as the manufacturer provides them. Just make sure to tell your pharmacy about the samples you're using. "Most people rely on their pharmacy to do drug interaction checks and contraindication screenings and the only way they can do that is if they have a complete list of everything you're taking," says McSpadden.
Sign up for a 90-Day Supply
Some medications are available in a 90-day-supply -- either through your local pharmacy, or through your insurance company's pharmacy plan. If you choose the latter, not only will your meds be delivered to your doorstep, but you can also process refill requests online.
Split Your Meds
If your medication can be safely divided in half, ask your doctor to prescribe a higher dose. So, if you're on 20 milligrams of a medication daily, you can purchase a 30-day supply of a 40-milligram dose for the same price and divide the tablets in two. That one step will cut your prescription cost in half -- and make it last twice as long. Of course, this tactic only works when different strengths of the drug are the same price. Just make sure to buy a tablet splitter. They're available at virtually any pharmacy and can help ensure you'll get the most accurate cut.
Still can't get the cost of your meds down? Ask your doctor if there's a comparable medication on your plan's preferred drug list. These medications will run you more than a generic, but they may be less expensive than other brand name drugs.
About Women & Co.:
Women & Co.®, a service of Citibank, is the go-to personal finance source for women. Women & Co. delivers financial content with sharp, insightful commentary and a female point of view. Sign up for free at womenandco.com.