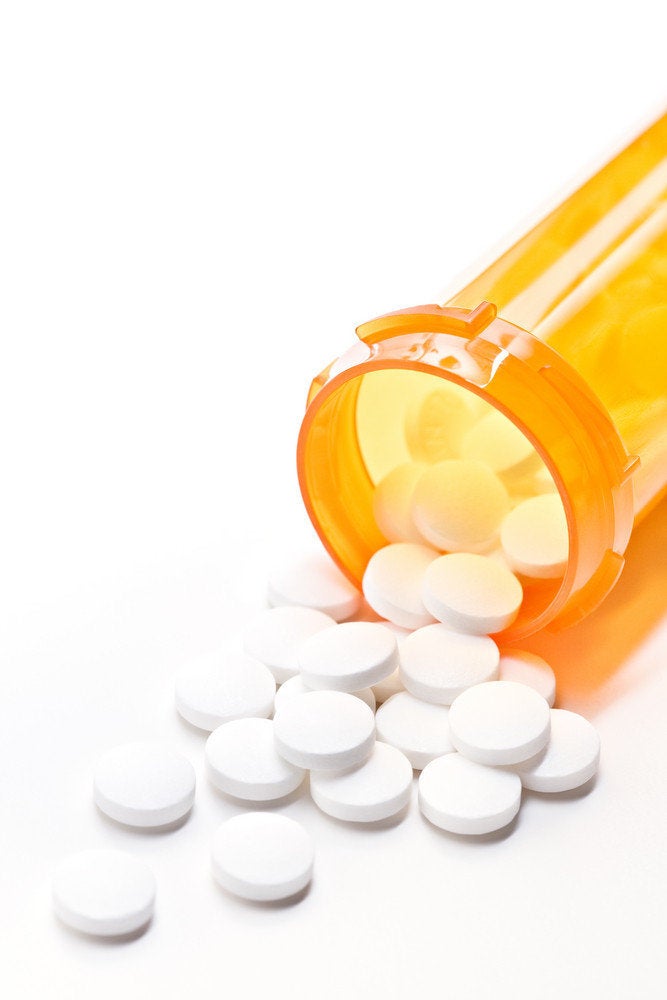 The other day, I heard from a woman whose mother has breast cancer. As part of her treatment, the mother's doctor wrote her a prescription for Femara, a drug that inhibits the growth of tumors. The mother has health insurance, and she also knew that Femara comes in both generic and brand-name forms. So she didn't think she'd have to pay too much.
She was wrong. To get this medicine, she pays $477 each month at her local CVS.
The crazy thing about this story is that there is a free, easily-found discount coupon that reduces the price of this drug by 96 percent to only $20. For the same exact drug. At the same exact pharmacy. Without any need for insurance.
What's going on here? Well, it turns out that the economics of prescription drugs often defy common sense. Americans spend more than $300 billion each year filling more than 4 billion prescriptions, but there's never been an easy way to shop around. We just hand in our prescription and wait to find out a price.
I'm not a doctor or a pharmacist -- heck, my last two real jobs were at Yahoo and Facebook. But after personally experiencing wild differences in drug prices, I decided to spend some time looking into it. After all, we can use sites like Orbitz to compare travel, Shopzilla for electronics... but we've got nothing for healthcare? My friends and I spent almost a year researching and collecting prescription drug prices. The result? GoodRx, a website and iPhone app where patients with just a little bit of knowledge can easily shave 20-80 percent off the cost of your prescription drugs, even with insurance.
I've collected some of our findings below. Here's some easy ways for pretty much anyone to significantly reduce your prescription drug expense.
1. Everyone's Going Generic
Most Americans know that generics (which must, by law, feature the same active ingredients as their brand-name brothers) are almost always cheaper than brand. In fact, generic prescriptions now make up almost 80 percent of prescription drugs filled at U.S. pharmacies. What's significant here is that more than 50 of the most-prescribed drugs will go generic in the next two years, including Lipitor (Q4 '11), Lexapro (Q2 '12), Seroquel (Q1 '12), Provigil (Q2 '12), Plavix (Q2 '12) and Singulair (Q3 '12). Never before have so many important drugs gone generic in such a short timespan. Generic drugs typically see price decreases of 40-80 percent over the 6-18 months after patent expiration.
2. The Biggest Little Secret About Generics
Yay for generics, right? Not so fast. Pharmacies actually make the bulk of their profit on generics, which can cost next-to-nothing but be sold for much, much more. Prices for generics are literally all over the place. One retail pharmacy near me charges a minimum of $25 for generics. Another has more than 300 generics for $4 -- that's less than your insurance co-pay. Some pharmacies even give away antibiotics for free! GoodRx can help you find the lowest price for your drug and dosage.
Everybody loves discounts, and pharmacies know that. A number of companies offer drug discount cards, which are free cards that allow a cash-paying (or underinsured) consumer to get a lower price than the "sticker price" at the pharmacy. GoodRx features a number of these discount cards.
Not convinced drug prices are crazy yet? Check this one out. Right now, Lipitor at Costco costs $123 for a 30-day supply of 10mg tablets. 20mg pills are $174, so pill splitting can save you almost 25 percent. Wanna guess how much 40mg pills are? $174. 80mg? $174. There are numerous examples where higher dosage pills are actually less expensive. Weird but true, and worth 50 percent or greater savings.
5. To Mail Order or Not To Mail Order?
We buy everything else on the Internet -- why not drugs? Many companies are requiring their employees to use mail-order pharmacies. Surprisingly, prices are not necessarily cheaper on mail order sites, and it's worth comparing prices to local pharmacies, many of which offer home delivery. Most consumers find switching to mail order a bit painful, but then are ultimately more satisfied when their drugs arrive in the mail instead of having to visit the pharmacy. Check GoodRx for price comparisons between retail and popular mail order pharmacies.
6. Put on Your Negotiating Hat
Perhaps the biggest secret of prescription drug prices is that they are very often negotiable. I personally have been chased around major chain-store pharmacies by pharmacists telling me they could "do better" than the first price they quoted. Many pharmacies offer price matching, but few promote it. Some pharmacies don't even have a set price list at all. Don't be afraid to ask, especially if you're paying cash or it's a generic.
It's pretty hard to miss the "cheap Viagra" ads that litter the Internet, usually posted by a seemingly unlimited number of Canadian pharmacies hoping to lure Americans with their lower prices on brand name drugs. Brand name drugs purchased in Canada can, in fact, be cheaper than the same drug purchased in the U.S. (oddly, generic drugs are generally cheaper in the U.S. -- go figure). But before you run for the border, keep in mind that buying prescription drugs from Canada is technically illegal for U.S. citizens, and many consumers have reported significant issues with the quality and reliability of Canadian pharmacies. Hmm.
There are many changes in store for the American healthcare consumer over the coming years. As employers, insurers and the government cut costs, we'll be on the hook for more of our healthcare expenses. A smarter healthcare consumer is a good Rx.
Related