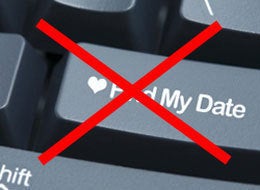 When is 'enough' enough? How do you know when it's time to 'give it up' for change? I'm talking about something, here, that goes deeper than whether you vote 'red,' 'blue,' or independent. Because what we've got on our hands is bigger, much bigger than playing the 'I'm right/you're wrong' game.
Now, some of us think about things from a global perspective before we get to the personal. Some go from the personal to the global. In part it is a learning style preference; in part, a gender identity 'thing.' But when we're talking about change, it can be easier to take something specific, so let's start here, and work our way around to the other side.
Which brings me back to last night at one of our favorite restaurants in Winslow, called 'San Carlos.' At the table to our right sit two young men. Joey, the oldest, orders for his folks before they arrive. He is the epitomy of politeness, affable. To my question: 'What is changing for you?' Joey smiles. Apparently he is about to launch his higher education, no doubt, in hospitality. This eighteen year old smiling crewcut-sort-of-a guy is born for human relations. With the most engaging grin you can imagine, (and straightest 'ivories', too), Joey says: "I can't wait to get started." He's the kind of kid that you just know is going to produce some healthy changes wherever he lands. Washington State University, known to us in the Pacific Northwest as 'Cougar Country,' or 'Wazu,' will be, most assuredly blessed, as will be his places of employment. He's the sort of kid that just makes you feel hopeful about the next generation. He is in all-out embrace of change, and you know good things are on the way to his door. His Spirit, still intact.
By the time Joey's mom and dad arrive, another foursome is being seated to my left. Three women of wisdom, and one attractive 60's something gentleman sit down. They are all enjoying one another's company enormously, even before the beverages are served. They are simply the kind of people who participate in life, whole-heartedly. I remark to 'him,' "Looks like you know how to stack the odds in your favor! How do you account for your good fortune?" (It's easy to greet them, because the tables are so close.) He laughs good-naturedly and retorts: "Simple. I'm the one with the credit card." All four join into the joke. Now it's their turn. I ask the question: "If you were picking up the newspaper and there were a column that answered your 'how do I' question, what would you want to read? The women exchange looks. Says Jeannie, "I would want to read 'How to Meet a Man....' " After which, she adds...."without having to go on-line to do it! I'm ready for a change. How do I make it?' They all laugh. Jeannie adds before I leave: "I really want to know."
I look at my husband. We've been together forever, long before the Internet. Actually, one week before we met, in a seminar I was leading, I had vowed to put all dating aside. The whole idea of 'meeting someone' was draining, or, more to the point, going through the process, as if it were a job. No, I was 'giving it up for Lent,' so-to-speak. After all, I was enjoying the other areas of life, so why not spend the energy there? But before I tendered my resignation in the dating game, I decided to compose a list of what I would like in an applicant, if we were ever to meet in this lifetime or next. Hauling out a yellow lined pad of paper, I created a list of qualities. Things like: 'This man will be committed in his own growth and development. Number 2: He will be actively involved in making a difference on the planet. Number 3: He helps other people . Number 4: He has faith in the Transcendent, and feet on the ground.' The list went on, for four pages, to be exact. On the other side of the list, I described my own characteristics: the good, the bad, and the ugly. I included the areas where I needed to grow, as well as the skill sets that I had. Putting the list away, I said my prayers, and then, good night to the guy on the list. Although I never reread the list, I did continue to add a nightly 'good night' to him, after my thank yous to You-Know-Who. Seven days later, we met. Life changed as either of us had known it. Apparently, we were ready.
So, Jeannie, this one's for you: Prescription for Change, Part Two.
1. Name the Change you want. Whether in partnership with a companion, a marital prospect, or a political candidate, identify the 'job description,' i.e. the qualities you desire with which to partner. If you don't have a baseline, how will you know when you've hit 'Eureka?'
2. Name what you have to bring to the party: one-on-one or, as well as your political camp.
3. Contribute something each day with what you have to bring to the party.
4. Stay awake. Let go your own time-frame. The Gipper knows what he is doing. This does not mean that we should give away our 'vote.' It does mean that we've got to cast it. Take that on every level. We've all got a part to play, and the part requires change, beginning with how we see ourselves in relationship to the world. More to come in Part 3 on this.
5. Trust your process. This means, forget where the 98% are going to shop, be it for a partner or President, or Vice-President. Be brave enough to follow your own wisdom. Move toward what warms your heart, and enlivens your Spirit, and away from what deadens your life and makes it/you grow stale. Freely translated, Jeannie, if you place yourself in the atmosphere which fully delights your heart, the very fact of your delight will attract what will help you grow, savor, and relish the life you've got.
6. Forget waiting for the perfect time and circumstance. Life is imperfectly perfect already.
7. Get in the Game. What you have to offer needs to be in circulation. You are way too valuable to be sitting on the sidelines. No one, absolutely no one, can give in the exact way as you. No joke, 'let your little Light shine.' This world, with all its nooks and crannies of darkness, needs you as never before. And, not only in the 'dating game,' my dear. Maybe that is simply one avenue to come do what you came here to do, to be who you came here to be. You go, girl!