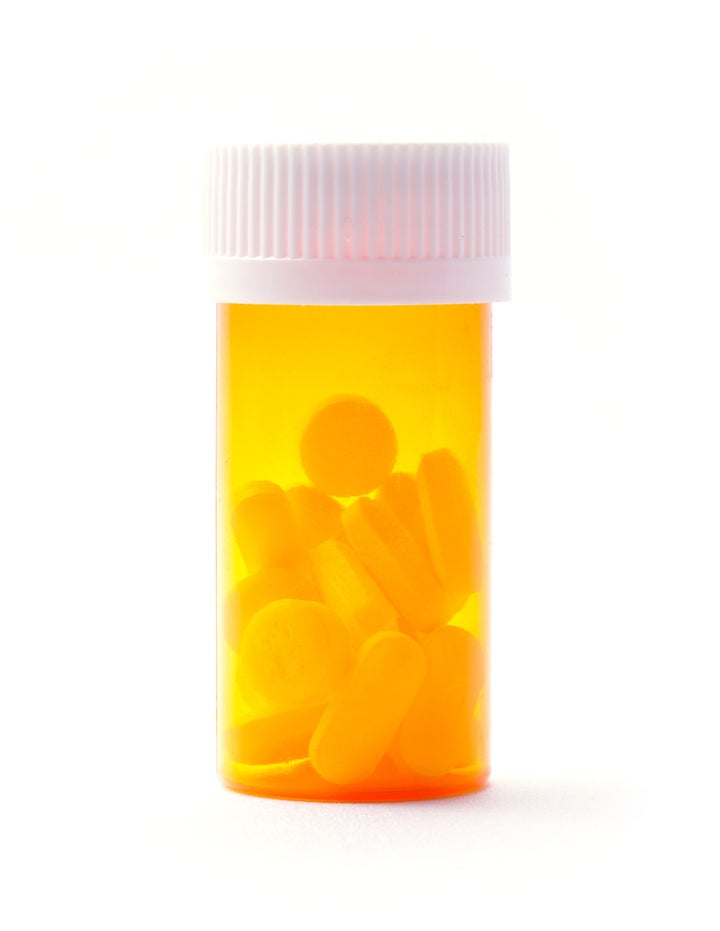 * Pharmaceuticals pose grave abuse problem
* Overdose deaths top those from cocaine and heroin
* Drugs obtained from family, friends for free
WASHINGTON, April 25 (Reuters) - More than 70 percent of people who abuse prescription pain relievers obtain the drugs from friends or relatives, usually with permission and for free, according to a government study released on Wednesday.
The study, based on an ongoing national survey of nearly 70,000 Americans aged 12 and over, offers a snapshot of a growing health and safety problem that is already responsible for more fatal overdoses than cocaine and heroin, combined, and has begun to spawn other crimes including gang violence.
"This is one of the greatest drug threats we have ever faced," Michele Leonhart, who heads the U.S. Drug Enforcement Administration, told reporters as the study was released.
An estimated 7 million Americans abuse pharmaceutical drugs. Prescription drugs account for about 75 percent of all drug-related U.S. overdose deaths, according to the U.S. Centers for Disease Control and Prevention. And three of every four deaths from pills involve opioid pain relievers including oxycodone.
With data showing the home medicine cabinet to be a prime source, law authorities around the country face a daunting public education challenge to persuade legal drug users to dispose of medication properly before it can fall into the wrong hands.
But the epidemic has also begun to take on the characteristics of hard-core narcotics trafficking as prescription drug abusers become addicted and require a ready supply of pills.
U.S. agencies including the CDC, DEA and the Food and Drug Administration are working to educate the public, doctors and pharmacies about the epidemic.
The administration is also working on new regulations to make it easier for people and institutions to dispose of unused prescription drugs under legislation signed into law by President Barack Obama in October 2010.
Gil Kerlikowske, head of the White House campaign against drug abuse, said a national media campaign could convey the message that prescription drugs can be deadly when misused. But a program devoted to media outreach, which originated under President Bill Clinton, is no longer being funded by Congress.
"The president has requested $20 million for a media campaign that had been run successfully from this office," Kerlikowske said. "Unfortunately, last year, Congress did not fund it."
In the meantime, the criminal threat posed by illicit pill mills and dealers - who can include doctors and pharmacists - has begun to spread across the United States.

Up to now, law enforcement officials have seen Florida as the epicenter for illicit activity. But Leonhart said that with a crackdown in that state, the problem has spread to Georgia, Ohio, Texas and California.
Violence has also begun to spread, including attacks on pharmacies and other healthcare organizations by criminals looking to steal pills that retail for as much as $80 apiece.
The crackdown in Florida has, in part, targeted distributors and pharmacies. The DEA is due to begin an administrative hearing on Wednesday in the case of two CVS Caremark Corp. stores suspected of selling the painkiller oxycodone outside legitimate channels.
The new study shows that 55 percent of prescription pain killer abusers got drugs from a family or friends for free, while 11 percent bought them from the same sources and 5 percent took them without asking. Reliance on friends and relatives is highest among new and occasional abusers.
About 25 percent of those who rank as chronic abusers of pain relievers get their drugs from doctors, while a slightly larger number buy them from dealers, over the Internet or from friends and relatives.
Among the chronic abusers, 41 percent still obtain pills for free or without asking from friends and relatives.
The data, based on the 2010 National Survey on Drug Use and Health, was released ahead of DEA-sponsored public education events scheduled for Saturday at more than 5,000 collection sites under the banner, "National Take Back Day."