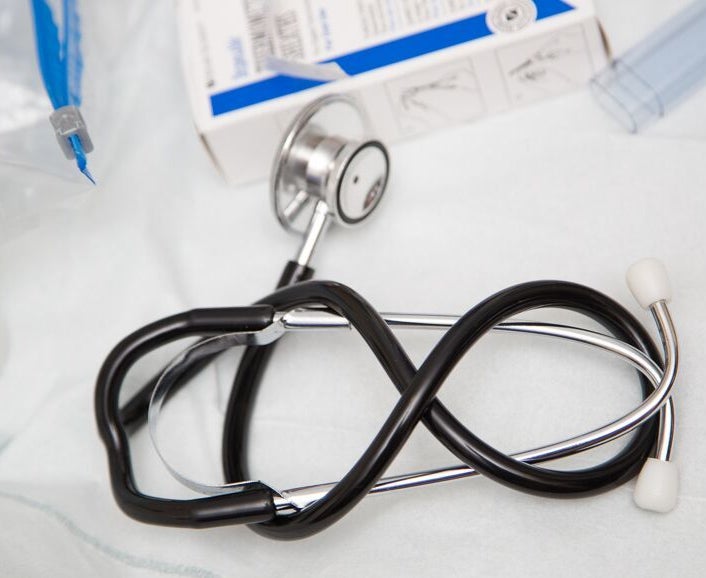 There's been a lot of talk lately in Washington about changing Medicaid, including how it is funded, how it pays for health services, and the role that Medicaid enrollees play in their own health care.
Medicaid, however, is more complex and extensive than is generally acknowledged—and it's important to take this complexity into account when considering steps to modify how Medicaid is run. Wholesale changes to funding mechanisms may threaten the health and wellbeing of many populations who rely on this program for coverage. Especially at issue is the coordination of comprehensive care—a lifeline for many of society's most vulnerable, including the frail elderly and children, who depend on a highly integrated system of medical, social and emotional supports to stay safe and as healthy as possible in their communities.
A just-released report from the Association for Community Affiliated Health Plans (ACAP) highlights innovations that Medicaid plans have put in place to coordinate services for children with special health needs and their families, and improve the fragmented care that can result in lives being upended. Similar models of integrated care exist for the frail elderly who rely on Medicaid for coverage. This population—of which there are more than 165,000 people in New York State alone—live with multiple chronic conditions, often take different medications numbering in the double digits, and require services from across the healthcare spectrum to remain safe and healthy in their own homes and communities.
Managed Long Term Care (MLTC) health plans for Medicaid recipients weave an essential safety net of supports, coordinating various elements of an older person's care in a responsive and collaborative way. For example, the MLTC plan offered by VNSNY CHOICE Health Plans, where I work, provides members with an entire array of services that are overseen and revised as needed by a nurse care coordinator who is attentive to all the details, large and small, of each plan member's daily life.
The nurse care coordinator asks: Does a homebound member with diabetes, heart arrhythmia and hypertension have the understanding and family support to follow the treatment plan and take medications properly? Has he or she been screened, and treated if necessary, for depression or anxiety—disorders that are all too common in homebound elders and can exacerbate other conditions? On the most basic level, is there enough food in the refrigerator and adequate air conditioning on sweltering summer days?
Plan care coordinators also ensure that doctor's appointments are made and kept, and that transportation is in place for the visits. They arrange any home care services the member might need from visiting nurses, home health aides, social workers and behavioral health counselors, as well as speech, occupational and physical therapists. They make certain that prescriptions are being filled, medications are being taken properly, and vision or other impairments are being addressed. And they support family caregivers and educate each individual to better manage his or her own health.
A high degree of care coordination is crucial in order to make sure there are no gaps in care that could threaten plan members' fragile health, and that we are not wasting time and money on duplicative care. Any plan of care that fails to include all these components—that fails to look at and address each life as a whole—runs the risk of depriving a fragile member of the care he or she needs to live at home. This in turn can trigger a downward health spiral or result in unnecessary hospitalizations—outcomes that take an immense human and financial toll.
For those with even greater specialized needs whose care requirements are especially complex, the integrated supports of Medicaid's managed care programs can be, quite literally, a life-saver. For people with HIV/AIDS who are living in New York City's shelter system, for example, medical treatment is only the first step in their care. A Special Needs Plan (SNP) such as VNSNY CHOICE's SelectHealth, which is designed specifically for this population, provides coordinated services that include psychosocial supports, ensuring that plan members are also getting behavioral care if they need it, including treatment for substance abuse or depression. We also support ways to help plan members take necessary medications at consistent times throughout the day, even if their living situation is unstable, and make sure that other chronic conditions they may have, such as diabetes or hypertension, are being managed through medication, diet, exercise and other measures.
Only comprehensive, integrated plans can ensure that Medicaid recipients with complex health conditions, living complex lives—from the youngest to the oldest—get the coordinated supports they need to remain as healthy as possible and with the best possible quality of life.
Evolution, Not Revolution
Medicaid has evolved greatly since its founding in 1965. Changes currently being debated have the potential to substantially affect coverage for millions of people who rely on Medicaid, and would also impact the business environment for safety net health plans whose mission is to serve society's most vulnerable, including our nation's children and elders.
As advocates of Medicaid reform seek to make genuine systemic improvements in a program that indeed continues to evolve, let's make certain that reforms are brought forth with careful consideration and with input from key stakeholders. We must ensure that older adults in fragile health—who want so desperately to remain at home, safe and sound, as they age—get the consistency, quality, and coverage they deserve from a healthcare industry in flux. It is in not only their best interests, but in all of our best interests, to provide cost-effective comprehensive, integrated care to those in the greatest need.