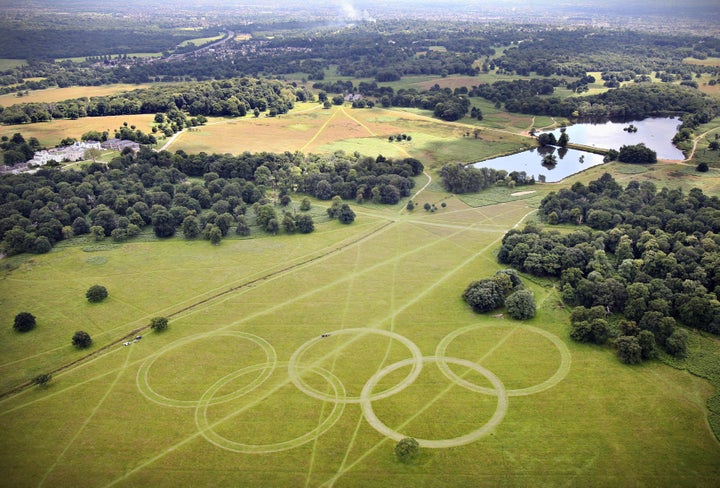 I'm packing for a special summer trip. On July 14, I'm flying to London which will mark my 16th Olympic Games. This one has even more special meaning because this is the first Olympic Games in history in which the U.S. Olympic Team is expected to include more women than men. It is also the first time we will watch women compete in every sport on the Olympic Program. This is remarkable progress since the 1976 Montreal Olympic Games in which I competed. For those Games women made up only 31 percent of the U.S. Olympic team and were allowed to compete in only 24 percent of the competitive events.
Virtually every athlete who will represent the U.S. at the 2012 London Games began playing sports as a youngster. The decades since the Montreal Games have witnessed a steady growth in the number of young people playing sports, much of it driven by increased girls' participation. Unfortunately, those gains -- for both girls and boys -- are now at risk because of a crisis in public education. Due to budget shortfalls, school districts across the country are cutting funding of extracurricular activities at dramatic rates, and sports are directly on the chopping block. Compounding the budget crisis is a fundamental lack of understanding of the critical role sport plays in student achievement.
Since 1987 I have had the privilege of serving as president of the LA84 Foundation, an organization created with the proceeds of the 1984 Los Angeles Olympic Games. The foundation is a "legacy organization" that provides benefits to successive generations of Southern Californians. It provides opportunities for all youth to engage in sports and functions as a knowledge center that examines the role of sport in society. Creating our organization meant that the value of the 1984 Games and subsequent Olympic Games would be measured not only by the performances of elite athletes, but also, in the words of Peter Ueberroth, by the "positive impact the Games has on our community."
As president of the LA84 Foundation, my experience in youth and community based sport over the last quarter of a century has taught me that sport plays a transformative role in helping young people believe in themselves and their communities.
Since its inception, the LA84 Foundation has invested more than $200 million in Southern California sport, making grants to more than 1,000 youth sports organizations. While any well run youth sports program benefits kids, we have become particularly interested in recent years in the role of sports in schools. And, we have backed up that interest with funding.
The LA84 Foundation has awarded the Los Angeles Unified School District (LAUSD), the second largest school district in the nation, grants totaling more than $2.7 million to provide year-round, seasonal sports at all 95 LAUSD middle schools. Program evaluations show that students in the program feel more connected to their schools, have better attendance records than non-participants and have fewer disciplinary problems.
When LAUSD high school sports faced drastic budget cuts threatening the loss of coaches throughout the city, LA84 led the effort to raise $1.4 million to provide emergency funds to cover the shortfall and save the coaching positions. We were heartened to learn last month that an LAUSD study revealed that student athletes in the district have better grade point averages than non-athletes and attend school a whopping 21 more days a year.
The Foundation commissioned a review of the scholarly literature on the relationship between high school sports and academic performance that found that a half-century of research has "time and time again demonstrated a strong positive correlation between high school sports participation and academic achievement. This basic, baseline finding holds for a variety of measures and on a whole range of data sets, methodological approaches and social conditions."
So as I depart for the Olympic Games in London, I'm pulling for our outstanding American team. I'm hoping they win big. But I have a long-term wish: my desire is for every American young person to know the power of sport. As the eyes of the nation focus on our U.S. Olympic Team, let us remember the budding athletes who may never make it to competing in the Games, but who may choose a better path in life because of access to sport. Let us take note of the potential that lies inside every American student and help each of them reach for the golden ring.
Calling all HuffPost superfans!
Sign up for membership to become a founding member and help shape HuffPost's next chapter