As they're known to be looking for a place to vacation this summer I'm recommending that the Obamas check out the Hamptons.
The fabled Hamptons are like Newport of a century ago, where the richest and most sought-after people took the parties and petty rivalries of the city to the seashore.
Lunch at Susan Taylor and Khephra Burns light-filled house at historic Sag Harbor with designer Michael Mc Collom.
In a way, especially during summer, this heady juxtaposition of the best and the brightest among us, with some of the Planet Earth's most picturesque and unspoiled scenery,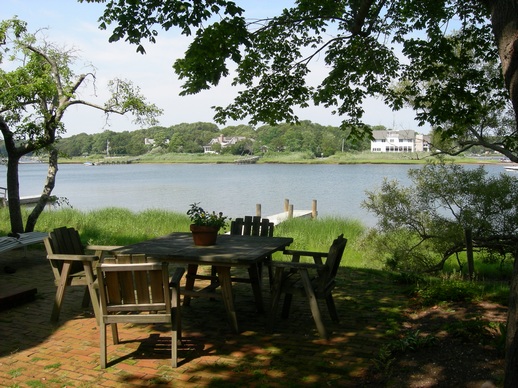 Distinguished writer David Margolick's splendid water view.
transforms these six communities into the center of the world!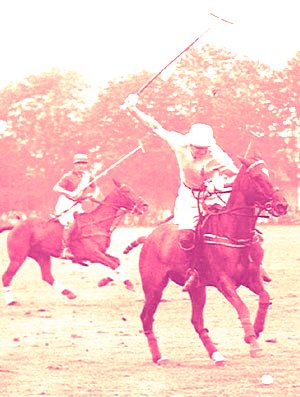 As recently as a few decades ago, the Hamptons were still saddled with a reputation for snobbish exclusivity. " Do many black people really live out there?" a friend from home in Ohio asks. He wasn't entirely oblivious about Star Jones, Russell Simmons or Kenneth Chenault and his family. But like most people, he was totally ignorant about the Hamptons' history as an African American enclave that was farmed by slaves, made prosperous by free black seamen and a center of abolitionist fervor. Happily the Hamptons have changed dramatically in recent years to become far more diverse. Tiger Woods, Barbara Walters, Sean Combs, Martha Stewart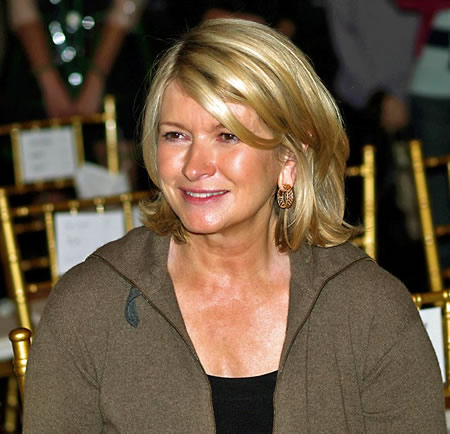 and David Margolick all think so, at least, and so do I. The true beauty of the place is that, depending on temperament or mood, one can lead as active or solitary an existence as one wishes.
Is there any more iconic example of all-American architecture than the Hamptons' pale gray shingled houses with black-green shutters and ever-so-precisely clipped privet,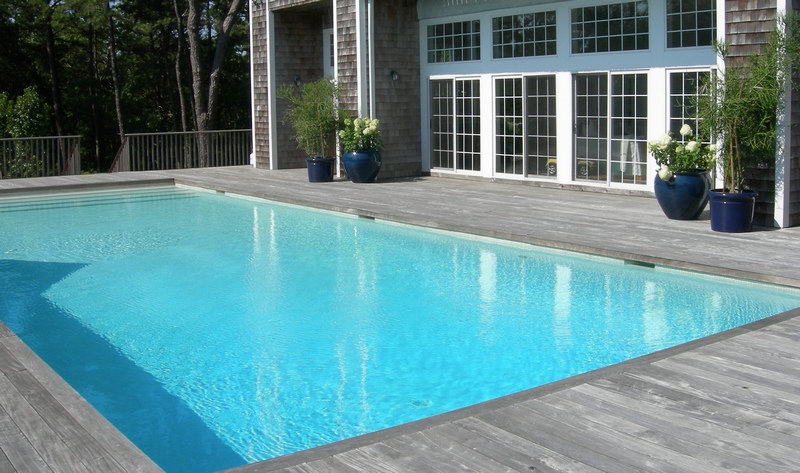 silhouetted against the impossibly blue sky? Younger, with more stamina twenty-five years ago, of both the social and physical variety, coming here for the first time, treated to an endless succession of parties of every type, I felt I'd found heaven on earth.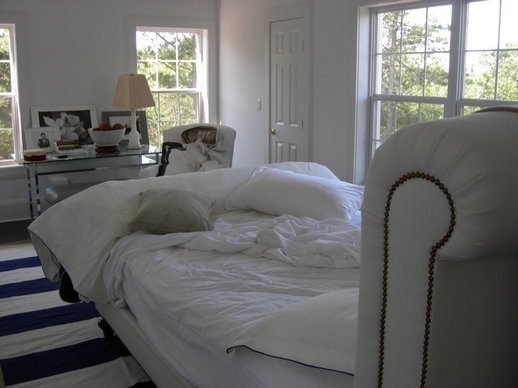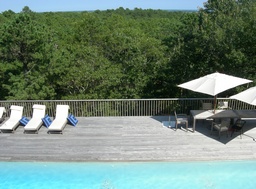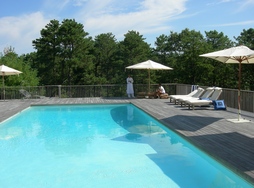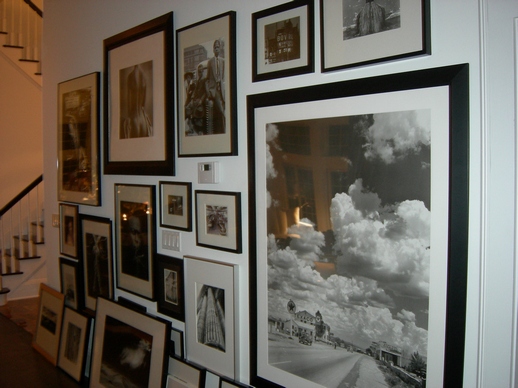 Now, it's more about lolling on the beach and splashing in the surf.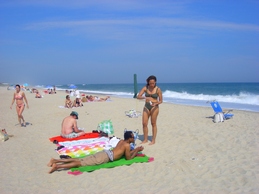 It's so, so, cold; but, oh so refreshing!
But whenever I tire of sleeping in the sun or even of going to parties, there are endless alternatives. Excellent libraries, first-rate art galleries, good movie houses, exceptional local museums, the chicest shops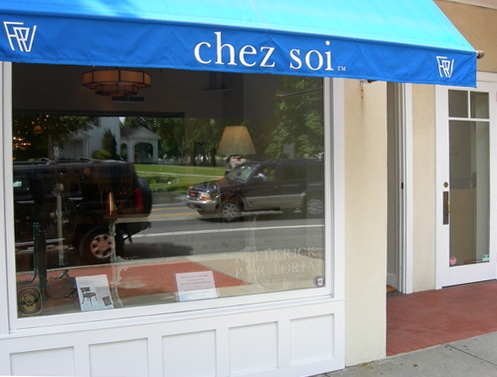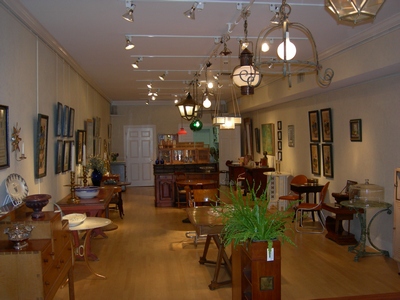 and superb restaurants abound to be sought out and explored. There's also golf and tennis at posh private clubs, any of which would undoubtedly welcome the President and First Lady, their family and friends, with open arms. One can fish and sail or hike and commune with nature at incredible state parks and then go out nightclubbing! And there are parties which, however they might be disguised, after all lie at the heart of all resorts.
Hamptons' parties diverge widely, from cookouts where the guest list is homogeneous enough that conversations are confined to the limited range from infant ailments to sixth grade curricula, to wild bacchanalia that last till dawn.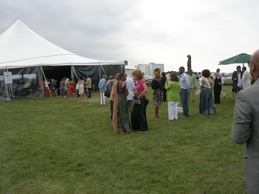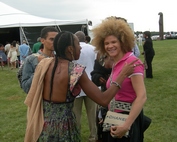 This latter form of entertainment, with mobs of guests and many different guises, is usually justified as a benefit for charity.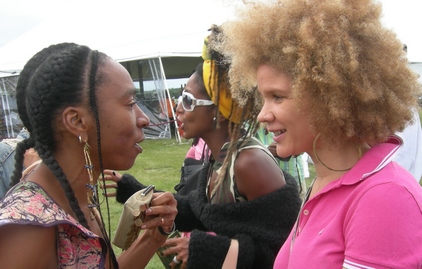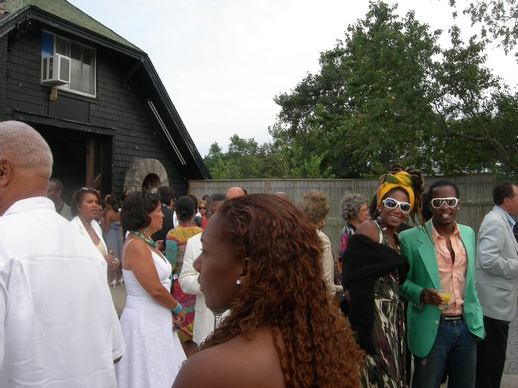 The absolute highlight of merriment and edification among black, and many white Hamptons habitues is the annual gala summer performance of New York's Evidence Dance Company. As it's catered by Norma Jean Darden one is assured of plenty of good things to eat, proffered by the most attractive waiters to be found.

Susan Taylor and Reginald Van Lee are the stalwart benifactors who keep Evidence going strong.

It's difficult to always disagree with those who say that the most lovely talents on display are among the Evidence audience.



One weekend at summer's close last season, offers a good example of the bounty of hospitality found on Long Island's east end. I attended three parties that differed in character as much as they were delighting. Jordan Tamagni and Michael Schlein's Amagansett Stomp was the biggest. The e-vite already tells one a lot:
"Backyard BBQ, R&B, margarita machine and mussels. Kids welcome, life guard on duty."
But it can't begin to convey the exhilarating joy of these annual festivities, which have come to feel like a family reunion, only it's the family of humankind, since there's every kind of person included there: young, old, black, white, Gay, straight, multinational, ecumenical and other. Best of all? Smack in the middle of the enchanted and manicured garden, there's a dance floor, to go with the band!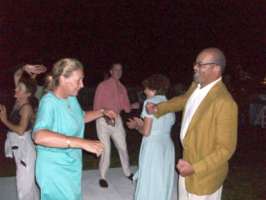 Lunch beforehand, at Peggy Hammond's unpretentious farmhouse was utterly trouble-free. Except for talk of the impending election; eating local, lusciously ripe, figs, raspberries and golden peaches, shaded by an arbor of fruited grapes, it felt like one had momentarily been transported to Tuscany.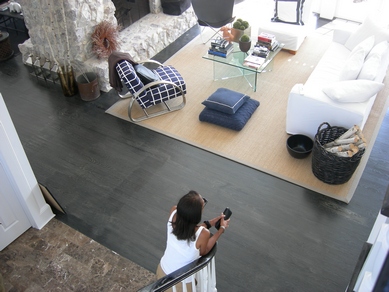 Quite apart from being a marvelous friend, interior designer Phyllis Briley is an extraordinary and most elegant hostess!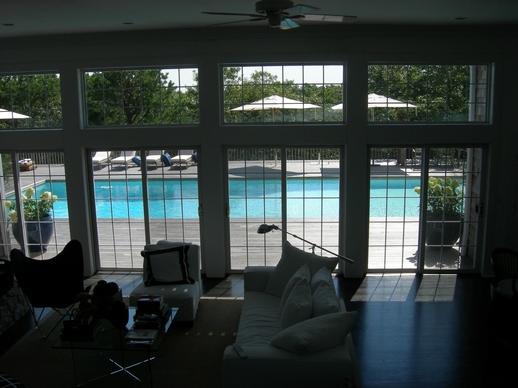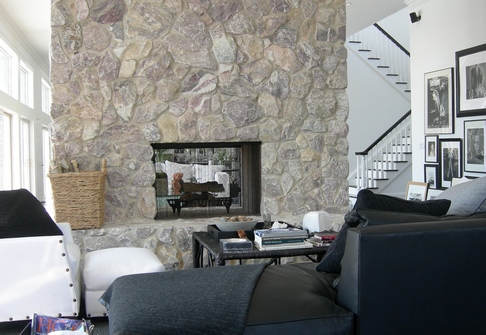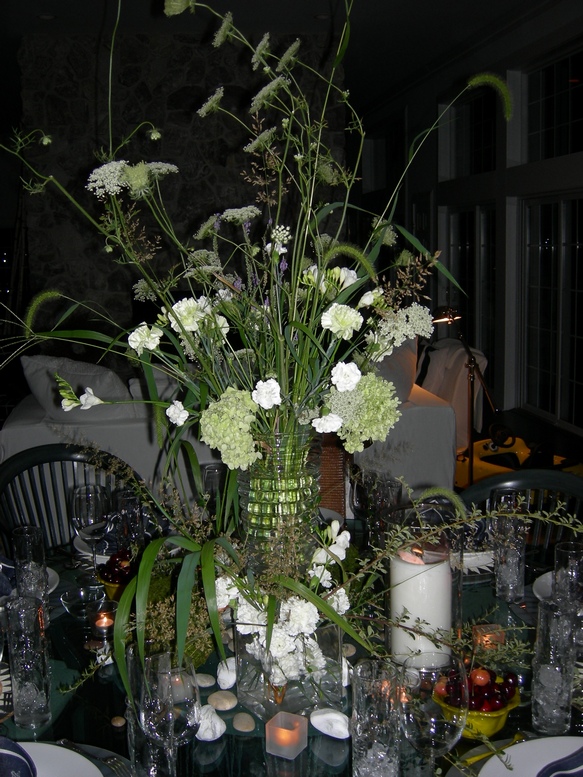 In the graciously appointed home he shares with Phyllis Briley, Rocky Boler has the added good fortune of owning a fantastic car collection, toys and the real thing, both, which he races for fun!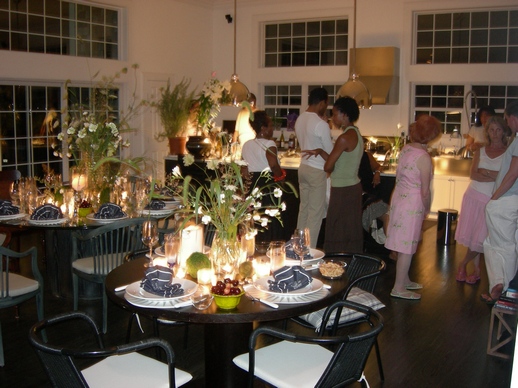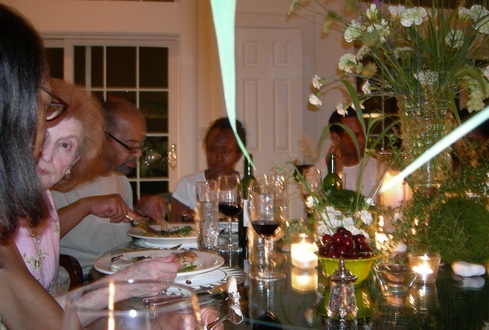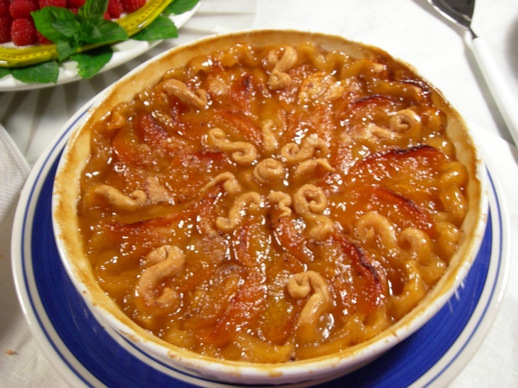 As for the Sunday supper hosted by Phyllis Briley and Rocky Boler, what can one say except, 'may I, please, have a second piece of pie?'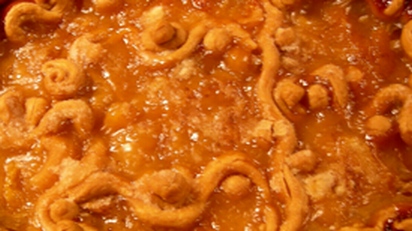 Anyway what was truly wonderful besides such nice interesting and interested people or all the varied superior and plentiful food and drink, is that everywhere I wandered, everyone had said,

Like some of the rest of us, Khephra Burns had the idea that President Bush and Vice President Cheney ought to be persuaded to leave office early for the good of the nation!
how they were backing Obama, so our First Family would be sure to encounter lots of admirers. Guess what? I even know of a great house that they could obtain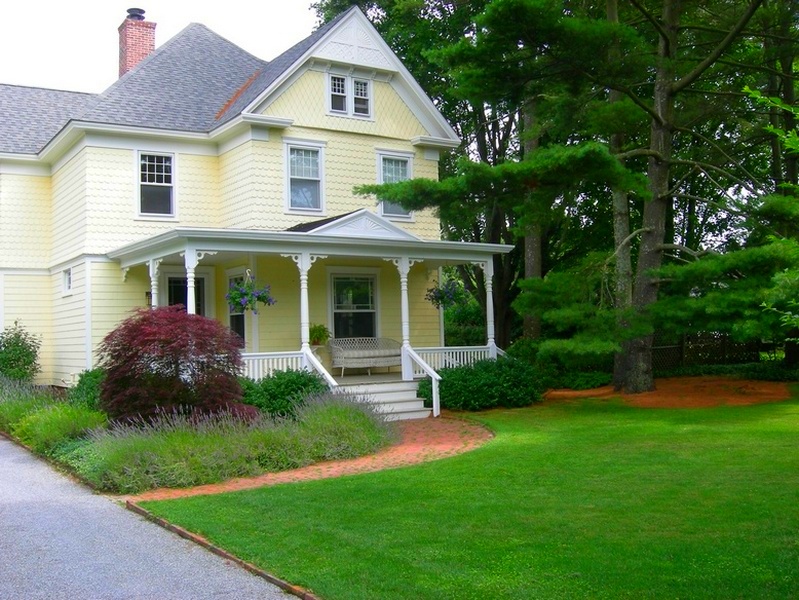 Sally Ede's and Toney Victoria's Victorian house on Maple Lane is straight out of an Andy Hardy movie! Full disclosure, there's no pool and it's not on the beach, but there's a big backyard for the girls and their dog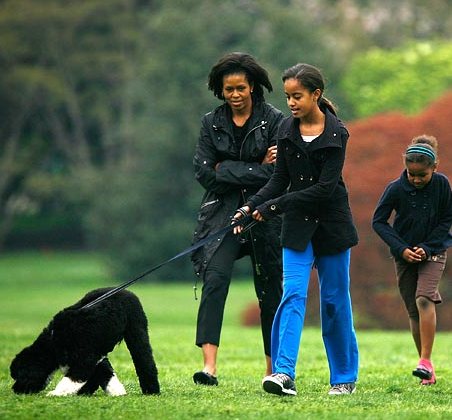 with roses and lavender and a cottage for guests or a secret service detail.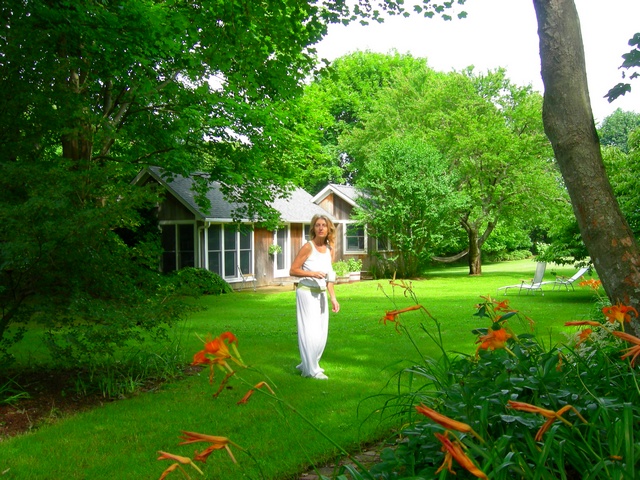 Sally Eede inspecting her garden over morning coffee.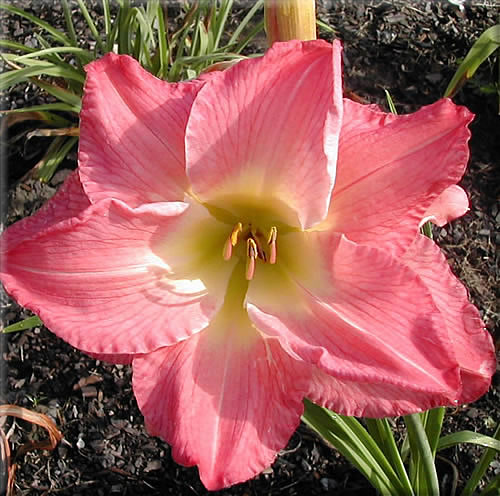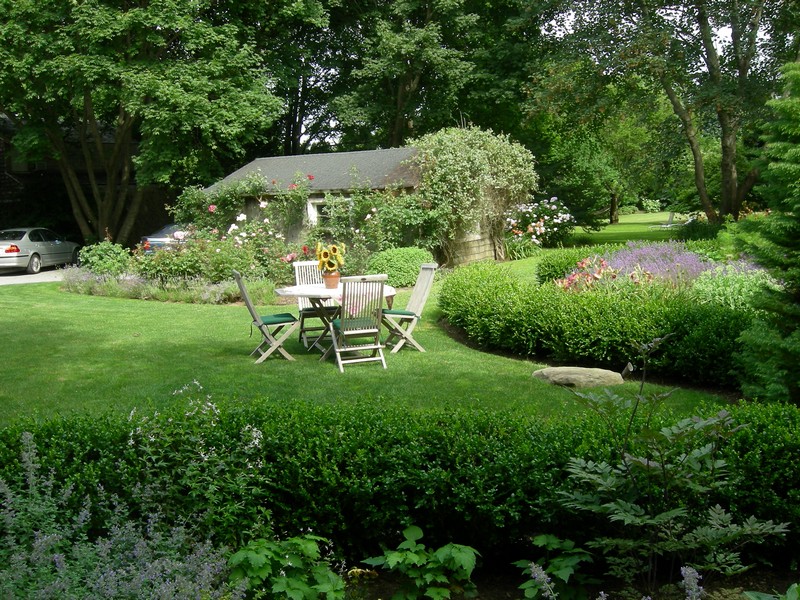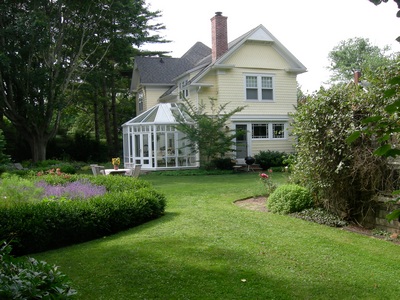 Either indoors or out, no matter what the weather, on Maple Lane most meals are eaten 'in the garden'!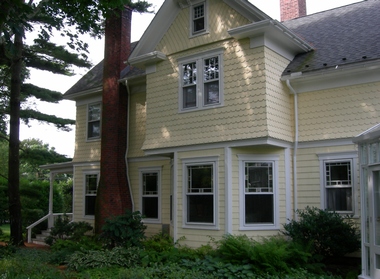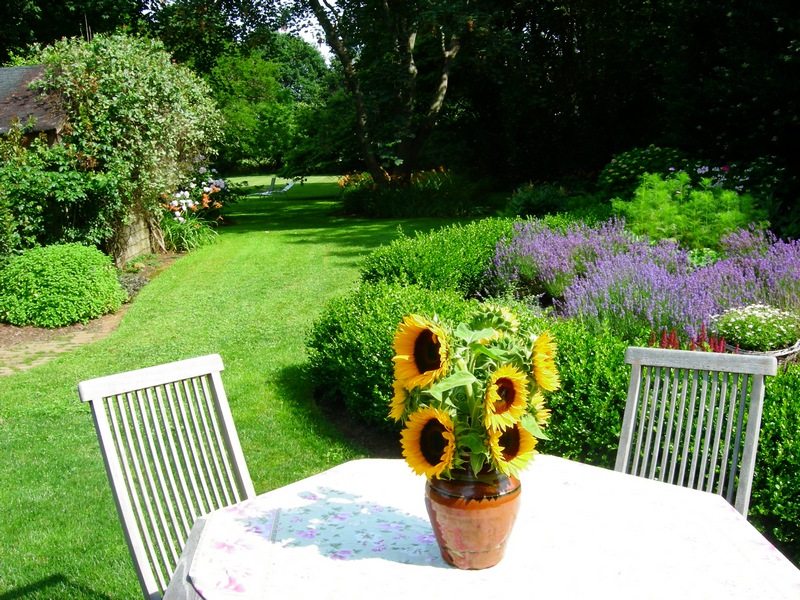 "Let the sunshine!"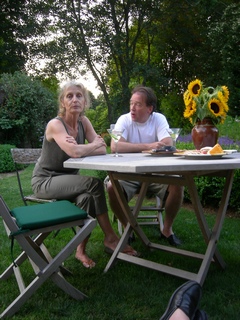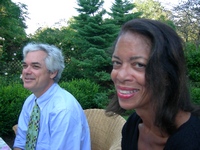 The best Cosmopolitan cocktails are shaken here!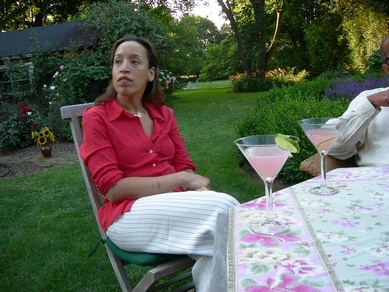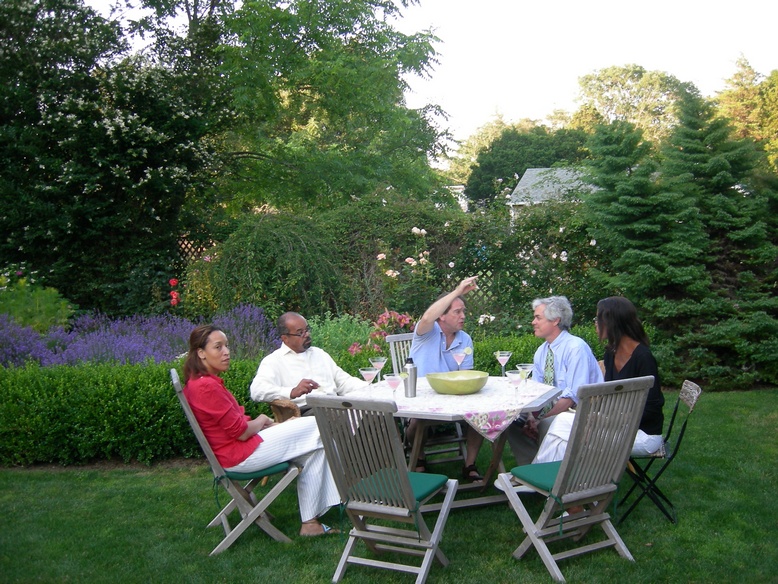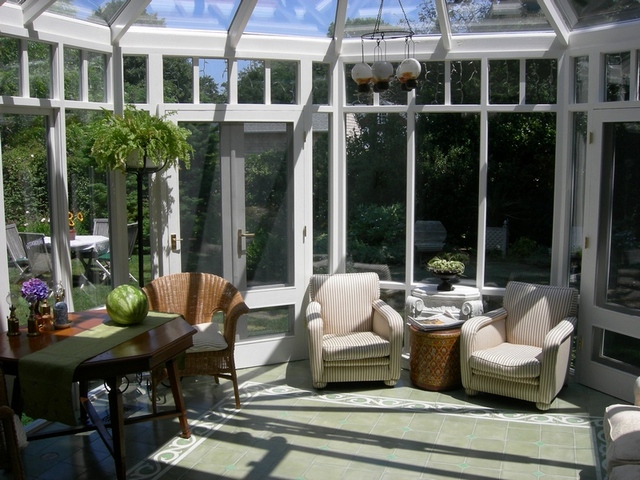 Throughout the year Tony Victoria and Sally Ede never tire of the changing play of light that is a feature of their breakfast.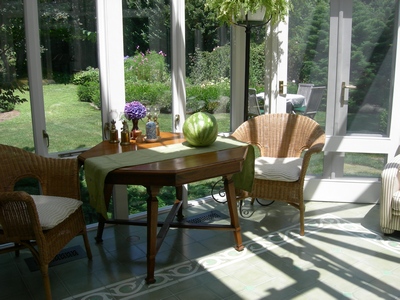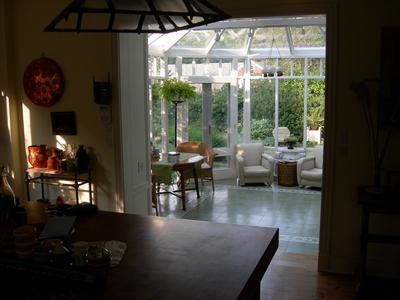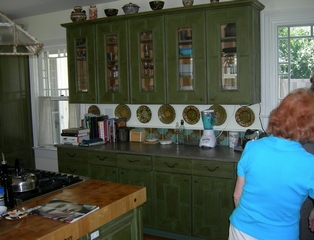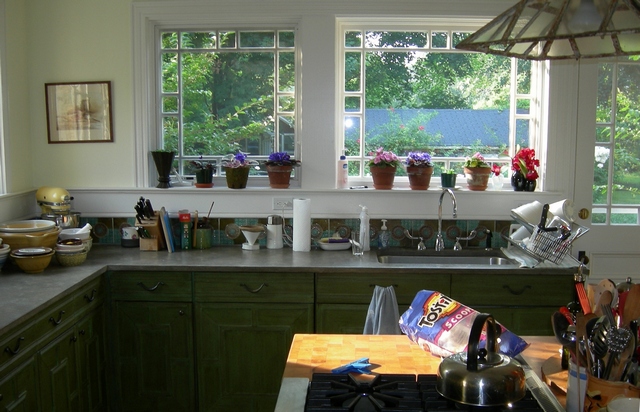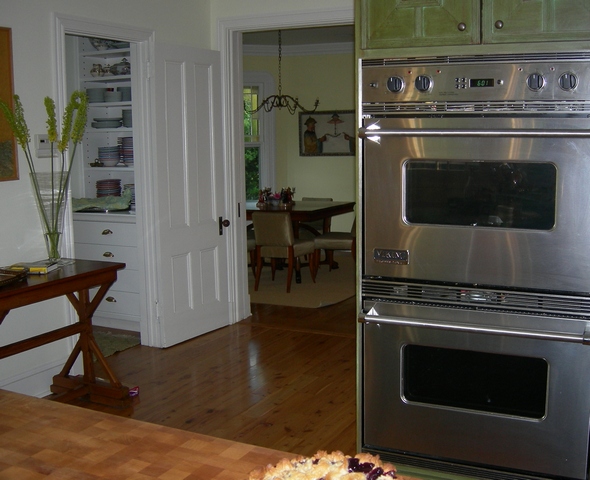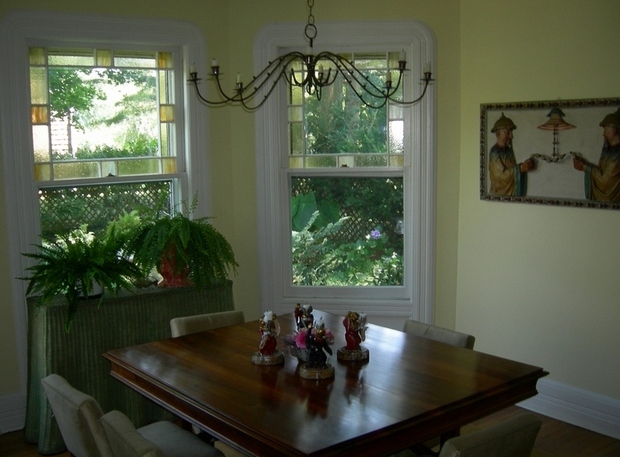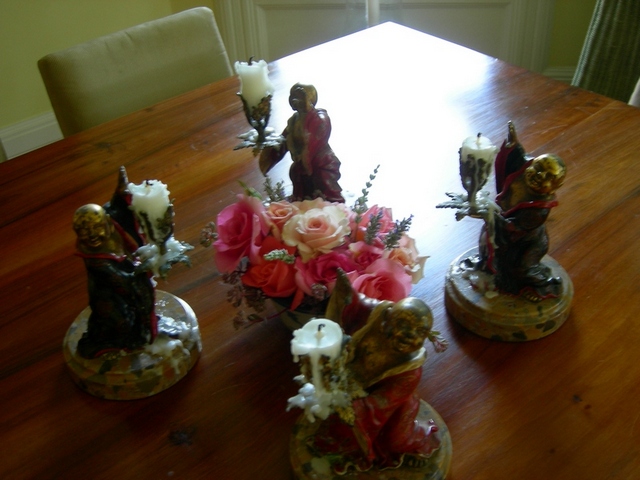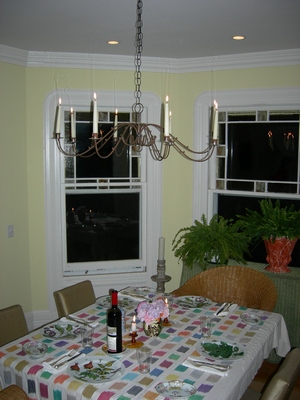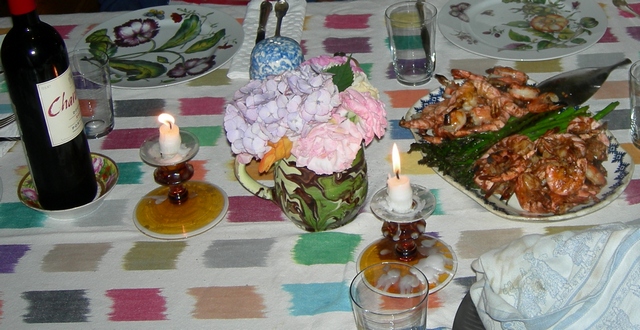 Sally and Tony are each exceptional cooks and excellent hosts!
A comfortable chair to pull up to the fireplace.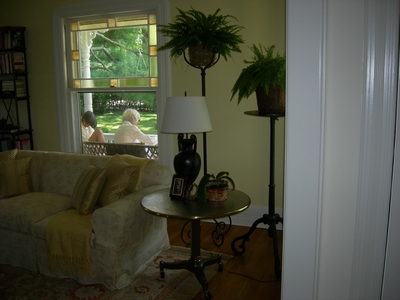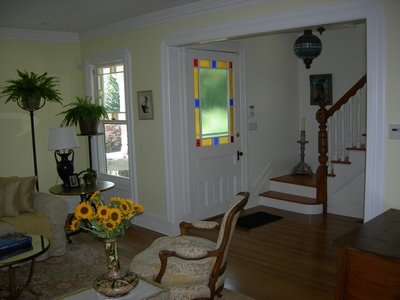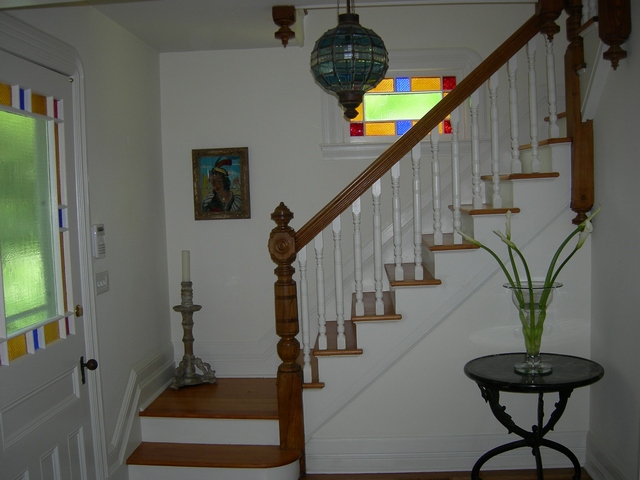 One of Rocky's all-American classics.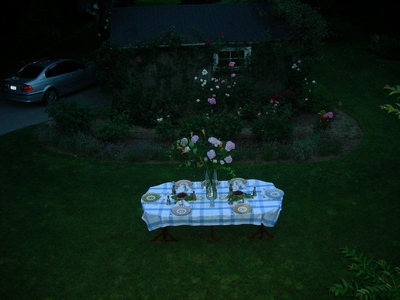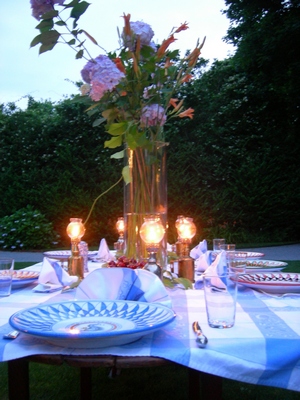 These days there are dozens of other houses in the Hamptons that they could easily choose from. And this would be a way that the Obamas would help the Hamptons; their arrival would be sure to spur interest enough in real estate to undo all the unfortunate effects of the depression.
Wouldn't the Obamas look smashing on a porch in the Hamptons this summer?
Related