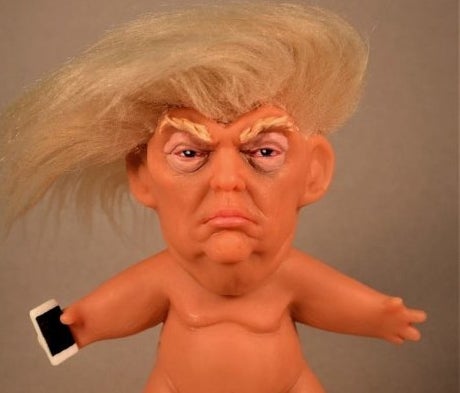 This could possibly be the best way to troll President Donald Trump.
Chuck Williams, a 56-year-old who resides in upstate Wisconsin, has created a vinyl Donald Trump troll doll with a disturbingly visible penis.
The 4.75-inch tall and 4-inch wide toy also comes with a little Android cell phone in hand so President Troll is always Twitter ready.
Williams, the former senior staff sculptor for the Walt Disney Company in Burbank, California, has sculpted professionally for film, theme parks, toys and collectibles for 30 years. After Trump was elected, he found himself sculpting the commander-in-chief in order to deal with his emotions.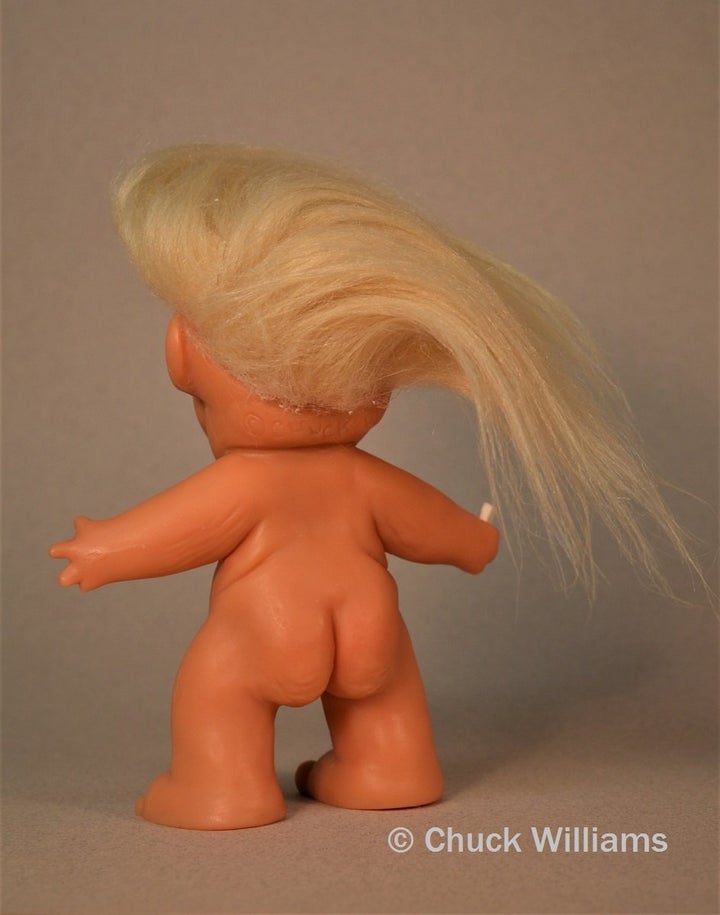 "I was as surprised as everyone else that Trump was elected," Williams told the Huffington Post. "I just found myself sculpting a caricature of him to release some steam."
And there are a few reasons as to why the doll is a little more graphic than your average troll doll.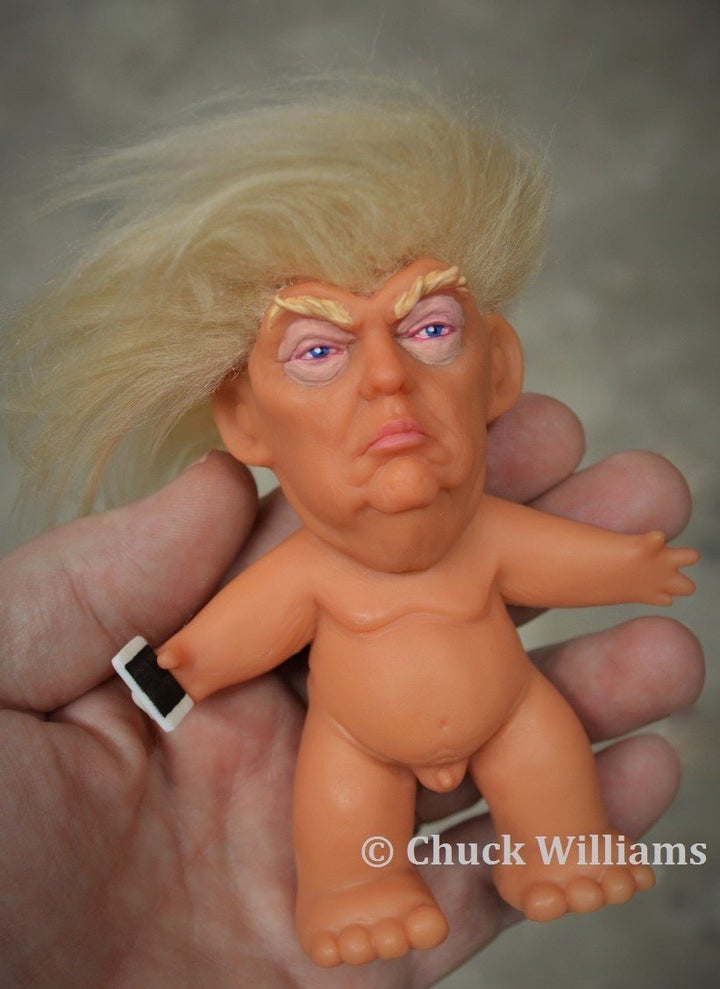 "I sculpted him NSFW to make it clear that I sculpted the entire figure and did not simply sculpt a head on an existing toy body," Williams explained. "And I wanted to be a bit insulting. Tiny hands you know."
After Williams created a sample of his Trump troll doll, he posted a photo on Facebook and discovered that so many of his friends wanted one that he decided to start a Kickstarter campaign to cover the manufacturing of so many figures.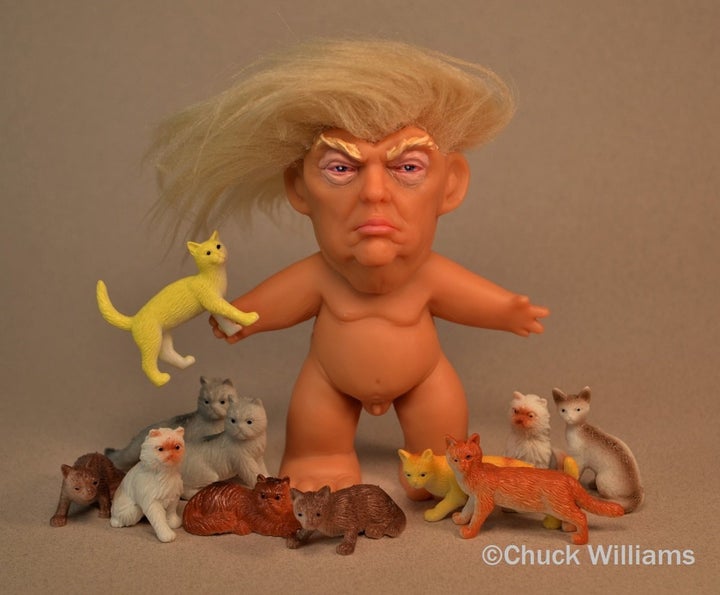 At the moment, the dolls are only available for preorder, being that Williams wants to find a quality factory to make them. He hopes the dolls will begin being made and distributed in the next few months, but it could take up to a year.
But Williams promises HuffPost that "we are moving ahead" on the project.
Related
Popular in the Community