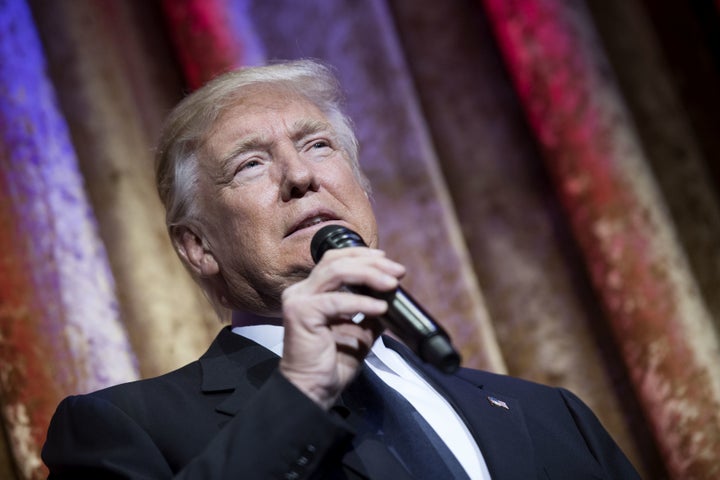 But now, looking at his nominations for the three Cabinet agencies most responsible for implementing environmental policy, we know a great deal about his stances on environmental protection. Trump nominated Scott Pruitt for Administrator of the Environmental Protection Agency, Rex Tillerson for Secretary of State, and Gov. Rick Perry for Secretary of Energy, choices which confirm our worst fears about this administration's stance on climate policy. Every indication is that the Trump Administration will give the petroleum industry and its allies much or all of their wish list while ignoring urgent calls to address the global crisis of climate change.
As Oklahoma's Attorney General, Scott Pruitt led a national effort to oppose and undermine the EPA through lawsuits challenging its authority to put in place regulations designed to fight climate change. He made himself the mouthpiece for the fossil fuel industry's efforts to hamper EPA efforts to protect air and water quality, copying verbatim an oil company letter attacking regulations on fracking.
Pruitt has couched his opposition to climate science as a defense of "free speech" and "small government," but the substantial campaign support he has received from the fossil fuel industry suggests ulterior motives for his stance. As a denier of climate science, he is unqualified to run the nation's premiere agency on the environment and the fight against climate change.
The nominee for Secretary of State, Rex Tillerson, has spent his entire career at Exxon-Mobil, a corporation which has led international efforts to cast doubt on climate science. His unyielding insistence that fossil fuels should be the dominant energy source is not only bad science, thanks to robust growth of the green economy under President Obama it would also be bad economics.
During Rex Tillerson's watch Exxon-Mobil put its shareholders above a clean and sustainable future for the planet. When our Senator, Tim Kaine, asked him during his recent confirmation hearing about his involvement in those Exxon-Mobil's efforts to cast doubt on climate science, Tillerson refused to answer. It is appalling that John Kerry, the Secretary of State who negotiated the Paris Agreement, perhaps the most ambitious effort to fight climate change ever, could be followed by such a nominee.
Rick Perry impressed almost no one during his presidential run, and his most famous statement was his call to abolish the very agency he has been tapped to lead, once he remembered that it is called the 'Department of Energy.' The notion that he will succeed the Obama-era Steven Chu, a Nobel Prize winner, and incumbent Ernest Moniz, an MIT nuclear physicist, is at once saddening and frightening, as was his call to close the agency tasked with developing clean energy technologies.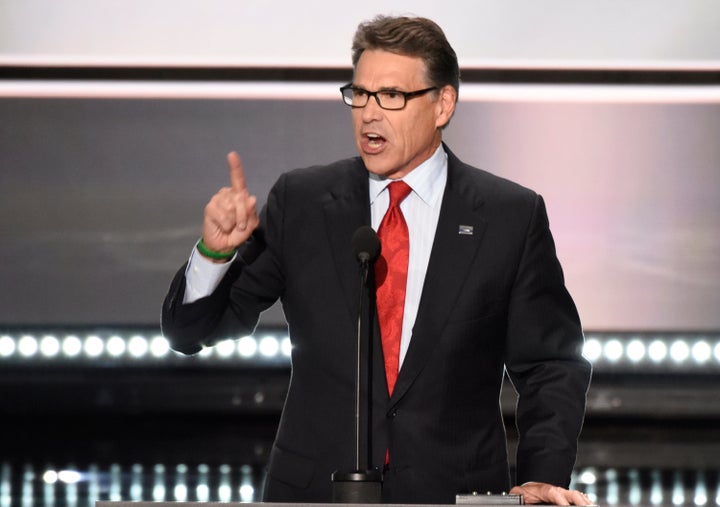 Gov. Perry's opposition to these efforts does not bode well for his tenure at the Department of Energy, which has already been the focus of an effort by the Trump transition team to create what seems to be an enemies list of agency employees who worked to implement President Obama's climate agenda.
President-elect Trump's choices to lead these key agencies go beyond mere indifference to the health of the planet to the point of surrendering environmental policy to the worst offenders in the fossil fuel industry and its allies.
Climate change will remain the greatest existential threat facing humanity whether the Trump administration acknowledges it or not. The health and safety of future generations depend on the choices we make now, and we must not fail them.
BEFORE YOU GO