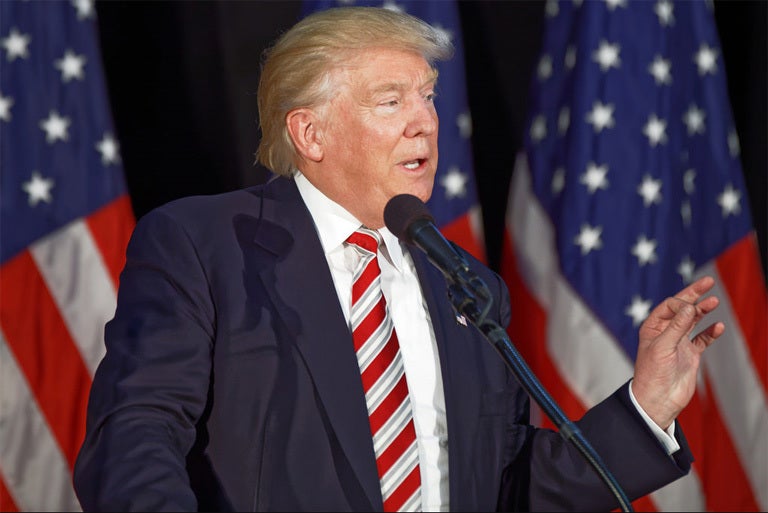 Don't act like you're surprised. Don't act like you're shocked.
We knew this was coming and nobody – absolutely nobody – deserves it.
President Donald Trump's latest budget is taking $15.1 billion from the U.S. Department of Health and Human Services (HHS) and $1.8 billion from the U.S. Department of Justice – all to pay for tax cuts for the rich.
Victim's advocacy organizations are bracing themselves for the inevitable cuts that will come, but the real victims will be sexual assault survivors seeking justice. Here in Wayne County, Mich., Prosecutor Kym Worthy made national headlines by taking on the massive backlog of more than 10,000 untested rape kits found in a former evidence warehouse.
Today, that original backlog has been reduced to approximately 600 untested kits. For the many who have received justice since then, the cost of cutting these federal programs couldn't be more clear.
"There is no way we would be where we are with our project without them," said Worthy. "It would be impossible. It would be a nightmare."
One of the organizations that has been instrumental in testing rape kits and providing services for survivors of sexual assault is Wayne County SAFE. SAFE receives more than $1 million out of it's $1.8 million annual budget from the federal government. With drastic cuts to the HHS, the question isn't whether funding will be cut – it's how much.
The CEO of Wayne County SAFE, Kimberly Hurst, spoke to the Detroit Free Press about the challenges posed by these major cuts in the Department of Health and Human Services.
"We just had all this outrage about un-submitted (rape) kits and unfunded programs, and you're telling me you're going to take money away from all these programs?" said Hurst.
All too often, the public debate surrounding federal funding focuses on theoretical arguments about big government versus small government. Our national discourse is about percentages and dollar amounts in sanitized language that forgets the real issues. At times like this, it's important to remember that budgets are value statements – they tell us what, and whom, a President values most.
It's no surprise that President Trump doesn't value women or victims of sexual assault. He is, after all, the man who personally fat-shamed Miss Universe contestant Alicia Machado and has been accused by several women of sexual assault and sexual harassment. Even his ex-wife, Ivana, claimed he raped her in a 1993 book, although she later retracted part of that claim.
Oh, and lest we forget, there was that Access Hollywood tape, where he openly bragged about how he sexual assaults women, kissing them without their permission. He also said that, as a wealthy and powerful man, he believes he can walk up to any attractive woman and "Grab them by the pussy."
Now the cruelty of our Gropenfuhrer has come full circle. It's truly frightening to imagine what was going through President Trump's mind when he proposed these inhuman cuts. I wonder if Pres. Trump thinks about the people he hurts at all. The only thing we do know is that, before putting his hands on this budget, he probably asked someone for a Tic Tac first.
Calling all HuffPost superfans!
Sign up for membership to become a founding member and help shape HuffPost's next chapter
This post was published on the now-closed HuffPost Contributor platform. Contributors control their own work and posted freely to our site. If you need to flag this entry as abusive,
send us an email
.