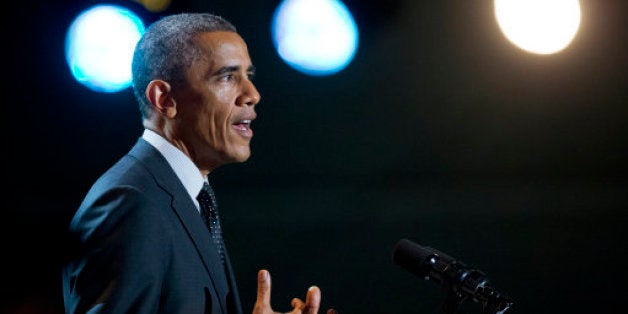 Leaving behind nights of terror and fear
I rise
Into a daybreak that's wondrously clear
I rise
Bringing the gifts that my ancestors gave,
I am the dream and the hope of the slave.
I rise
I rise
I rise
-Maya Angelou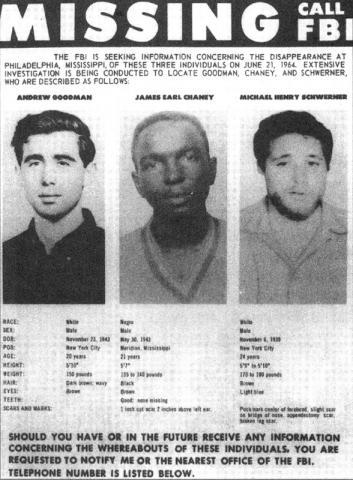 So many commonalities are to be found in the allegory that is history, if we only care to look. Fifty years ago Christian James Chaney, a former Freedom Rider, summoned his Jewish friend Mickey Schwerner, a Columbia grad student and fellow Congress of Racial Equality (CORE) activist, to Mississippi's Mt. Nebo Baptist Church to pursue voting initiatives there. For Jews -- and Christians and Muslims as well -- Mt. Nebo is a historic place. After Moses liberated his people from slavery and delivered the Ten Commandments he could see the Promised Land from the 2,600-foot-high ridge in western Jordan, but could not enter it. Contrary to Moses' plans, God had commanded the initially reluctant 120-year-old that it was time for him to close his eyes to come with him to heaven.
South of Mt. Nebo Baptist Church just off Highway 19 lies Rock Cut Road. The short unlit road curved slightly past tall thin trees. The top branches of which rustled gently in a slight breeze like outstretched hands striving for the unreachable glimmering stars on a languid "Freedom Summer" evening in Mississippi in June 1964. Earlier that day a young idealistic Queens College student and CORE activist wrote to his parents in New York his last words to them:
Dear Mom and Dad,

I have arrived safely in Meridian, Miss. This is a wonderful town, and the weather is fine. I wish you were here. The people in this city are wonderful, and our reception was very good.
All my love,

Andy.
Mississippi Can Be Proud Of You
June 21, 1964, went from a day of hope, however, to a night of terror and fear as three civil rights workers from CORE -- James Earl Chaney, 21; Andrew Goodman, 20; and Michael Schwerner, 24 -- were shot dead by a mob of Klansmen and law enforcement on the narrow Rock Cut Road outside Philadelphia, Mississippi, in sparsely populated Neshoba County. James Chaney, the only African-American and native Mississippian, was shot three times and brutally beaten, while Goodman and Schwerner fell from single shots to the heart.
Philadelphia ironically means "brotherly love" and the Liberty Bell, housed in Pennsylvania's Philadelphia, is inscribed with this quote from Leviticus: "Proclaim Liberty Throughout All the Land Unto All the Inhabitants thereof."
The three, like hundreds others, were inspired by freedom to assist black Mississippians in their quest to finally attain the right to vote as well as to investigate an arson that demolished another black church that had hosted voting initiatives. Violence, poll taxes, "grandfather" clauses, closed primaries and literacy tests in Mandarin Chinese were all used to stop black people from voting.
Earlier that evening the trio were taken into custody and released by Neshoba County Sheriff Deputy Cecil Price on a trumped-up traffic charge, so he could alert his Klan conspirators, who would chase and brutally kill them all. Shortly thereafter, Price congratulated the killers and conspirators: "Well, boys, you've done a good job. You've struck a blow for the white man. Mississippi can be proud of you."
Mississippi had been one of the bloodiest battlegrounds in the valiant fight for civil rights as U.S. Marshalls battled segregationists in a deadly confrontation at Ole Miss two years earlier, and Army veteran Medgar Evers was shot to death one year earlier returning home from an NAACP meeting. 1964 was no different as the Klan launched a reign of terror that included violence and the glow of burning crosses across every county throughout the Magnolia State.
The FBI, military and other federal law enforcement flooded Mississippi in that long, hot summer as every tip and informant available was squeezed for information about the fate of the three missing young men. As the search, labeled MIBURN, short for Mississippi Burning by the FBI, stretched into July, the landmark 1964 Civil Rights Act was enacted. It broadly outlawed racial discrimination, while a year later the Voting Rights Act was passed. The presence of two white Jewish students from New York focused national attention not only on the trio, but on the quest for voting rights, during the 44-day search. Initially only their burned out station wagon turned up, but then horrifyingly the bodies of over a half dozen other less publicized murdered and missing black males were found. Some, including the governor, even theorized that the disappearance was a hoax. On August 4, the nation's worst fears were confirmed when the bodies of the three civil rights martyrs were discovered under a dirt dam on a nearby farm.
The Department of Justice believed at least 21 white Mississippians were involved in the murder, and a federal criminal civil rights and conspiracy trial was convened against 18 of them after state authorities refused to prosecute. The case involving post civil war civil rights statutes and conspiracy went all the way to the United States Supreme Court, which ruled against the defendants. Seven were convicted, including Price and Klan Imperial Wizard Sam Bowers, but none served more than six years.
An original defendant from the federal trials, Klan leader Edgar Ray Killen was convicted of manslaughter exactly 41 years after the killings in state court on June 21, 2005, and is serving a 60-year sentence for manslaughter. Mickey Schwerner's wife, Rita Bender, an attorney, and Andrew Goodman's mother Carolyn, a psychologist, testified at Killen's trial. The last prosecution witness, James Chaney's mother, Fannie Lee, a retired baker and nursing home aide, spoke of the gunshots, vandalism and bomb threats she faced before moving north. In May 2007 Mrs. Chaney passed away at 84, with Carolyn Goodman following her three months later at age 91. Mickey Schwerner's mom, Anne, passed away in 1996, at age 84.
Justice requires more than punishment of the guilty, but celebration of the righteous. On November 24, the highest civilian honor the president can bestow, the Medal of Freedom, will be presented at the White House. Among those honored will be the three young murdered civil rights martyrs, killed decades earlier in the cause of a courageous effort whose completion they never witnessed, by an African-American president, who was merely a toddler when they passed. Within hours of the announcement of the trio's award, John Doar, the head of the Justice Department's Civil Rights Division from 1960-67 who prosecuted the federal case and oversaw the integration of Ole Miss died on Tuesday at 92 in New York. President Obama awarded Doar the Medal of Freedom in 2012. Despite all the current political division and racial strife, we can still find a moment to advance the work of Martin Luther King, who also sought inspiration in the story of Moses on the night he too was struck down:
I just want to do God's will. And he's allowed me to go to the mountain. And I've looked over, and I've seen the promised land! I may not get there with you, but I want you to know tonight that we as a people will get to the promised land.
Popular in the Community