This article is part of HuffPost's Project Zero campaign, a yearlong series on neglected tropical diseases and efforts to fight them.
Former President Jimmy Carter has dedicated the past three decades of his life to fighting diseases in poor countries ― and he's not stopping anytime soon.
In a recent interview with The Huffington Post, Carter explained the importance of working with diseases that affect some of the most vulnerable groups of people around the globe but that generally don't get a ton of international attention.
"These afflictions cause not only human suffering, but they also cause terrible blows to [countries] in economic status," said Carter. "If a large portion of the population of a country cannot work or go to school, the whole country suffers."
On Jan. 11, his foundation, the Carter Center, announced a major victory: Guinea worm has been eliminated in Mali, thanks in part to the Carter Center's programs.
This disease ― which largely affects poor populations in Africa and can cause 2- to 3-foot worms to grow in people's bodies ― is close to being wiped out worldwide. There were just 25 reported cases of Guinea worm in three African countries last year, compared to 3.5 million cases across 21 countries in 1986, when the Carter Center first began fighting the disease.
"We estimate that about 80 million people have not had a Guinea worm because of the Carter Center's work alone," the former president told HuffPost.
"I would like to see Guinea worm completely eradicated before I die," Carter said in 2015. "I'd like for the last Guinea worm to die before I do."
During this effort to end Guinea worm, Carter has experienced outpourings of gratitude from people who live in areas that used to be heavily affected by the disease.
In his interview with HuffPost, he recalled a visit he paid to villages in Nigeria where the Carter Center had made significant progress on the number of Guinea worm cases: "We went there one time in a big motorcade, and they turned children out from school that day, and some of the little grammar school kids had a big sign: 'Watch out, Guinea worm! Here comes Jimmy Carter!' I think that was one of the most gratifying moments of my life."
Guinea worm is one of 18 neglected tropical diseases, which affect more than 1 billion people in the poorest regions of the world, but are largely unknown elsewhere. Carter and his foundation have been working to end several of these diseases, including river blindness and elephantiasis.
"They are horrible diseases that have been eliminated in the developed world," Carter told HuffPost. "But in the poorest parts of the earth, they are quite debilitating."
Watch the video above to learn more about President Carter's efforts to combat neglected diseases worldwide.
The Carter Center is a recipient of grants from the Bill & Melinda Gates Foundation, which also funds this series. All content is editorially independent, with no influence or input from the foundation.
If you'd like to contribute a post to the series, send an email to ProjectZero@huffingtonpost.com. And follow the conversation on social media by using the hashtag #ProjectZero.
More stories like this:
Related
Before You Go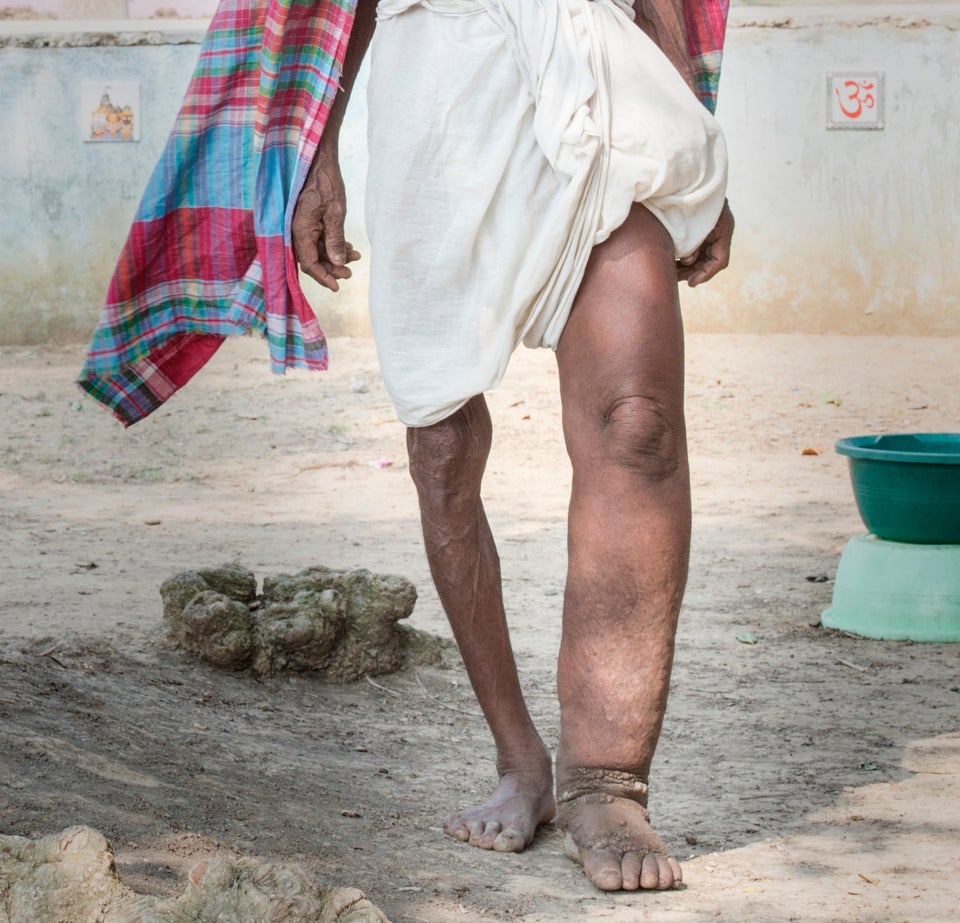 Neglected Tropical Diseases
Popular in the Community