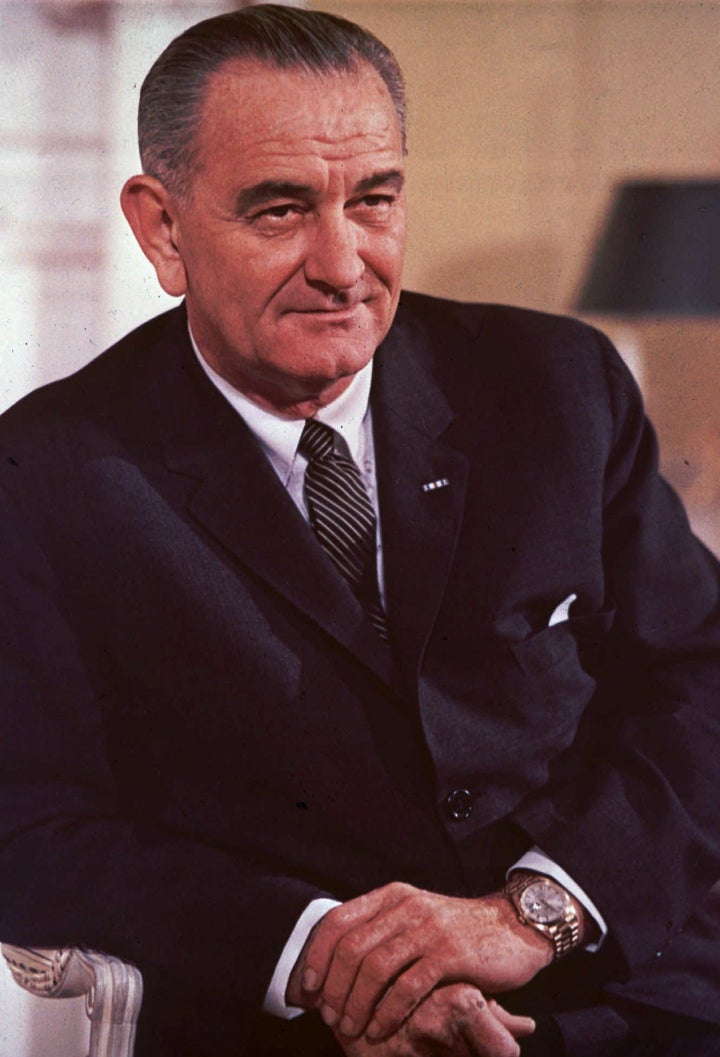 A Secret Service agent came close to shooting President Lyndon Johnson just hours after Kennedy's assassination, according to "The Kennedy Detail", a new book that claims to be the first account of the tragedy by members of Kennedy's security detail.
Though Kennedy assassination buffs already have their bookcases full with countless accounts of the assassination, the book by retired agent Gerald Blaine does contain some new revelations.
The night after the assassination, Blaine says he was assigned to protect Johnson's two-story house in Washington when he heard the sound of someone approaching.
Instinctively Blaine picked up the Thompson submachine gun and activated the bolt on top. The unmistakable sound was similar to racking a shotgun. He firmly pushed the stock into his shoulder, ready to fire. He'd expected the footsteps to retreat with the loud sound of the gun activating, but they kept coming closer. Blaine's heart pounded, his finger firmly on the trigger. Let me see your face, you bastard.

The next instant, there was a face to go with the footsteps.

The new President of the United States, Lyndon Baines Johnson, had just rounded the corner, and Blaine had the gun pointed directly at the man's chest. In the blackness of the night, Johnson's face went completely white.

A split second later, Blaine would have pulled the trigger...

Blaine struggled to regain his composure as the reality of what had just happened washed over him. Fourteen hours after losing a president, the nation had come chillingly close to losing another one.
The book also includes the first-ever account of the fateful day by Clint Hill, the agent who jumped on the back of the car in the midst of the shooting and pushed Jackie down into the back seat.
And Blaine dismisses speculation about Kennedy's relationship with Marilyn Monroe. He says that he was on duty the night of May 19, 1962, the famous birthday fundraiser at which Monroe sang for the president. Blaine says that Monroe was present later in Kennedy's suite at the Carlyle Hotel, but that she "left before the other guests."
And he says that the only other time Monroe was in the president's company was in Santa Monica in 1961, at the home of Peter and Pat Lawford, where Kennedy took a brief swim before departing.

Related
Popular in the Community