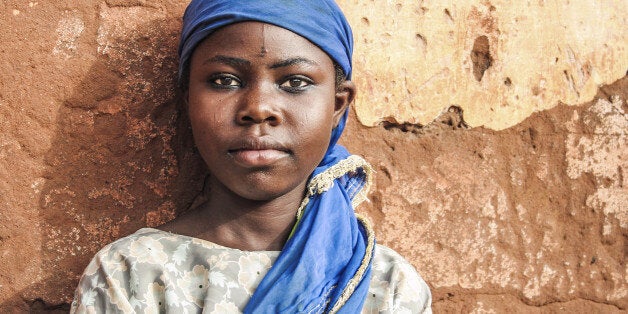 It was Christmas Eve last year when I saw the BBC headline "Nigeria Boko Haram: Militants 'technically defeated'- Buhari". What immediately came to mind was George W. Bush's "Mission Accomplished" banner. I was taken aback by this headline because the media reports prior to this day gave no indications that Boko Haram had been defeated.
The article went on to quote President Buhari saying, "So I think technically we have won the war because people are going back into their neighborhoods. Boko Haram as an organized fighting force, I assure you, that we have dealt with them." If the BBC had not included the video of the interview with the report, I would have been tempted to believe that he was perhaps misquoted.
In the next few days, I expected to see a press release saying that he did not properly articulate his position, but none came. For a substantial population of Nigerians, this statement was either a blatant lie or an act of self-delusion. Only four days after the interview, Boko Haram showed Buhari that they have not been 'technically' defeated. Using two women, they detonated bombs in Madagali, a town in Borno State, killing at least 30 people. They unleashed other multiple attacks on that day and the days following.
You can only imagine how surprised I was when on February 28 I saw another headline in the Punch Newspaper: "Boko Haram no longer poses threat to us, says Buhari." The article quoted Buhari boasting that, "We, however, take pride to inform you that since our coming to power, Boko Haram has been systematically decimated and are in no position to cause serious threat to our development programmes."
If the statement in December was an accidental utterance from a clueless president, this one can only be understood as self-delusion. Boko Haram continues to displace people and kill many of our soldiers. Perhaps Buhari lives in a different Nigeria. He actually does as he has been living in the Aso Rock bubble and also globetrotting. Like the attack following Buhari's statement in December, on Wednesday, March 16, two female suicide bombers detonated bombs at a mosque in the outskirts of Maiduguri, killing at least 22 people. If the past has anything to teach us, we are likely to see more attacks in the next few days and weeks. A pattern is beginning to form here and It would be wise for Buhari and his government to stop making these irresponsible utterances as they cost lives.
It is politically understandable why Buhari feels he should convince Nigerians and the world that he has defeated Boko Haram. The defeat of Boko Haram was one of the central pillars of his campaign and he had promised Nigerians that he would defeat Boko Haram by December of last year. Like most of his campaign promises, he has failed in this area.
With regards to Boko Haram, the Nigerian press has literally given Buhari's administration a free pass as they continue to publish the propaganda pieces that emanate from the government and the military. A visit to the 82 Division of the Nigerian Army in Enugu where a substantial number of the soldiers fighting Boko Haram are sent from will reveal an alternate reality, one that shows the true impact that this terrorist group has had on the Nigerian military. This barrack is now full of many widows of soldiers who have died fighting Boko Haram. Deaths of soldiers are rarely ever reported by the military nor the Nigerian press. The earlier Buhari's government gets out of its self-delusion and start accepting the new reality we live in, the better we all would be at combating this menace, called Boko Haram.
Calling all HuffPost superfans!
Sign up for membership to become a founding member and help shape HuffPost's next chapter