President Barack Obama Friday night praised law enforcers and Bostonians after the massive manhunt that led to the capture of the second suspect in the Boston Marathon bombings. The first suspect was killed Thursday in a shootout with police.
As he began his address, Obama thanked the public, saying, "Tonight, our nation is in debt to the people of Boston." He went on to thank Bostonians as "citizens and partners" in the investigation.
The president said he had ordered the "full resources of the federal government" to help in the investigation that he said wouldn't have been possible without close coordination among federal, state and local authorities.
"They all worked as they should," Obama said, "as a team."
Among the "many unanswered questions," Obama said, were why these men, "who grew up and studied here as part of our communities," resorted to such violence.
He asked, "How did they plan and carry out these attacks and did they receive any help?"
Obama said he had instructed the FBI and Department of Homeland Security to continue the investigation into whether the brothers had help.
"We will determine what happened. We will investigate any associations these terrorists may have had," he said.
He noted that in tragedies such as this, there is a tendency of the public to "latch on to any bit of information." Obama cautioned against this, saying that when public safety is at risk, "the stakes are high, so it's important that we do this right."
"All in all," he said, "this has been a tough week. But we have seen the character of our country once more."
"We have the courage, resilience, and spirit to overcome these challenges and to go forward as one nation, under God, indivisible, with liberty and justice for all."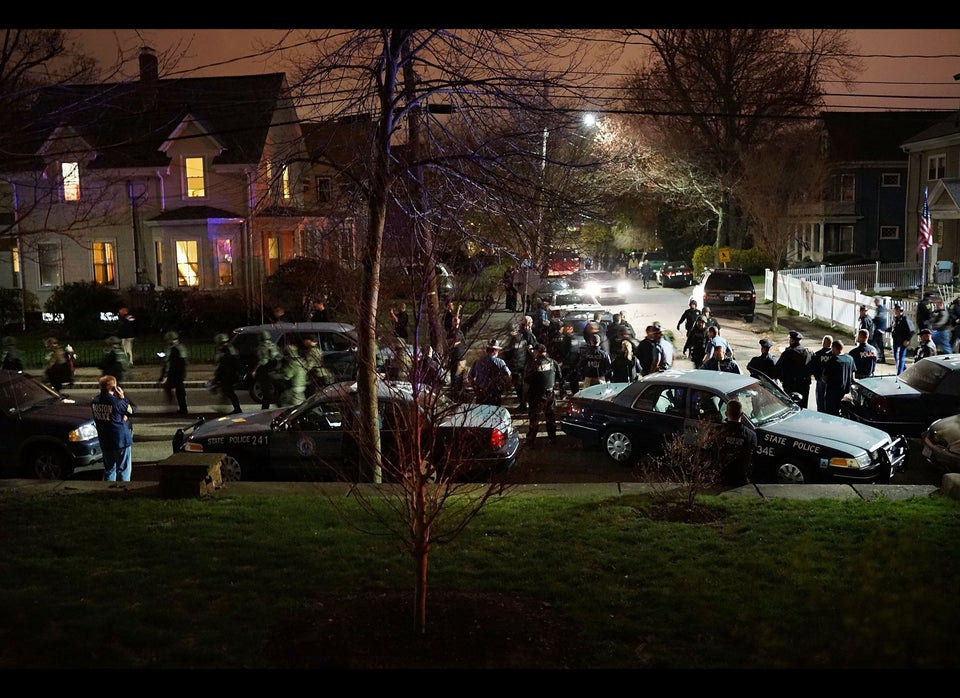 Manhunt For Suspect #2
Popular in the Community