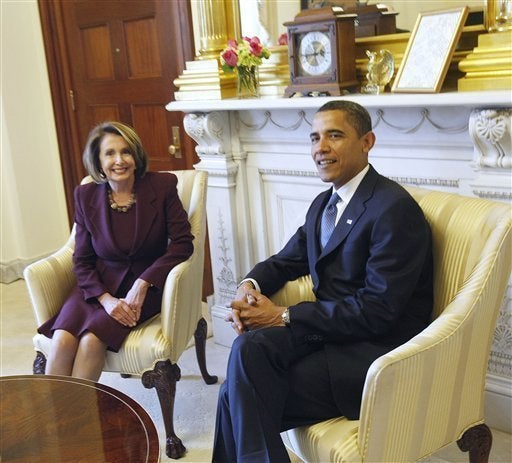 The Brennan Center for Justice at New York University recently asked me and other "writers, thinkers and advocates" to express our "thoughts about what should be the President's first order of business." Here is my response.
(For other responses, see here).
As one of his first acts of office, President Barack Obama should call for federal legislation ensuring equal rights for all persons in the United States regardless of sexual orientation.
As a candidate for United States senator from Illinois, Mr. Obama announced that, as "an African-American man" and "a child of an interracial marriage," I have "taken on the issue of civil rights for the LGBT community as if they were my own struggle because I believe strongly that the infringement of rights for any one group eventually endangers the rights enjoyed under law by the entire population." He proclaimed that he had worked for more than a decade "to expand civil liberties for the LGBT community including hate-crimes legislation, adoption rights and the extension of basic civil rights to protect LGBT persons from discrimination in housing, public accommodations, employment and credit," and promised that he would continue to "be an unapologetic voice for civil rights."
Now is the time for Mr. Obama to fulfill that promise - boldly, proudly and in the spirit of this nation's continuing struggle for equal justice for all persons. Specifically, he should call upon Congress immediately to enact the Employment Non-Discrimination Act and the Matthew Shepard National Law Enforcement Hate Crimes Prevention Act, and to repeal the military's discriminatory "don't ask, don't tell" policy and the 1996 Defense of Marriage Act, which he once rightly described as "abhorrent."
Mr. Obama should further call upon Congress to enact federal legislation recognizing equal rights for all persons, without regard to sexual orientation, in the fundamental realm of family rights, including equal treatment under federal law of all persons who are in a legally-recognized marriage, civil union, or domestic partnership.
Mr. Obama wanted to lead. Now, let him lead.

Calling all HuffPost superfans!
Sign up for membership to become a founding member and help shape HuffPost's next chapter