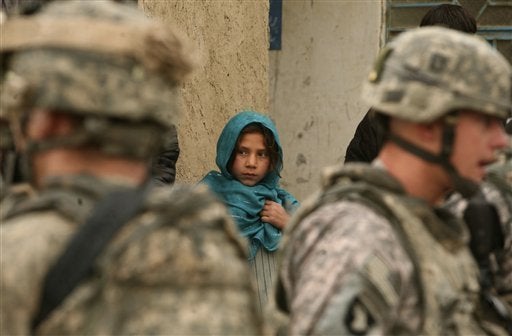 "[At Walter Reed,] life beyond the hospital bed is a frustrating mountain of paperwork. The typical soldier is required to file 22 documents with eight different commands -- most of them off-post -- to enter and exit the medical processing world, according to government investigators. Sixteen different information systems are used to process the forms, but few of them can communicate with one another.
The disappearance of necessary forms and records is the most common reason soldiers languish at Walter Reed longer than they should, according to soldiers, family members and staffers. Sometimes the Army has no record that a soldier even served in Iraq. A combat medic who did three tours had to bring in letters and photos of herself in Iraq to show she that had been there, after a clerk couldn't find a record of her service."--The Washington Post
When the Walter Reed scandal broke in February 2007 spurring a massive public outcry, the politicians in Washington said heads would roll. But silently, and more than two years later, our seriously wounded troops continue to fall through the cracks, suffering through redundant tests, misdiagnoses, and delayed treatment all because of lost medical records.
But their saga doesn't end there. When these troops transition from the military to the VA healthcare systems, medical records and military service records regularly get lost in the shuffle, leading to long waits for disability benefits and a drop-off in the quality of care.
Our nation's heroes deserve much more than lost paperwork and endless delays.
Today, we are finally turning the page on this horrific chapter in our nation's history. President Obama has announced an overhaul of military and VA record keeping that will help ease the transition home for our veterans. IAVA was there at the White House for this historic announcement along with every major veterans' group.
This announcement marks the beginning of a new era of collaboration and cooperation between the Departments of Defense and Veterans Affairs. It was encouraging to see Secretary Gates and Secretary Shinseki stand behind President Obama during his speech, as they must work closely to implement this important change.
The Joint Virtual Lifetime Electronic Record Initiative will require DOD and VA administrative and medical records to finally be electronic and transferable. Not only will it help simplify the transition from the DOD to the VA, it will improve care for all veterans, especially the more than 33,000 wounded troops from Iraq and Afghanistan. With this initiative, President Obama is finally bringing the VA and DOD into the 21st century.
Today, the President also reiterated his support for advance funding of VA healthcare. For nineteen of the last twenty-two years the VA budget has been passed late, forcing the largest healthcare provider in the nation to ration care. Imagine trying to plan for next month's bills without knowing your next paycheck. That's what we ask veterans' hospitals to do almost every year. Advance funding will ensure that the quality of care for veterans will no longer be compromised by budget delays. With the strong support of the President and bipartisan leadership in Congress, advance funding can and must move forward this year.
Today, President Obama has taken action on two key campaign promises to America's veterans--and two of IAVA's top legislative priorities for 2009. Advance funding VA healthcare and an overhaul of military and VA recordkeeping will eliminate two of the most significant bureaucratic hurdles that keep veterans from the healthcare and benefits they have earned. Veterans nationwide applaud the Administration for making veterans and their families a priority. And we look forward to continuing to work together on the many other issues facing today's veterans, including psychological injuries, unemployment and homelessness.
UPDATE: Click here to watch a quick interview I did on CNN right after the announcement, and to voice your support for these critical developments.
REAL LIFE. REAL NEWS. REAL VOICES.
Help us tell more of the stories that matter from voices that too often remain unheard.