President Obama has joked plenty about his gray hair, usually attributing it to his hard work in the White House and on the campaign trail.
The children, of course, who are barely children anymore -- Sasha is 11 and this summer Malia will turn 15, putting her right in that starting-to-date age range. It's something POTUS has joked about before, but apparently the concept of seeing his daughters all grown up hasn't gotten any easier.
"There's nothing like the look on his face when Malia dresses up for a party, and she's heading out. She walks past him, and you can see his face sort of just drop a little bit," Michelle laughs. "It's like, 'Who was that?'"
If the girls are changing their looks, blame it on their mother. Her bangs are still a topic of conversation, according to Robin Roberts, who actually had a similar wig made back in December. ( "Robin, I'm following you," quipped FLOTUS.) On the buzzed-about 'do, Michelle had this to say:
"My imagination has to be a little more limited, you know? Would I like to skydive? No, can't do that. Can I drive? I can't drive. So there are a few things I can do, so why not cut my hair, put a little color in it, do a little something?"
Color?! Don't tease us, FLOTUS, or we're going to expect some ombre or balayage next time you show your face.
Watch a clip above of Michelle's chat on "Good Morning America" or view a longer segment below.
See how much the girls have grown!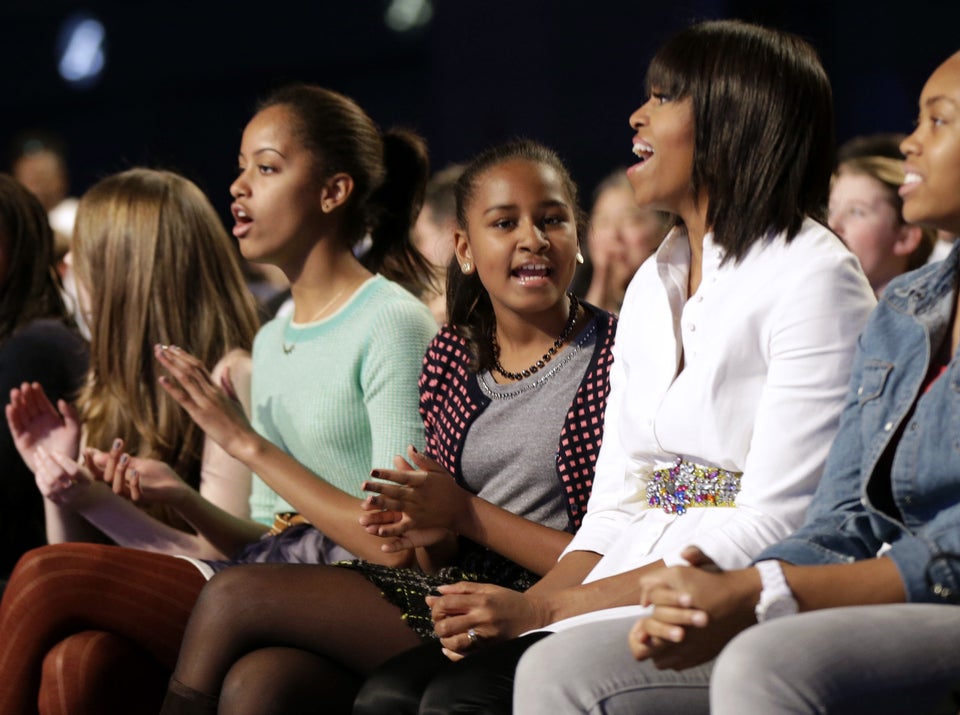 Kids' Inaugural Concert: "Our Children. Our Future"