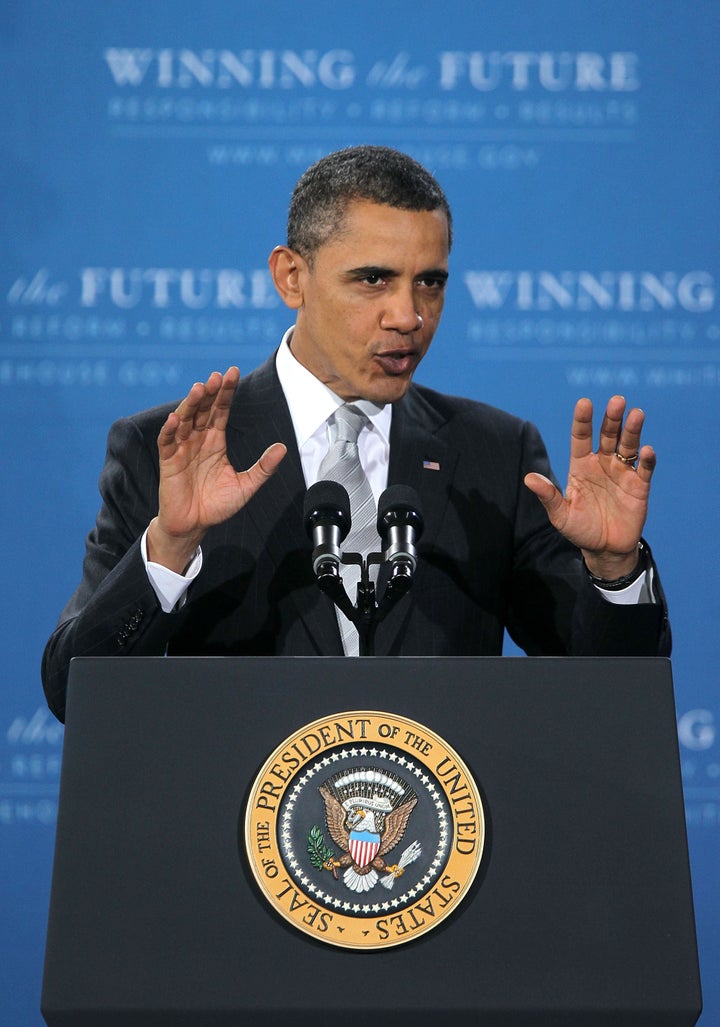 President Obama does not want to share your computer. He's the President, after all, and he has his own.
Obama briefly got personal about his own gadgets during a town hall meeting on Monday at Bell Multicultural High School in Washington D.C.
According to the Washington Post, the Q&A session focused on issues facing the Latin American community, such as education and citizenship.
But Obama was also quizzed about his personal tech:
Town hall moderator Jorge Ramos asked Obama whether he owned an iPad. Obama replied, "I do have an iPad."
Ramos then asked whether Obama has his own computer. Obama said that he did and added, "I mean, Jorge, I'm the president of the United States. You think I've got to go borrow somebody's computer? 'Hey, man, can I borrow your computer?'"
Obama signed an iPad at a rally held in 2010. He's also knocked the Apple tablet, saying in a speech that the device turned information into a "distraction."