On Christmas Day, the president and first lady paid a visit to military families at Marine Corps Base Hawaii and joined them for their holiday dinner. Michelle greeted the crowd in one of her chicest go-to summer outfits, a black and white Narciso Rodriquez bubble dress, with her new ubiquitous headband. But President Obama, bless his heart, was basically a mess: baggy pleated khaki pants and a billowing turquoise button-down shirt... with short sleeves. Oh, and it was tucked in. With a belt.
We can tolerate a bright hue (Michelle Obama has certainly worn her fair share), but with men's clothes, fit is key. Obama's shirt is too big around the waist, the shoulders and the sleeves. The pants are too roomy at the top, too long at the bottom and wrinkled to boot.
Listen, we've griped about his dad jeans, which even he admitted weren't the best. ("I'm a little frumpy" were his exact words.) But we've gone a while since seeing the baggy denim -- we thought we were out of the woods.
Apparently not. Good thing POTUS is headed home today and back into the comforting wool of his power suits. We can all breathe easy now.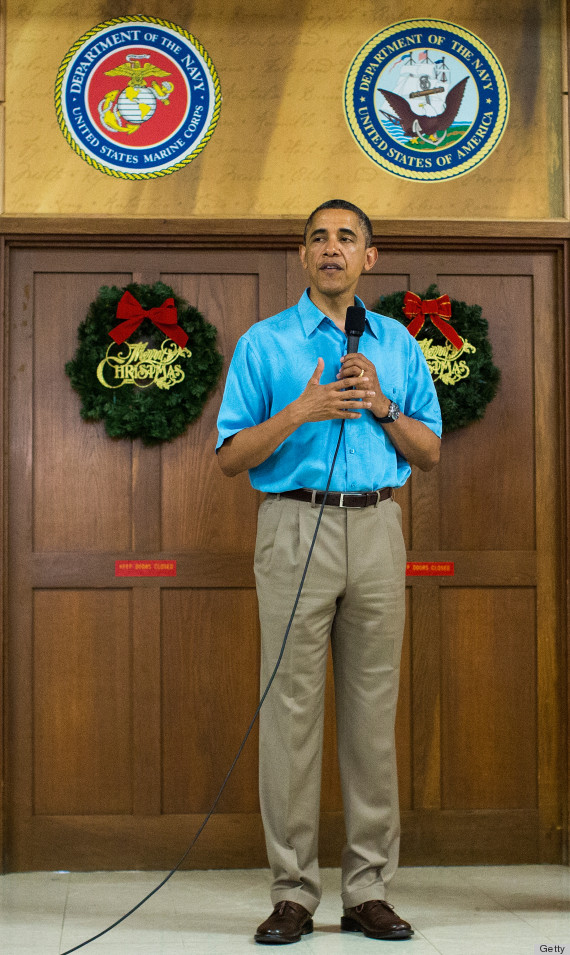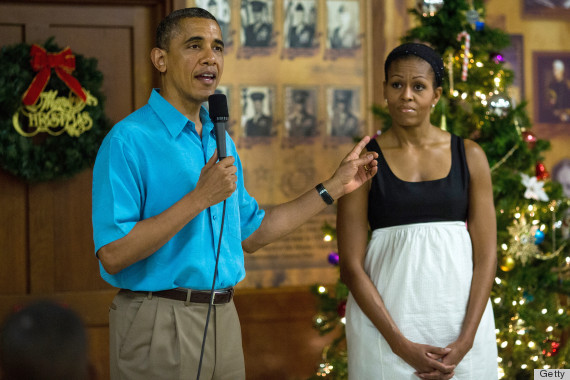 See more embarrassing moments, sartorial and otherwise, from presidents' vacations: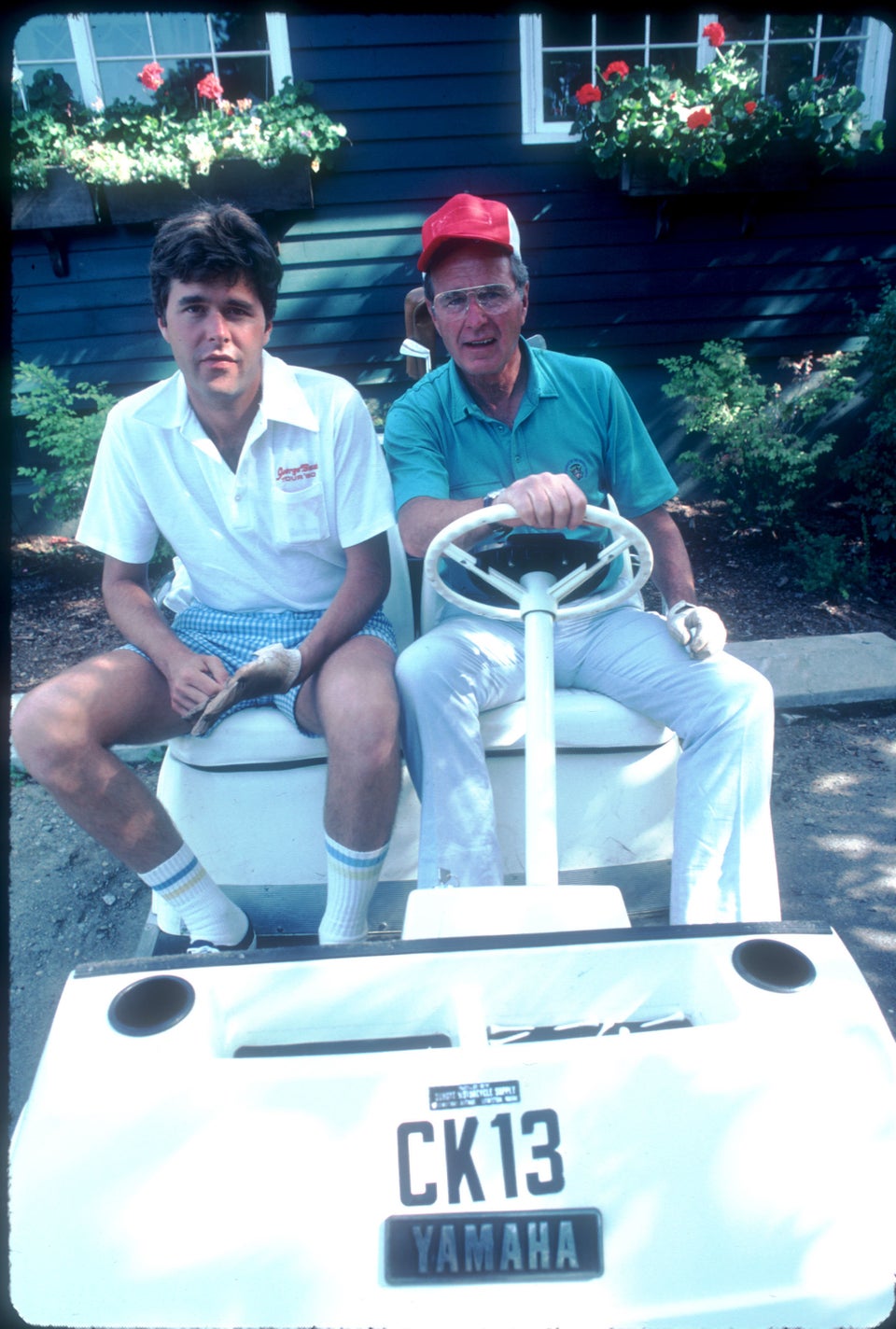 Most Embarrassing Presidential Vacation Photos
Popular in the Community