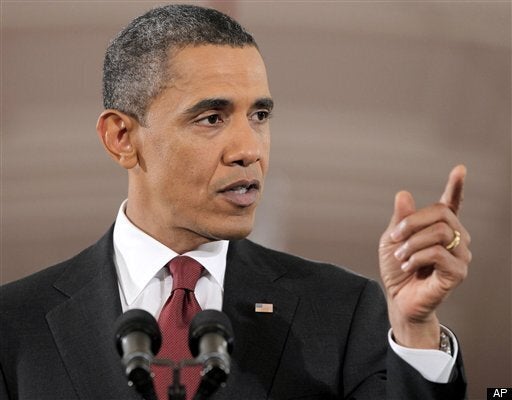 President Obama will arrive in India in the wake of painful losses in the midterm elections. Prime Minister Singh will receive him in the aftermath of disastrous global publicity around the Commonwealth Games preparations. Both leaders need a successful visit to refurbish tarnished reputations. But, if they are to rise above the charges of escaping domestic problems and go beyond the usual platitudes of friendship between the world's oldest and largest democracies, Mr. Obama and Dr. Singh will need to focus on reframing this relationship. They have a unique opportunity to take U.S.-India relations to a whole new level, possibly transforming it into a key 21st-century relationship.
This will not be an easy task. Expectations are high on both sides, but not totally congruent. Indians want to be assured that President Obama is personally committed to this relationship as was President George W. Bush, and is willing to make bold moves reminiscent of the historic 2005 U.S.-India civil nuclear energy deal. Indian policymakers also want to be certain that the U.S. will take their interests into account as the president implements plans for military withdrawal from Afghanistan. Most important, they want India to be treated respectfully as a major global player.
The Obama administration has its own expectations and questions. There is a strong desire among key U.S. officials that India will make a serious commitment to solving the Kashmir issue with Pakistan as it is inextricably related to the long-term stability of the entire South Asia region, including Afghanistan. They wonder if India is serious about taking a leading role in global affairs, even if that would mean breaking away from its three-decade long attachment to the agenda of the developing nations, often known as the "Non-Aligned Movement." (For example, some U.S. officials have questioned why Indian leaders have not taken a stand against China's currency manipulations.) And, given the weak state of the U.S. economy, President Obama will want to promote major contracts for American companies, especially in the area of civil nuclear facilities.
Underneath these somewhat divergent specifics, there is a desire on both sides to reframe the U.S.-India relationship and to bring it to a new, unprecedented level of maturity. It's clear that the Obama administration's attitude toward India is evolving, partly because of growing anxieties about China and growing frustrations with Pakistan.
India's exploding economy (slated to grow by 9 percent this year), its flourishing democratic system, and its culturally, ethnically and linguistically diverse society, make it possible for the U.S. and India to come together to create a new Asia-Pacific architecture that is inclusive, open and stable. These shared values and social patterns should make it possible for the two countries to go beyond their bilateral connections or South Asian concerns to become close strategic partners in the Asian and global context.
This is not as easy as it sounds. There are substantial areas of disagreement, especially in tactics, if not in the final goals. For example, both the U.S. and India long for peace and stability in the Afghanistan-Pakistan region and both would like to see a nuclear weapons-free Iran. But their approach to both issues may be quite different. If Prime Minister Singh and President Obama are serious about taking the relationship to a level of maturity never before seen in the entire history of the U.S.-India relationship, they will have to find a way to agree to disagree without eroding trust and respect.
Equally important, both leaders will need to show a strong will to transform relations at a global level. This will require a much greater degree of mutual trust than has been in evidence for much of the 63-year-old relationship. So, there's a lot of potential in President Obama's visit to India, only if both sides are committed to a long-term elevation of the bilateral relationship. President Obama's three-day stay in India may not have the explosive excitement of the announcement of the civil nuclear deal, but it could be equally historic. The trip could be a significant first step toward a mature relationship with years of hard work ahead. This would be no mean feat for two dented leaders trying to get over their recent humiliations.
Note: This post has been updated to add detail.
Calling all HuffPost superfans!
Sign up for membership to become a founding member and help shape HuffPost's next chapter