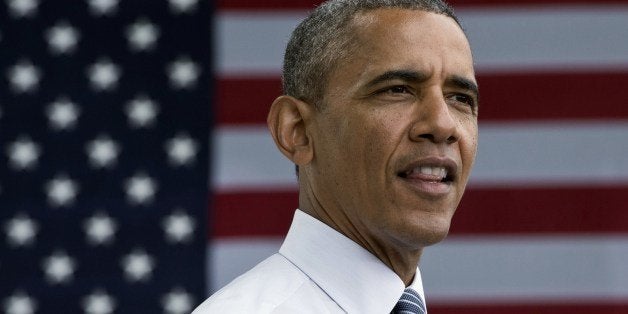 Just a year ago, many LGBTQ people were waiting for the Supreme Court decision on the constitutionality of Section 3 of the Defense of Marriage Act (DOMA) and of Proposition 8, California's statewide ban on same-sex marriage. Rallies and parties happened all across the country when it was announced that same-sex couples in California were allowed to marry and that federal rights would be granted to all legally married same-sex couples. Since then, we have seen a slew of state and federal courts reaffirming the right of all loving couples to marry. Last week, President Obama announced that he will sign a much-anticipated executive order to protect LGBTQ workers from employment discrimination at companies that have contracts with the federal government. It would seem that things are looking up for the LGBTQ community.
However, most issues of inequality for LGBTQ folks have not seen the light of the day. Even with extremely broad and dangerous religious exemptions, the Employment Non-Discrimination Act (ENDA) has been stalled in the Republican-controlled House of Representatives after its passage in the Senate. Other issues like housing, public accommodations, and homelessness have barely even been mentioned. As matter of fact, most LGBTQ people and our allies don't know that in most states people can be denied services just because they are or are perceived to be LGBTQ. We can get evicted from our homes because of our sexual orientation or gender identity. We can get fired from our jobs because of who we are or whom we love.
This is why 40 percent of all homeless youth identify as LGBTQ -- our community is kicked out of our homes and onto the streets at dramatically disproportionate rates. Nearly 90 percent of transgender people face harassment at work, and same-sex African-American couples are twice as likely to live under the poverty line than their heterosexual counterparts. Just last month, a gay couple was kicked out of a Texas restaurant, and Catholic teachers in Ohio are being forced to sign a contract outlining that they can't support LGBTQ rights in their private lives.
Today is the last day of Pride Month. While some LGBTQ people spent their weekend at parades and a few LGBTQ leaders are attending a cocktail party at the White House, our community continues to suffer -- often invisibly. Although it is important for LGBTQ people to take the time to celebrate our progress, we can't forget that our rights will not be won over cocktails. It's our duty to pass on a world to the next generation that's better than the one we inherited. As LGBTQ people we don't have a choice -- we need to fight to survive and thrive in a country in which laws don't protect us.
Without question, we are facing an ever-present crisis -- and President Obama has the opportunity to solidify his legacy by creating a clear vision for full federal LGBTQ equality.
We are calling on President Obama to take yet another historic step towards the liberation of LGBTQ people and to reaffirm his place in the halls of history. As we approach midterm elections and as he approaches the second half of his second term in office, we need him more than ever to show leadership by creating a clear vision for full LGBTQ equality under the law. LGBTQ people in too many places in the United States live under the overwhelming weight of oppression. When our states deny us life, liberty, and the pursuit of happiness, we have no other choice but to turn to our federal government. The fight for LGBTQ equality doesn't begin on June 1st and end on June 30th -- it will not end until we're fully equal under the law. It will not end until our humanity is respected. This is a fight to save the very soul of our country. It's our collective work to build a more perfect nation.
The question is, will President Obama seize the opportunity to usher in a new day for LGBTQ Americans, or will he cling to the conventional politics that say we will fall in line without more than crumbs of equality? We'll be outside the White House on this last day of Pride Month, calling for more and hoping that President Obama hears that call.
REAL LIFE. REAL NEWS. REAL VOICES.
Help us tell more of the stories that matter from voices that too often remain unheard.