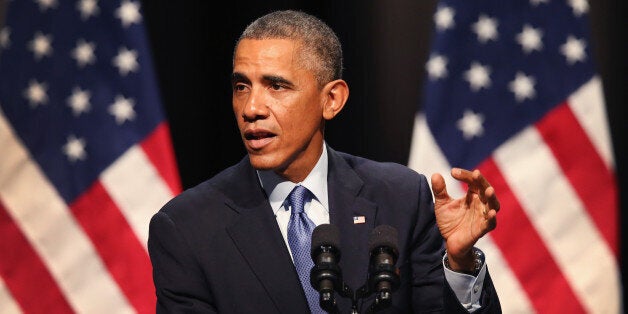 President Barack Obama's new goal of enrolling 6 million children in high-quality preschools by the end of the decade includes 3-year-olds, in addition to the 4-year-olds who are part of his earlier Preschool For All initiative, according to a White House official.
Obama noted the new goal in the middle of a lengthy speech last week at Northwestern University about the economy and domestic priorities. A White House official told The Huffington Post this week, on background, that the new number includes children ages 3 and 4.
"If we make high-quality preschool available to every child," Obama said last Thursday, "not only will we give our kids a safe place to learn and grow while their parents go to work; we'll give them the start that they need to succeed in school, and earn higher wages, and form more stable families of their own. In fact, today, I'm setting a new goal: By the end of this decade, let's enroll 6 million children in high-quality preschool. That is an achievable goal that we know will make our workforce stronger."
However, given that the country is far from providing most 4-year-olds with preschool access, the president's goal to do the same for all 3-year-olds seems particularly lofty. Clare McCann, a policy analyst at the New America Foundation, broke down the goal.
"The president's proposed Preschool for All plan would put a significant amount of money behind helping states expand access and improve the quality of their publicly funded pre-K programs," wrote McCann. "But with an intractable Congress -- one that seems increasingly likely to be under Republican control in both chambers after the November midterm elections -- more money probably isn't in the cards anytime soon."
Popular in the Community