President Barack Obama wants any military member or veteran experiencing mental health issues like post-traumatic stress disorder to know that seeking help is a sign of strength, not weakness.
Obama discussed the stigma surrounding PTSD at last night's CNN Town Hall, in response to Amanda Souza, whose husband died by suicide while serving in the military. She attributed the death to untreated PTSD and said that many military members fear their careers will be hindered if they seek treatment.
Souza asked the commander-in-chief how society ― and the military, in particular ― can address this stigma around mental illness and better encourage service members to seek treatment for psychological conditions.
"If you break your leg, you're going to go to the doctor to get that leg healed," Obama replied. "If, as a consequence of the extraordinary stress and pain that you are witnessing, typically, in a battlefield, something inside you feels like it's wounded, it's just like a physical injury. You've got to go get help. There's nothing weak about that. It's strong."
Additionally, the president stressed how top military officials need to work to de-stigmatize mental illness from within the organization in order to prevent acts of self-harm. He highlighted the need for improved funding when it comes to mental health resources, like embedding more clinicians in military units to address mental health issues of service members while they're deployed.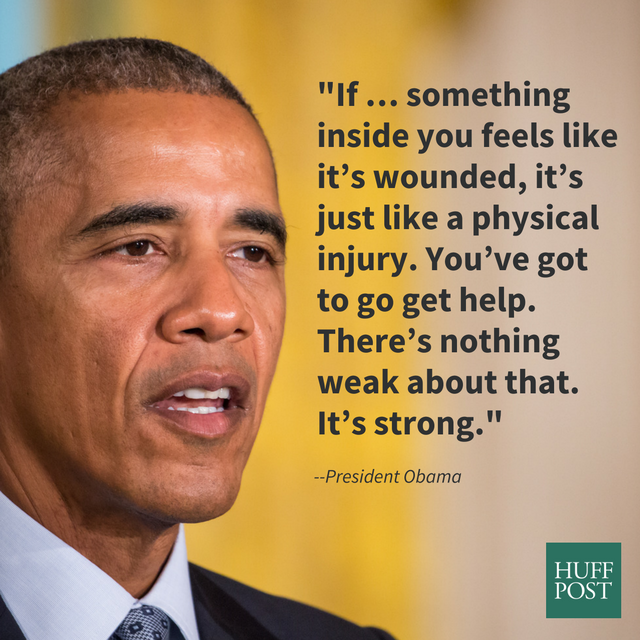 "I kept meeting service members and military spouses who were hesitant to ask for help because they thought they should be able to handle it themselves or that seeking help meant they were weak or broken," she recently told Prevention magazine. "But of course that couldn't be further from the truth."
A salute to POTUS and FLOTUS for giving a prominent voice to such a major issue.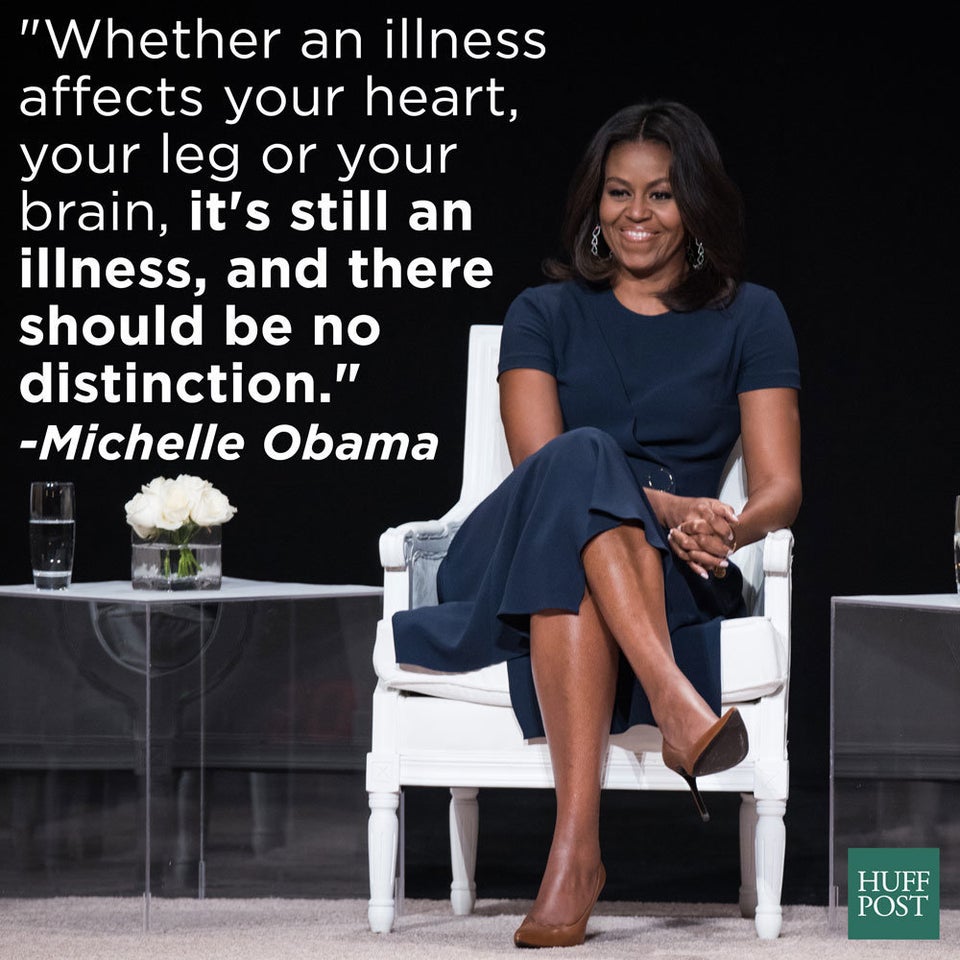 Celebrities On The Importance Of Mental Health