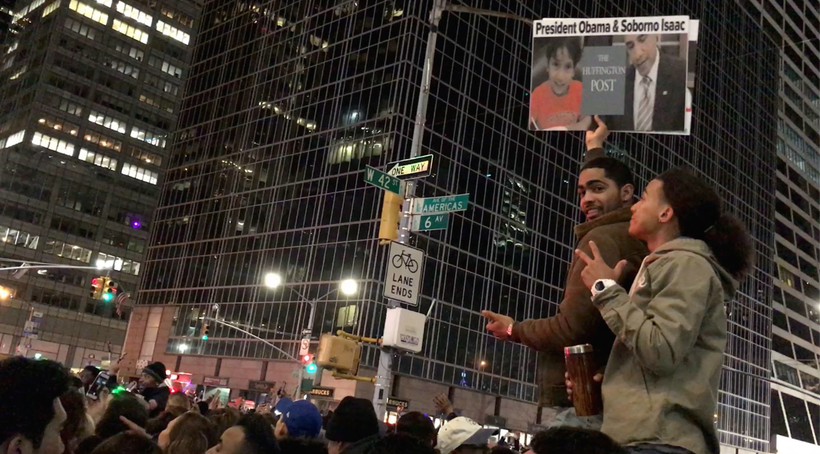 Soborno Pathik had just turned 2 years old. While we were celebrating his birthday, I have received a message on Facebook from Mahfoozur Rahman, a high-profile aeronautical engineer: "Change your son's name from Pathik to Isaac because he possesses the gift of Sir Isaac Newton." I initially ignored the request, but ended up changing the name after a series of events, which I call "stories.
Story # 1: One day the 2 year-old Pathik was solving addition problems with his mother. I was busy grading my students' papers in another room. All of a sudden, his mom called out to me. "Soborno is saying something that we never taught him before." When I asked Soborno, he said, "If 1 +1 is 2, then n + n must be 2n!" I was so surprised that I started giving him math lessons a few times a day.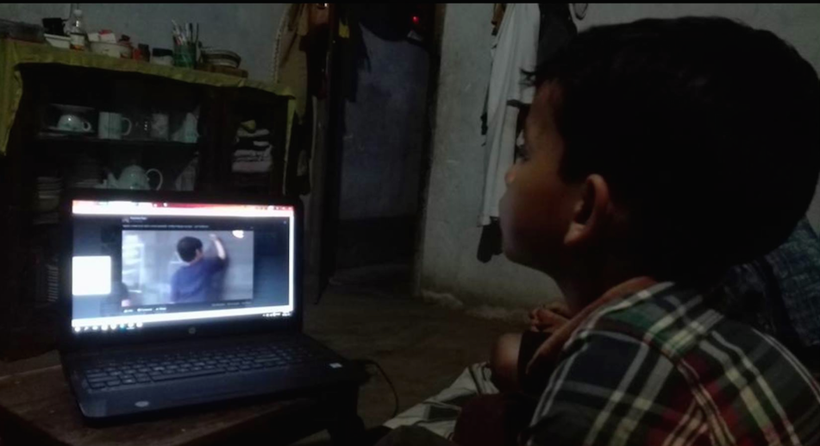 Story # 2: A few months later, two and half year-old Isaac was lying on a hospital bed, suffering from a fever. I was sitting on the chair next to his bed. I held his hand and said, "Don't worry, Isaac. You'll be fine soon because I love you more than anything in the universe." His response shocked me: "Universe or multiverse?" Immediately, I knew that this little guy would be very successful in his academic life. However, I did not know he was going to be able to solve PhD-level mathematics, physics, and chemistry problems at four years old. And I definitely did not imagine that he would get recognition from the White House at this age.
On November 9, 2016, my elder son—Refath Albert Bari, who is a thirteen-year-old math genius—and I were sad because our candidate had lost the election a day earlier. To forget and move on, I took my sons to Lehman College so Isaac could solve some math problems. Everything changed a few hours later when Albert knocked my classroom door and informed us that Isaac had received a letter of recognition from President Obama. I was so happy that I forgot what had happened the night before. I looked at Isaac and saw him jumping up and down. When he opened the envelope and read it a few times, he appeared to be having the happiest moment of his life. I videotaped the whole event, which went viral after I posted it on YouTube under the title "President Obama & Soborno Isaac."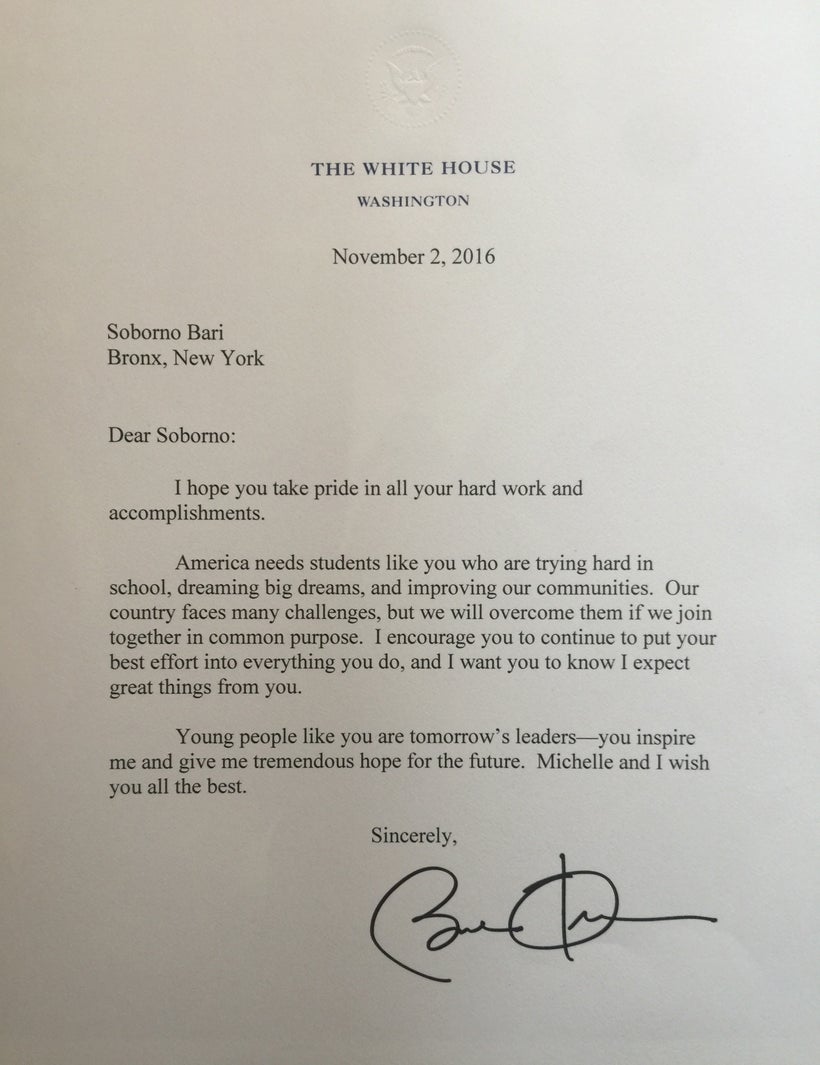 This recognition from the White House changed Isaac's life. When I announced on Facebook that he received a letter from President Obama, it made headlines in every single newspaper in Bangladesh, my birthplace. He was on the front page of almost all the Bengali newspapers and became the headline of all the TV channels. His story spread a positive message around Bangladesh—namely, that an education can pave the way to get recognition from the president of the United States. People started realizing that education not only pays off but also can make someone famous.
On November 26, 2016, at 9:00 p.m., millions of parents in Bangladesh asked their children not to do their homework but to gather in front of the television set to watch খুদে আইনস্টাইন (Little Einstein ), an Ahsan Himel documentary based on Isaac's story. They cried in a joy. When the movie ended, many parents expected their children to follow Isaac's path. The story of Soborno Isaac has also inspired millions of youths around the world including Anisul Islam, a graduate of Chittagong University, who now works for Bangladesh Radio as a news presenter. Anis never met with Isaac but when he spotted the 4 year old Isaac's picture on the front page of Kaler Konto, a leading newspaper in Bangladesh, his eyes filled with tears and he started recording it by using his cell phone, "It was Nov 15, 2016. It was a great day of my life. I tried to write a story on what I was feeling when I saw Isaac on the front page of Kaler Konto. It's a great and unforgettable memory in my life's notebook..."
But how did President Obama know about Isaac? It did not happen overnight. Isaac got recognition from the White House after a series of interviews with the presidents of different universities throughout the United States.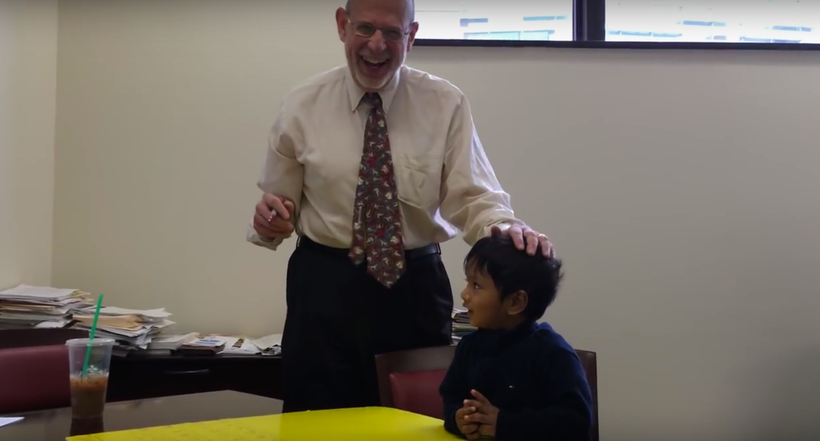 His recognition first came from CUNY Medgar Evers College, where College Vice President Jerald Posman wanted to test Isaac's chemistry skills. The video of the interview went viral on social media and happened to catch the attention of the Bangladeshi media, including Voice of America. Sabrina Chowdhury Dona of VOA invited Isaac—then two and a half years old—for an interview in their studio in Washington, DC.
A few months later, Isaac was interviewed by Dr. Daniel Kabat, chair of the Physics Department at Lehman College. He tested Isaac's calculus skills. Soon afterward, Isaac's name started spreading around the United States. This was essential to paving the way for him to receive the recognition of the president of the City College of New York.
The City College of New York is one of the most prestigious engineering schools in the United States, which is why I was surprised when we received an interview request from President Lisa Coico. In fact, April 21 became a historic day because in that four-hour-long interview, Isaac solved over eighty PhD-level physics problems. When First Lady Michelle Obama made a trip to the City College of New York on June 3, we assumed that President Coico shared Isaac's story with her. Time TV broadcast Isaac's interview with President Coico, which was viewed by millions around the world.
Isaac later received another interview request from Lehman College President Ricardo Fernandez. President Fernandez conducted his hour-long interview on July 12, which many media outlets broadcast.
I was not surprised when we received another interview request from Engineer Golom Mowla of the Federation of Bangladeshi Associations in North America. However, this time, Dr. Mizanul Chowdhury would conduct Isaac's interview in front of thousands of people in FOBANA. Dr. Chowdhury is the most recognized Bengali scientist of our time.
He teaches physics and computer science at MIT and writes programs for NASA Space Station robots. I was told that many public officials would be in the audience, including Congresswoman Barbara Comstock. On September 3, 2016, we arrived in Washington two hours before the interview. Isaac was exhausted, but he did well in the interview and solved many PhD-level math problems. Congresswoman Comstock was impressed and called Isaac to chat with her after the interview. That interview went viral on social media, and Isaac became a four-year-old math-and-science superstar. Congresswoman Comstock, on Dec 23rd, 2016, shared Isaac's documentary on her official Facebook Page and wrote, "This was a highlight of the year -- a 4 year old, Soborno Isaac Bari, solving complex math problems. Can't wait to see what exciting things he will be solving in the future!"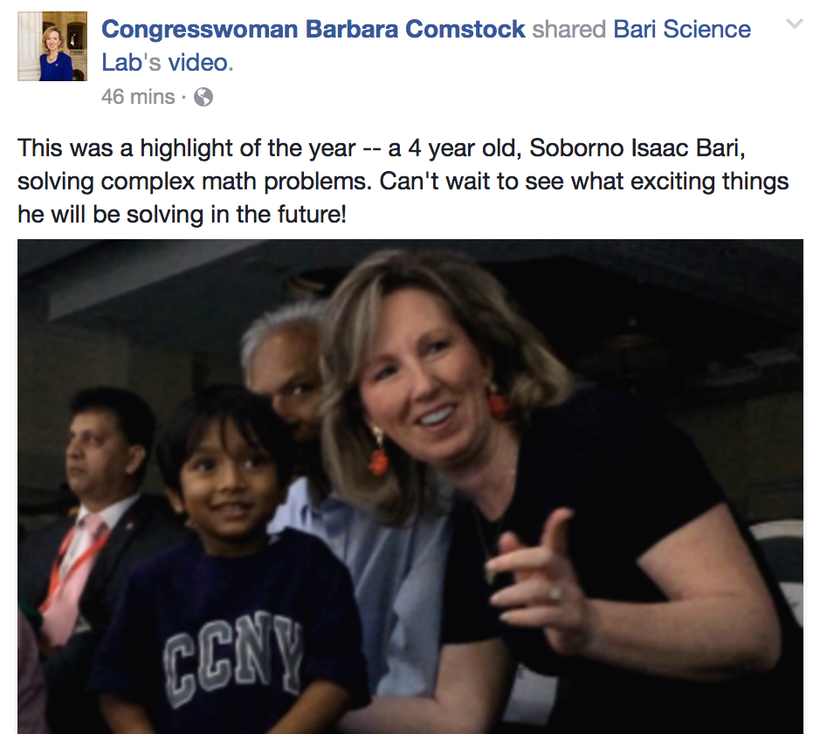 A long time ago, I founded Bari Science Lab, an anti-Islamic State website, to eliminate ISIS. This is why we have carefully chosen the motto "Thinking outside the box" for our website. However, recently, Isaac asked me to change it. "Dad, our motto should be 'Let's fall in love with math and science'." I disagreed with him for a moment.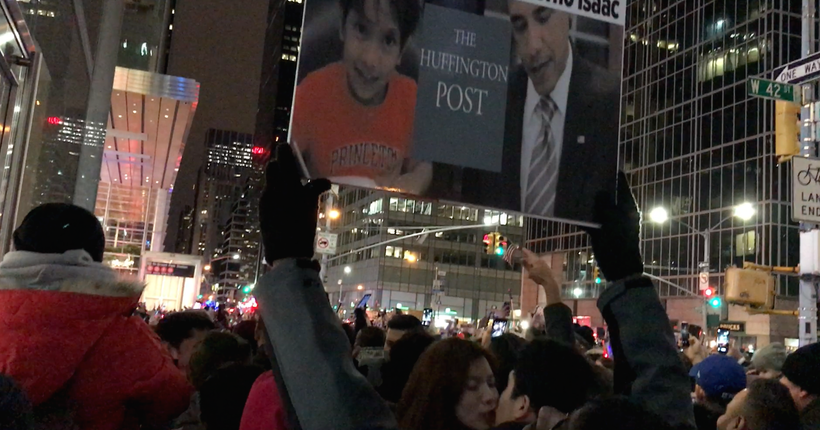 But later, I realized that if everyone in the world were to fall in love with math and science, there would no longer be terrorists, and we wouldn't need an anti-terrorist website. I hope Isaac can inspire millions of youths to fall in love with something even more important than politics and religion—that is, of course, math and science. Recently Isaac sent a letter to President Obama, in which he included one of his favorite physics problems where he calculated the gravitational force between him and President Obama. Isaac's letter can be viewed in the video below:
Isaac's dream is to get into Harvard at the age of ten via the SAT. He wants to get into college at such an early age not to make any record but to earn four doctorates by the age of forty so he can solve four problems: string theory, dark matter, quantum computing, and making fusion a reality.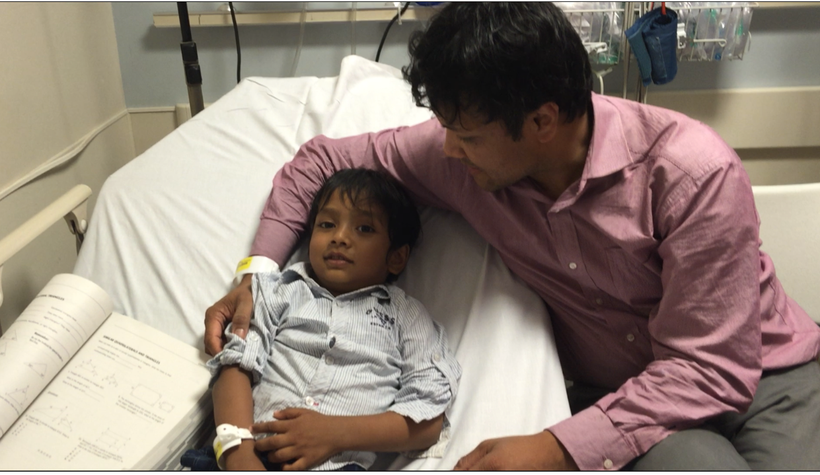 Recently, Dr. Muhammad Yunus, who won the Nobel Prize in 2006, has decided to meet with Isaac in New York City. People around the world, have become very excited, as they believe this meeting will promote math & science. It should be noted that Isaac's fans were seen with posters at Time Square on the 31st night, promoting this historical meeting between Dr. Yunus & 4-year- old Isaac.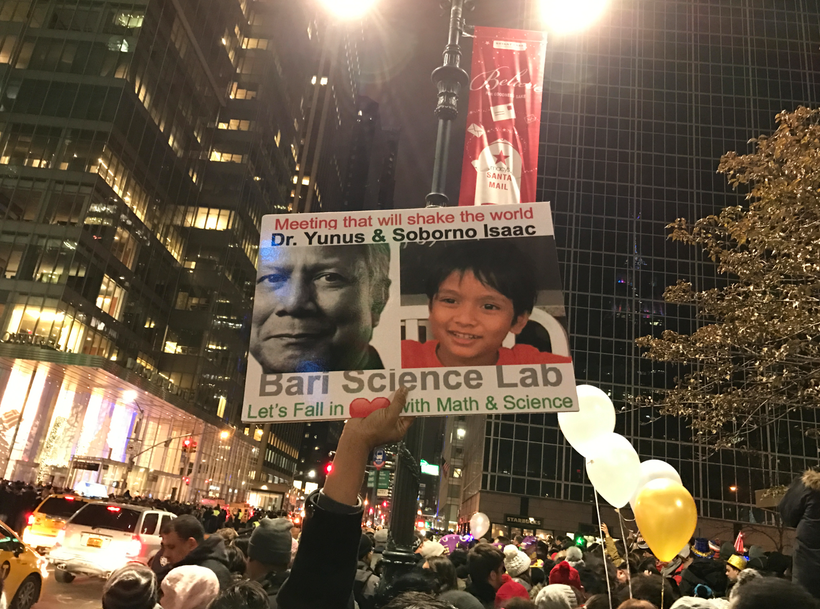 From the age of forty until his final days, he will work toward achieving his second goal of motivating youths to fall in love with education. Recently, he has made a swift transition from the Baby SAT to the real SAT, which he will take in January. I know his dream will come true because the source of his inspiration comes from President Barack Obama, who wrote to him, "I want you to know I expect great things from you."
Rashidul Bari teaches Mathematics at the College of Staten Island and Physics at Brooklyn Tech. His websites is: Bari Science Lab
REAL LIFE. REAL NEWS. REAL VOICES.
Help us tell more of the stories that matter from voices that too often remain unheard.
This post was published on the now-closed HuffPost Contributor platform. Contributors control their own work and posted freely to our site. If you need to flag this entry as abusive,
send us an email
.