With so much political smack talk always flying back and forth, it's easy for Donald Trump supporters to be like, "Orange hair. Don't care." But this has to sting a little.
After the president raised his eyebrows over a couple notes from Fallon about his birth certificate and Hillary Clinton's emails, Obama thanked Congress in one of his own.
"Thank you, Congress, for spending eight years wishing you could replace me with a Republican. Or, to put it another way," said Obama as a Donald Trump picture appeared in the background. "How do you like me now?"
Haters definitely feel the Bern.
"The Tonight Show Starring Jimmy Fallon" airs weeknights at 11:35 p.m. ET on NBC.
Before You Go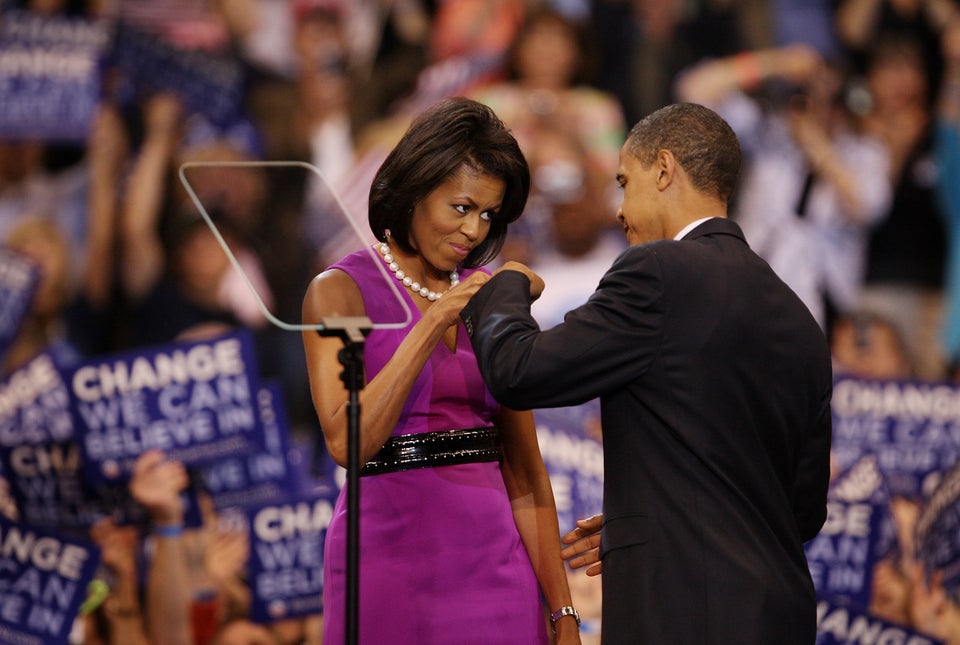 Obama's Fist Bumps
Popular in the Community