In the final hours before the Wisconsin recall, President Barack Obama reiterated his support for Milwaukee Mayor Tom Barrett, Democratic challenger to Republican Gov. Scott Walker, over Twitter.
"It's Election Day in Wisconsin tomorrow, and I'm standing by Tom Barrett. He'd make an outstanding governor. -bo," Obama said in a tweet Monday evening.
The underwhelming show of solidarity follows weeks of speculation around why the president, who has been traveling around the country for a host of fundraisers as part of his reelection bid, did not stop in Wisconsin to campaign for Barrett.
Just last week, White House Press Secretary Jay Carney mistakenly told reporters in the daily press briefing that Obama had not endorsed Barrett, when in fact he did on May 8. Carney later corrected his comments in a tweet after the Obama campaign issued a statement confirming the president's previous endorsement.
On Monday, Carney tried to downplay Obama's absence from Wisconsin amid the historic recall when pressed by reporters on the subject. "The president absolutely stands by Tom Barrett and hopes he prevails," Carney said. "The fact is the president has made clear all along his opposition to those who would take away workers' rights, to actions that would take away or diminish workers' rights, and he's also made clear his support for Tom Barrett."
At his final rally in Kenosha, Wis., on Monday, a reporter asked Barrett about Carney's statement that Obama is supporting Barrett.
"I didn't know that" he said that, said Barrett. "But it feels great. It feels good. I'm glad to have" the president's support.
But as voters headed to the polls, Walker seized on the issue in an interview with Neil Cavuto on Fox News. "It's kind of confusing, I think, to voters here, because they wonder why won't you come in?" he said. "Two years ago, the same person I'm running against now was my opponent back then and [Obama] came in and campaigned for the mayor at that point. I think it's a sign there's real concern."
Amanda Terkel contributed reporting.
Below, more on the history of the Walker recall effort: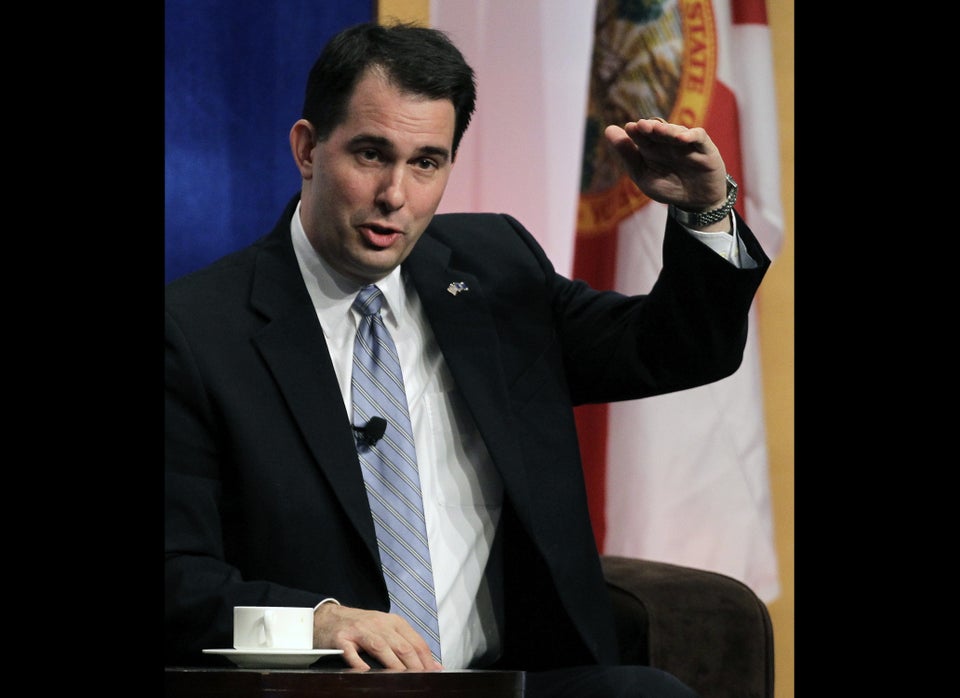 Popular in the Community