Last week, President Obama called upon the Department of Labor to protect middle and working class families from bad retirement advice. According to a White House press release, backdoor payments, hidden fees and conflicts of interest result in estimated losses to American families of $17 billion in retirement assets every year. The Administration's answer is to pressure all retirement advisors to abide by a new fiduciary standard. While this might sound like a good idea, a similar rule was shot down by the investment industry in 2010-2011.
According to the Department of Labor, 40 Million Americans are responsible for $7 Trillion in IRAs today. While 40 years ago most retirements were held in company pensions, today individuals are responsible for navigating a challenging economic climate and for steering their own ship through financial crises and smooth-talking salesmen toward the promised land of retirement.
So, to help us all better understand how to reduce the exposure to conflicts of interest, high fees and lockup periods, I called upon Marie Chandoha, the president and CEO of Charles Schwab Investment Management, Inc. Marie and Schwab are pioneers in the commission-free ETF product marketplace, with a goal of low costs and transparency for consumers. That commitment has resulted in Charles Schwab becoming the 8th largest brokerage in terms of assets in only five years.
Natalie Pace: Our grandparents' future was managed through pensions, but today everyone is on their own. What tips do you have for helping individuals navigate this new world?
Marie Chandoha: Start with a financial plan. You wouldn't take a long road trip without a GPS. Investing requires a road map. That is an important place to start. A lot of firms do financial plans. There are a lot of tools available today that make putting together a portfolio a lot easier than it was even 10 years ago. There are packaged products that create a diversified portfolio so that you don't have to pick stocks or ETFs or mutual funds. Given where technology is, we'll see that become even easier for investors in the future.
NP: President Obama warns about the conflicts of interests that some firms and advisors have to sell things that are not in the best interest of the customer. FINRA.org has monthly Investor Alerts warning Americans of fraud, scams and aggressive sales tactics. What tips can you offer individuals so that they can evaluate and select the right partner and products?

MC: Interview a number of firms. Do some research on the reputation of the firm. Ask questions about how the advice is being compensated. That tells you a lot about the organization and what's the motivating the advice that's being provided. The less conflicts that there are around that advice, the more direct that advice will be.
NP: Many people are not aware that there are ongoing commissions and front-end or back-end fees on a lot of mutual funds, annuities and insurance products, or that advisors participate in sales contests and receive bonuses based upon their performance. There can be lock-up terms and surrender fees that cost more than the promised return on investment. In other words, many, but not all, financial advisors are pressured to sell certain things just to pay their own bills, without really considering the best interest of the client.
MC: That's true. Ask questions about how the advisor is being compensated, and what the fees are of a particular product. If you ask those two questions, you learn a lot about that firm or the individual providing that service. There are a range of firms and services out there, so being smart about it and asking those questions is the first place to start.
NP: A lot of professionals have most of their retirement tied up in a 401K, where they feel the choices are too limited. Are there qualifying events for them to gain greater control and opt for more transparency, lower costs, greater selection and the like?
MC: In a 401k, there are generally many options. One trend is the use of a target-date fund, which is a diversified option, which targets different kinds of portfolios based upon your age. Generally a big 401K plan will try to get as low-cost as possible. There is also, generally, an ability to use a brokerage facility with a PCRA plan, and that opens up a lot of different options beyond your 401K plan. It allows you to invest in other types of securities or mutual funds or ETFs [with] a lot more flexibility.
Note: PCRA stands for Personal Choice Retirement Account.
NP: So, the professional just needs to ask Human Resources whether or not there is a self-directed option (SDO) if they are interested in having more choices beyond the handful offered by the 401k plan. Right?
NP: We're headed into the 7th year of this bull market. Is it time for a pullback?
MC: The U.S. is the nicest house on the block. When you are the nicest house on the block, you tend to be the most expensive house on the block. So, because we're seeing Europe in the doldrums, China slowing down and emerging markets having issues, the U.S. is a place where money is coming. It would not surprise me to see the bull market continue, but it has gone on for a long time.
NP: The last two recessions were deep and costly. Do you have any recommendations on how investors can make sure that they are protected from another downturn or not jumping in too late?
MC: Make sure that you have a financial plan - that guiding light - because investing is emotional. Having that guiding plan is very helpful as the market moves, and your life changes. Stick to your strategy. And if you're closer to retirement, maybe get more conservative with your portfolio.
NP: A lot of investors have become interested in FOREX trading and options. There was a pretty big wake-up call on January 15, 2015 when the Swiss National Bank announced their break from the euro. A couple of FOREX firms went belly-up and individual investors ended up losing hundreds of millions more than they had in their accounts. Is there a particular kind of investor that options and FOREX are right for? Is there a percentage of your portfolio that you'd limit this kind of trading to?
MC: I like to keep things simple. If you look at a simple balanced strategy of having 60% in equities and 40% in bonds, this [has done] very well. Options and FX strategies require that you spend time understanding them quite deeply, thinking about how you use them and what portion of your portfolio, without overdoing it. For the average investor, I think strategies that stick to one's financial plan, and set goals about where you want to be at various points, and what your goals are in the long-term, that are more diversified, are really a good way to go.
NP: Even sophisticated folks can have their head swim with all of these product differentiations. What is the basic difference between ETFs and mutual funds?
MC: The big difference between an ETF and a mutual fund is that an ETF trades on a stock exchange. So, it's very easy to buy and sell that fund. Because of that convenience and because ETFs are priced at a lower cost than mutual funds, that has helped to spur their popularity. The other thing that we've seen with ETFs is that they tend to be more index-oriented, like the S&P500, or maybe an international equity index. They tend not to be actively managed. They are more transparent.
NP: What do you think is important for individual investors in today's climate that our grandparents didn't have to worry about?
MC: They own their investments in their 401K. There's a lot more choice. Sometimes that can be confusing. Be as educated as possible about what the choices are, and do your homework around your investing strategy. Schwab's motto is: own your tomorrow. This is really important for people today.
About Marie Chandoha:
Marie A. Chandoha is president and CEO of Charles Schwab Investment Management, Inc. (CSIM). Prior to joining Schwab in 2010, Chandoha spent three years as the global head of the fixed-income business at BlackRock (formerly Barclays Global Investors). Chandoha is a graduate of Harvard University and a trustee of the California chapter of The Nature Conservancy.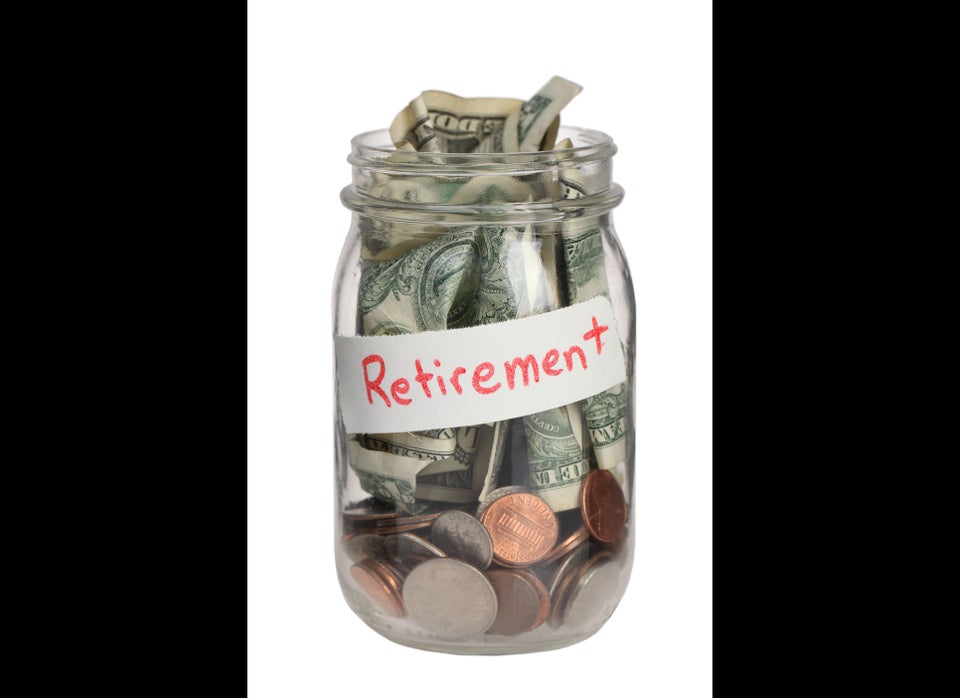 8 Ways To Prepare For Retirement