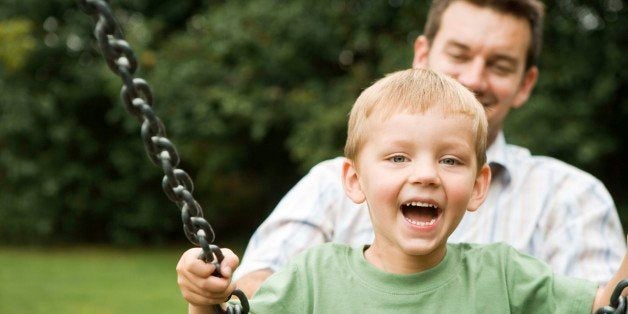 Recently, I interviewed Rafael López who was nominated by President Obama and confirmed by the United States Senate as the Commissioner of the Administration on Children, Youth and Families (ACYF) at the U.S. Department of Health and Human Services. From 2013-2015, Commissioner López served as a Senior Policy Advisor at the White House Office of Science and Technology Policy within the Executive Office of the President and with the Domestic Policy Council. Prior to his service at the White House, Commissioner López led organizations in the public and social sectors where he has served in numerous roles at the city, county and state level focused on improving the lives of children, families and communities. See my interview here:
Marquis Cabrera: What are some consistent and persistent pain points you see in the current foster care/child welfare system?
Rafael López: The child welfare system is a deeply broken system, and it does not yield the dramatically improved results for children and families that we would hope to see. We don't need to accept or buy into the devastating statistics that have persisted for decades. But we first have to reimagine child welfare as something other than a crisis-oriented system. The entire system is funded once a crisis has happened. A family first has to be addicted to drugs or alcohol, or be experiencing domestic violence before we intervene. This doesn't make any sense. How do we provide the right types of preventative support so that parents can be clean and sober, and create loving environments for their children? While there will certainly be cases in which a child should be removed from his or her home, we can and must do more to prevent kids from being removed from their homes in the first place.
Marquis Cabrera: What is ACYF and the Children's Bureau doing to address those pain points?
Rafael López: We are working to thoughtfully integrate responses for families struggling with domestic violence and substance use, two of the major co-occurring factors in child maltreatment cases. Prevention, intervention and family supports should not continue to operate in fragmented silos.
We know that substance use contributes to approximately 30% of foster care placements. Moreover, child welfare agencies across the country have reported increases in opioid, heroin, and methamphetamine addiction and a lack of effective treatment services as significant contributing factors to the uptick in the numbers of children entering foster care. To address this growing epidemic, the President's Budget includes a proposal to expand the Children's Bureau's Regional Partnership Grant (RPG) program from $20 million annually to $60 million. Families participating in the first round of RPG projects had positive outcomes in terms of recovery, children remaining at home, reunification rates, decreased recidivism, and dramatic differences in the rate of children who were placed in out-of-home care. Cross-system collaboration is at the core of this work focused on improving results for children and families who are affected by parental substance use disorders. We are working with state, Tribes, and communities across the country to support partnerships between courts, treatment services, education and mental health services, and other support systems to decrease substance abuse dependency.
Research tells us that close to 50% of families who are involved with the child welfare system experience domestic violence. The presence of domestic violence within the child welfare system is also well established by case workers, survivors, and advocates. The Children's Bureau, in partnership with the Family Violence and Prevention Services Program, recently published a Funding Opportunity Announcement to fund a Quality Improvement Center (QIC) on Child Welfare Involved Children and Families Experiencing Domestic Violence. This QIC will be supported for five years to develop, implement and support innovative models and interventions dedicated to improving the safety, permanency and well-being for families involved in the child welfare system that are experiencing domestic violence. The QIC will generate and nationally disseminate what we are learning about best practices, effective policy and practice models and interventions that will better serve our children and families. We want to be responsive to what is happening in the field and not accept the status quo.
Marquis Cabrera: What is ACYF doing to advance innovation in the child welfare space? What role will technology play?
Rafael López: One could argue that the child welfare field has languished in a bygone era or different time. With all of the advances that have evolved in tech and transformed the world, we must figure out how to harness and translate these advances in a way that makes sense for child welfare. There are so many examples of innovation in other fields. Why wouldn't we want the most sophisticated, agile systems to address issues in child welfare, and, ultimately, empower our most vulnerable children, youth and families?
ACYF is working to modernize our data systems to drive our work. We are focusing our efforts on updating the Adoption and Foster Care Analysis and Reporting System (AFCARS) and the State Automated Child Welfare Information System (SACWIS) rules.
AFCARS collects case-level information from state and tribal title IV-E agencies on all children in foster care and those who have been adopted with title IV-E agency involvement. Examples of the types of data reported in AFCARS include demographic information on our foster children as well as the foster and adoptive parents, the number of removals a child has experienced, the number of placements in the current removal episode, and the current placement setting. Title IV-E agencies are required to submit the AFCARS data twice a year (May and November) based on two 6-month reporting periods. It is the only rule in the child welfare space that is specific to collecting case information. We have not updated these rules, their framing, how we capture data, and the systems in which they are captured in decades. The time is now to update and modernize these rules in a 21st century context. The information captured by these systems are not obscure data points; they tell the stories of the children and families who struggle in child welfare systems across the country. We we hope to release the final AFCARS rule in late summer or early fall of 2016.
Our comment period on the new AFCARS supplemental notice of proposed rule (SNPRM) just ended. In this SNPRM, we propose collecting information on what happens with Native American and Alaskan Indian children, as defined in the Indian Child Welfare Act (ICWA). Without inquiry, many Indian children are not identified, thereby denying children, parents, and Indian tribes procedural and substantive protections under ICWA. For example: Was the case moved from state court to tribal court? We haven't asked agencies to collect this information, period. We will use this data to guide strategic investments in oversight, training, and technical assistance.
We are also overhauling the SACWIS regulations because they haven't been updated since 1993. The iPhone wasn't even invented then! How are counties, states and tribes supposed to react and become more innovative? This is why we are creating a framework for states to update the old, legacy SACWIS. The new framework is called the Comprehensive Child Welfare Information System (CCWIS). The new CCWIS rule will address practice challenges, information technology advancements, support quality data and provide agencies with increased flexibility to build less expensive, modular systems that more closely mirrors their practice models. We must harness the innovation around agile development cycles and procurement for child welfare. We want our partners to build systems that are more responsive and agile--not those that take countless years to build, costly and stuck in another era.
Marquis Cabrera: Per talking with Patrick Lawler, Andrew Bridges, and Dean Rick Barth, a common theme was: In order to improve child welfare outcomes, we must understand what is happening in a foster home. This is why I created RateMyFosterHome.Com. What is ACYF doing to understand what is happening in foster homes in real-time to improve foster home experience and, ultimately, quality?
Rafael López: We are constantly working with states and tribes to modernize the training and technical assistance we provide, which is why we created The Capacity Building Center Collaborative. It is comprised of the Capacity Center for States, the Capacity Center for Court, and the Capacity Center for Tribes. We are working to improve our response times to States', Tribes', and courts' needs and requests around technical assistance; our knowledge around how foster parents and kids interact; and real-time reporting. This might sound basic, but it's core to our work and critical to delivering better results for children and families.
For instance, a home that has been in a challenging situation merits swift action, but we have no consistent way to determine how many kids are in foster care, in real-time, in every state, right now. If you don't know what's happening in real-time, how can you improve the foster home experience? This is why we're working to modernize key frameworks and rules like AFCARS and CCWIS. The framework is key and guides the rules of engagement. No child should languish in foster care because the adults responsible for their care can't figure out how to move with the urgency our children, youth and families rightly deserve.
Related
Popular in the Community