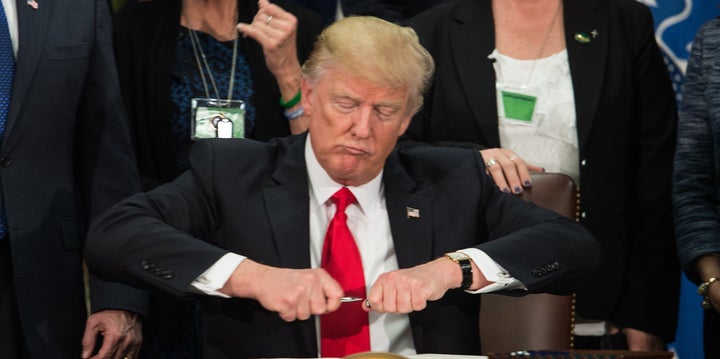 The Trump poet has put aside his rhyming dictionary for the moment to pursue the following appeal. His last poetic effort can be found here.
I ask to be considered for the position of Poet Laureate of the United States.
American poetry should enhance America's greatness, but let's be honest, Mr. President: lately the poems have been not so great. The Obama poet laureates were, quite frankly, a disaster. Under their leadership, very weak, much American poetry has failed even to rhyme. That's like a chicken dinner failing to have chicken. My poetry, on the other hand, always rhymes — and that's one reason why, when current Poet Laureate Juan Felipe Herrera is deported, I should be considered to replace him.
Another reason? Since your election I have supported you in verse. My poem "Be Fair!" was a plea to all would-be Trump-dumpers to give you a fair shake. You should be given a chance to "strut your stuff" as American president; I should be given a chance to "strut my stuff" as United States Poet Laureate. Together, let's make American poetry great again! Let's put the chicken back in chicken dinner!
President Trump, many see in me a latter-day Wallace Stevens. He was a poet who made his living in the insurance business; I also will no doubt be remembered as a poet but earn my daily bread by other means. I am a writer, producer, and director in the movie industry, very widely respected — though perhaps not widely enough! Joking, but my point is that in making me Poet Laureate you would build a bridge to the Hollywood community.
Mr. President, you need more than Scott Baio! We hear so much these days about bridges and walls. Let me be your bridge! The arts are not just Rembrandt and Meryl Streep. So many arts, Mr. President, created by so many artists — and if they can all be led to any boring symposium with an open bar, surely, more of them than Scott Baio can be led to you!
As Poet Laureate, I could do that leading! Big talk? Not from someone who's already succeeded in making your case in the liberal media outlet The Huffington Post. (Read there my celebration of you, "Man of Action.") I can enlist, engage, persuade, and make kissy noises at people you might dismiss as losers. Losers, maybe. But artistic losers — who vote!
In short, Mr. President, you need more than Scott Baio. Mr. President, my stuff rhymes. Mr. President, I'm like Wallace Stevens.
Mr. President, I respect you, I support you, I implore you: please support me. Read my poetry! Make me Poet Laureate! You could do verse!
Joking, but in all seriousness, I am yours,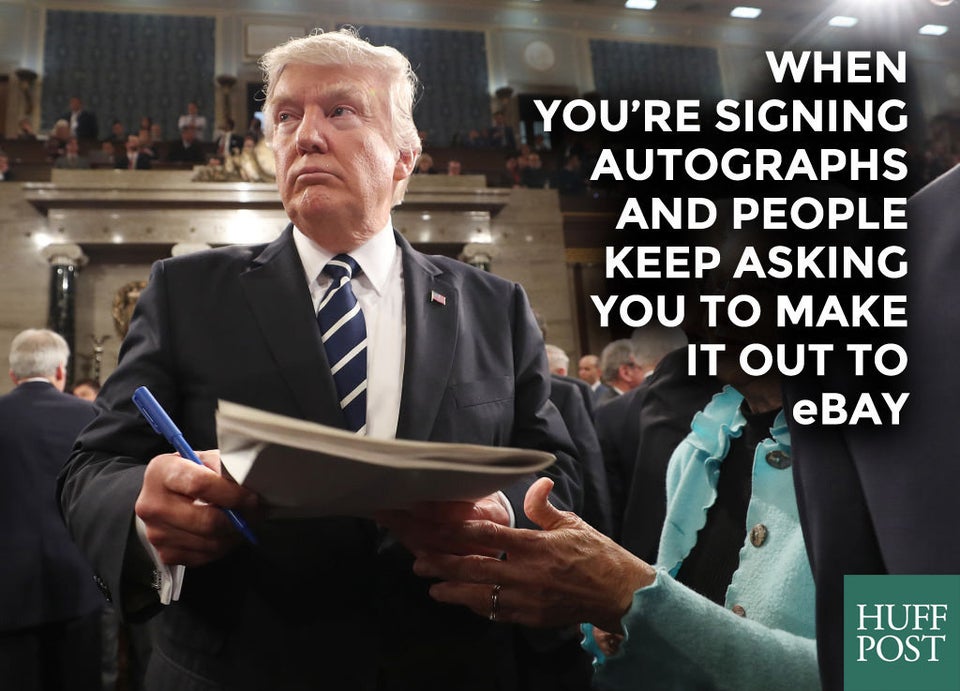 What's Really Going On In These Photos From President Trump's Address