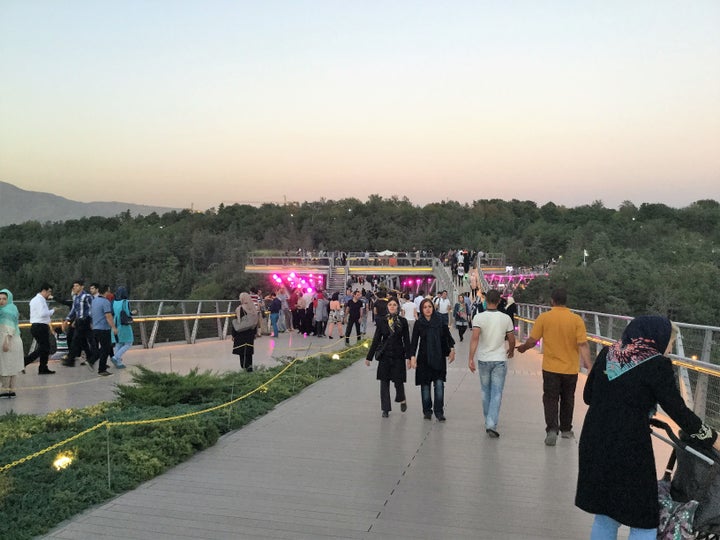 Since the 1979 revolution, the US and Iranian governments have always had their differences, but US policy has generally focused on opposing the government of Iran; not the Iranian people. With yesterday's new blanket ban on immigration from Iran (one of seven Muslim-majority countries targeted), President Trump is going well beyond US precedent and taking steps directly against Iran's population.
Even if banning entire countries were an effective way to fight terrorism (which it is not), the inclusion of Iran in this ban is extremely hard to justify. While the list does not include the countries of origin for the 19 hijackers in the September 11 attacks, it includes Iran because its government is a state sponsor of terror; not because of the actions of its citizens. In fact, not a single Iranian national has committed an act of terror against the US homeland.
Conflating government action with that of its people is both dangerous and harmful to US interests. It is noteworthy that in signing this executive order, President Trump stated that, "We only want to admit those into our country who will support our country and love deeply our people." Perhaps, like many Americans, the President is unaware that the vast majority of Iranians actually hold a very positive view of the United States. As I wrote in another article, Debunking the Many Myths Americans Have About Iran, Iranians are among the friendliest people towards the US in the Middle East, a region where US good will is in short supply. It is in America's strong national interest to retain this support; not to alienate the entire population with a blanket ban on immigration.
It is easy to see how Iranian good will toward the US will quickly diminish; the stories of those who will be affected by this ban are both frustrating and heartbreaking. One person who will no longer be able to come to the United States is a good friend of mine who was hoping to complete her Geophysics PhD at an American university. For the past two years it has been her singular goal to study English and improve her IELTS and GRE scores so that she could transfer to a school in the US. My friend is one of those people Trump claims he wants to come here: one of the best and the brightest in her subject in Iran, having earned a full scholarship to Tehran University. It is distressing that she may no longer be able to study in the US because of a ban that I cannot rationally explain.
Until the ban is lifted or Iran complies with the Trump administration's request for additional information on Iranian citizens (which is unlikely), the people of Iran will no longer be able to study, visit family, or start a new life here. They are understandably shocked and upset. However, this action has ramifications beyond the effects on individual lives; it will also erode over thirty years of American messaging to the Iranian people. Since the 1979 revolution, American leadership has been making the case that US sanctions and opposition to Iran have been a function of Iranian government policies and are not directed towards the Iranian people. Unfortunately, President Trump's new ban sends exactly the opposite message.
Calling all HuffPost superfans!
Sign up for membership to become a founding member and help shape HuffPost's next chapter