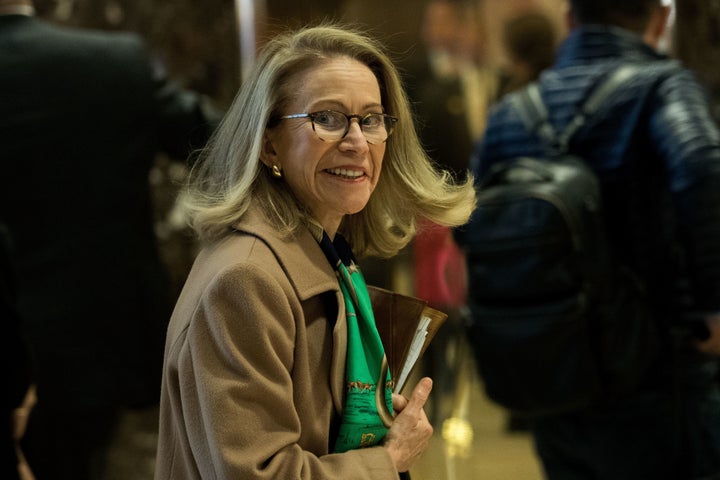 For more than five years, I had the honor of serving President Barack Obama as his top environmental advisor and Chair of the White House Council on Environmental Quality. The law that created the Council on Environmental Quality, signed by President Richard Nixon, gives CEQ the responsibility to advise the president on policies that improve the environment. For more than 40 years, under Republican and Democratic presidents, CEQ has carried that mission out, as Congress directed, for the benefit of current and future generations. CEQ's charge is clear and unambiguous: help make our environment cleaner and safer.
While it's sadly no surprise that President Trump does not value similar priorities among his advisors, it has become clear that the primary goal of the Trump administration's environmental nominees is to dismantle our clean air and water standards. Trump's nominees for our nation's top public health and environmental posts have fought against worker protections, ignored the impacts of toxic chemicals on children, and lobbied for the polluting industries they will now be overseeing.
In this context, it is critical to look at the record of Kathleen Hartnett White, Trump's nomination for the position I once held at the White House. In her years at the Texas Commission on Environmental Quality (TCEQ) and currently at the Koch-backed Texas Public Policy Foundation, Hartnett White has demonstrated both a lack of understanding of policy and science, as well as questionable judgment in a series of decisions that should raise serious concerns about her intentions.
First, as NowThis's viral video clearly shows, she denies the science behind climate change and does not seem to possess even a basic understanding of environmental issues.
Hartnett White has written that global warming "is a creed, a faith, a dogma that has little to do with science," and stated that "we're not a democracy if science dictates what our rules are." But science must inform environmental policy, otherwise it's just political whim. She has touted the supposed benefits of pollution, calling carbon dioxide "the gas of life" and "lacking any characteristics of a pollutant" and arguing that an "abolition of fossil fuels...would be...morally objectionable." And in a paper entitled Fossil Fuels: The Moral Case, Hartnett White argued that "the increased atmospheric concentration of man-made CO2 has enhanced plant growth and thus the world's food supply." These statements seem to fly in the face of facts and common sense, begging the alarming question of how Hartnett White would advise the federal government on these serious policy matters.
Finally, Hartnett White made a series of decisions while leading TCEQ that appear to put industry interests above public safety. In what the government watchdog group Public Citizen called a "massive cover-up," White reportedly led an effort to alter statistical data in order to hide the amount of radiation in the drinking water of some Texas communities. This means that she knowingly exposed communities to cancer causing agents. Additionally, a 2003 state auditor report found that TCEQ under Hartnett White's leadership failed to hold polluters accountable for violating state environmental law. Hartnett White also voted to move forward with the construction of a coal plant outside of Dallas, arguing that the plant's operators had no responsibility to make sure its pollution controls worked, despite the objections of the cities of Dallas, Austin, and dozens of other local Texas governments. The Dallas Morning News wrote in an editorial after she left TCEQ that Hartnett White is "an apologist for polluter.," and just a few weeks ago, urged the Senate to reject her nomination to the White House post.
Our country needs dedicated public servants who put the health of American people first. CEQ must have a leader who will commit themselves to the environmental goals that Congress agreed upon and laid out. Without that commitment, Kathleen Hartnett White is the wrong choice for the job and the Senate should not confirm her to lead the White House Council on Environmental Quality.
Nancy Sutley is the former Chair of the White House Council on Environmental Quality. These are her personal views.
Calling all HuffPost superfans!
Sign up for membership to become a founding member and help shape HuffPost's next chapter
BEFORE YOU GO