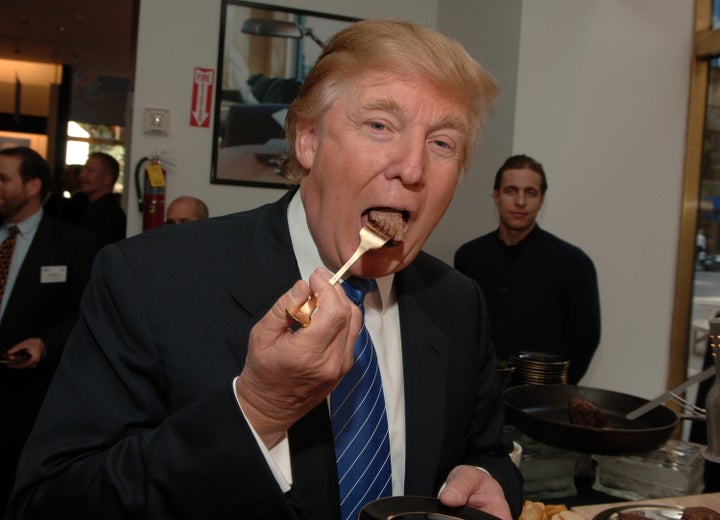 But amid all the chatter, the candidates have all but ignored food policy -- which advocacy groups point out encompasses such critical issues as hunger, healthy food access and farm subsidies.
Chef and restaurateur Tom Colicchio is the co-founder of the D.C.-based nonprofit Food Policy Action. He summed up the importance of addressing food policy with one simple question: "What affects us more than the food we eat and produce in this country?"
"If you look at what's driving this election, it's immigration, it's safety, it's ISIS, it's the big money going into campaigns," the popular "Top Chef" judge told The Huffington Post. "That's all well and good, but I would suggest our health care crisis because of the food we eat and how we're marketing junk foods to kids will affect a lot more people in this country than ISIS will."
Colicchio's group is one of three organizations behind Plate of the Union, an initiative launched in the fall with the aim of getting food policy matters on the radar of presidential hopefuls.
Also joining the effort are ex-New York Times columnist Mark Bittman and food journalist Michael Pollan, who both helped co-author a manifesto calling for the next president to create a robust national policy to more effectively address their concerns about food in the U.S.
The candidates haven't offered much of a response, but Colicchio argues that they aren't solely to blame.
"I've heard almost nothing so far. But part of the problem is, I haven't heard a journalist in a debate ask a question about food," Colicchio said. "I know that Bernie Sanders has come out in favor of [genetically modified organism] labeling. I've seen a few pictures of Hillary Clinton in farmers markets. That's as close as we're getting."
Sanders' Democratic opponent, Clinton, has a factsheet on rural issues that includes a plan to support "the next generation of farmers" and increase funding for farmers market and local food promotion programs to help build "a strong local and regional food system."
It's trickier to determine the Republican candidates' positions on food policy.
Only Rubio touches on any related issues on a campaign website. His page highlights farming issues, and he vows to repeal the "burdensome regulations" he says the Environmental Protection Agency has imposed on farmers and ranchers. He doesn't address topics like GMOs or increasing access to healthy food.
Republican front-runner Donald Trump has barely addressed food policy, according to Agri-Pulse, a farm, food and rural policy-focused news site that has analyzed the relevant stances of leading candidates from both parties. The site points out that Trump has posted a few tweets mentioning related topics but the he hasn't addressed them head-on.
Cruz has opposed GMO labeling, and dismissed the 2014 farm bill due to the "massive" cost of the Supplemental Nutrition Assistance Program, but hasn't expanded much on either topic, Agri-Pulse notes.
Beyond that, information is difficult to come by. Another food-focused nonprofit, Food Tank, is working to change that.
Last week, the group issued a 10-point list of food policy questions they would like to see the presidential candidates address. Among them are questions concerning government support for organic farming, labeling of products containing GMOs and the fate of the childhood nutrition-focused Healthy, Hunger-Free Kids Act.
"These are questions people want to know the answers to," Food Tank President Danielle Nierenberg said. "These are questions a lot of people are thinking about. The urgency of these issues is so great."
Her group is working with other food organizations to connect with the campaigns and get answers during this and any other election season.
"I don't think this is going to go away," Nierenberg said. "Four years from now, we'll be pressing candidates on some of these same questions and some different ones I'm sure will arise between now and then. I think the candidates will really have to become more knowledgable about food."
HuffPost also wants to hear from the candidates, and will send questions about food policy to their campaigns. Keep an eye on the site to find out what they have to say.
Joseph Erbentraut covers promising innovations and challenges in the areas of food and water. In addition, Erbentraut explores the evolving ways Americans are identifying and defining themselves. Follow Erbentraut on Twitter at @robojojo. Tips? Email joseph.erbentraut@huffingtonpost.com.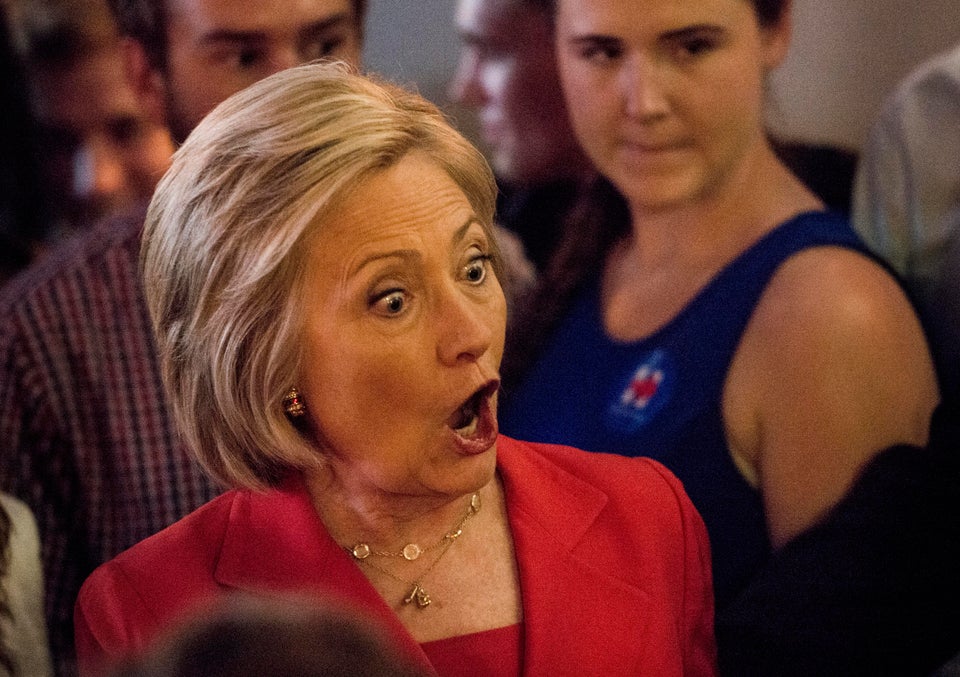 Most Awkward Moments On The 2016 Campaign Trail
Popular in the Community