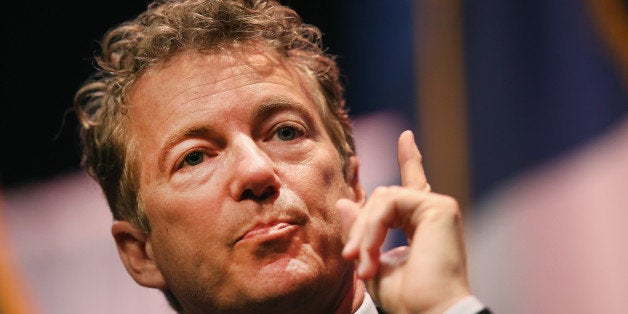 In November 2003, Earl Holt III read a blog post calling him a white supremacist. This shouldn't have angered Holt. But it did - even though he was, and still is, a white supremacist.
The Washington Post reported Tuesday that Holt sent an email to the blogger that said the following:
"Hey Commie," the note said, "Being the shallow, n--- -loving dilettante that you are, you probably DO consider n---- to be your equal (who am I to question this?). Yet, unlike you and your allies, I have an I.Q. in excess of 130, which grants me the ability to objectively evaluate the Great American Nigro (Africanus Criminalis)."
Holt then cited statistics that called blacks "criminal, surly, lazy, violent and stupid as he/she ever was."
Holt was then a leader in the Council of Conservative Citizens, an organization that claims to be the reincarnation of the White Citizens' Councils, a loosely connected organization of racists who fought against integration in the 1950s.
He is now the president of the organization, and he's been in the news a lot over the last several days.
Dylann Roof, the suspect in the murders of nine people last week at the Emanuel African Methodist Episcopal Church in Charleston, S.C., said he wanted to start a race war, in part, because of what he read on the Council of Conservative Citizens' website.
What a bad break for Santorum. You finally get someone to donate to your campaign and he turns out to be a virulent racist.
But we shouldn't have been.
U.S. Sen. Rand Paul's staff once included a spokesman, Chris Hightower, who resigned after it was revealed that he had kept the words "Happy N*****Day,!" a reference to Martin Luther King Jr.'s birthday, on his personal website.
Paul also employed a social media director, who worked as a radio commentator in Charleston, S.C., known as the "Southern Avenger." He advocated the secession of the South and praised the assassination of President Abraham Lincoln.
U.S. Sen. Ted Cruz, who received the most money from Holt among GOP presidential candidates, owes his success among the Tea Party members, in no small part, to his race baiting, whether it's questioning whether President Barack Obama was born in the United States, his support for voter I.D. laws, or praising bigots like U.S. Sen. Jesse Helms and rancher Clive Bundy, who said that blacks were better off during slavery.
The Southern strategy is not only venal and immoral, it is divisive and un-American - and it will again cost Republicans the presidency in 2016.
The day is long past that someone wins the presidency by waving a Confederate flag in hopes of winning over voters who think that Jefferson Davis is the greatest American president.
REAL LIFE. REAL NEWS. REAL VOICES.
Help us tell more of the stories that matter from voices that too often remain unheard.