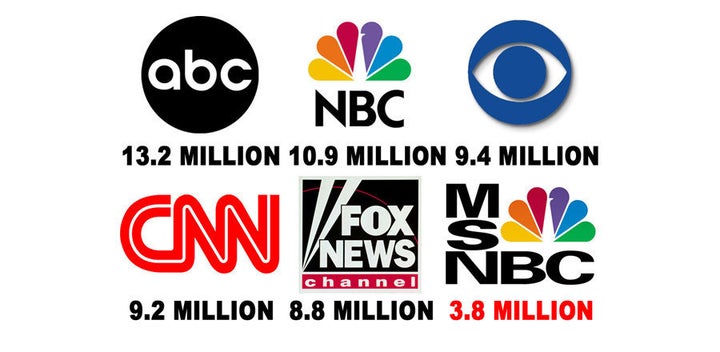 The second Presidential debate between Barack Obama and John McCain was a bigger television event than the first — but not as big as the debate between their running mates, which set several ratings records last week. Tuesday night's debate drew 63.2 million viewers, according to Nielsen ratings, or approximately 66 million viewers including PBS (which Nielsen does not count).
ABC won the debate among the networks, while CNN took top billing among the cablers.
Tuesday night's presidential debate between John McCain and Barack Obama was seen by 63.2 million viewers, according to Nielsen Media Research.

That's about 21% more than watched the candidates' first showdown two weeks ago -- an event seen by 52.4 million -- and ranks as the highest-rated top-of-the-ticket debate since 1992.

Yet last night couldn't compare to Thursday's vp showdown between Sarah Palin and Joe Biden, which was seen by 10% more viewers than last night (70 million) and retains the record as the second-most-watched debate of all time.

Tuesday's bout will stand as the highest-rated presidential debate since Bill Clinton, Ross Perot and George Bush squared off for their second debate in 1992.
Network News
ABC: 13.2 million
NBC: 10.9 million
CBS: 9.4 million
Cable News
CNN: 9.2 million
Fox News: 8.8 million
MSNBC: 3.8 million
Public Television
PBS: 2.8 million