There's only so much you can cover in a single debate, and Democratic nominee Hillary Clinton and Republican nominee Donald Trump hit a lot of key issues Monday night. But their 90-minute slugfest left out some big topics, including a thorough accounting of the candidates' positions on immigration, a discussion of their vastly different views on health care reform and their opinions about the possible looming shutdown of the federal government due to an impasse in Congress.
Trump didn't even bring up the deadly 2012 attacks in Benghazi, Libya, for which he's consistently blamed Clinton.
"We covered a lot of ground ― not everything, as I suspected we wouldn't," NBC Nightly News host Lester Holt, the moderator, said at the end of the evening.
Some topics came up briefly ― Clinton jabbed Trump for his stance on climate change and Trump boasted about an endorsement from the Immigration and Customs Enforcement union, for example ― but they didn't get questions, and there's plenty more to say.
Here are some issues voters would benefit from hearing the candidates battle over during the upcoming presidential debates on Oct. 9 and 19, and during the vice presidential debate between Democratic nominee Tim Kaine and GOP nominee Mike Pence:
Supreme Court nominations
Immigration
Gun violence
Climate change
Abortion rights
LGBTQ rights
The opioid addiction epidemic
The war on drugs
The Trump Foundation and the Clinton Foundation
Trump University
Health care reform
Housing costs
College affordability and student loan debt
Voting rights and voter ID laws
Veterans health care
Education and the Common Core
Entitlement programs
Mental health care
Military spending
Campaign finance
Before You Go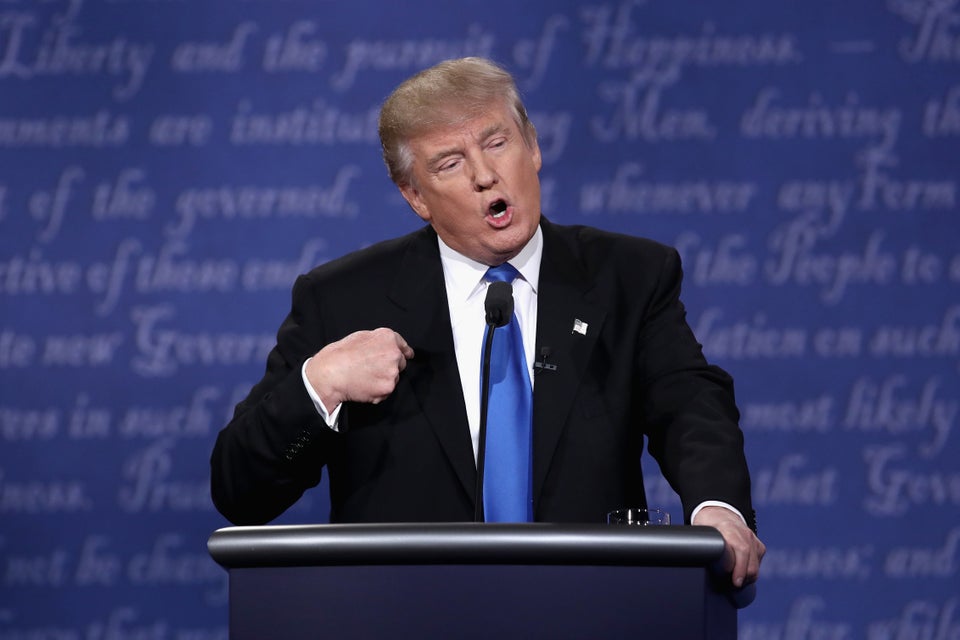 Trump And Clinton Face Off In First Debate But Whose Face Won?
Popular in the Community