When it comes down to the 2012 presidential election, the editors here prefer to let our voices be heard on November 6th. Sure, there has been plenty of talk in the HuffPost newsroom about the platforms (or lack thereof) of President Obama and Mitt Romney, as well as their neck ties, hair color and tanning habits. But you'd be hard-pressed to find one of the girls at HuffPost Style flashing election nail art like Katy Perry or Eve, making it clear which candidate has their vote.
From Democratic donkeys and Republican elephants to mini Obama heads and Romney campaign logos, there is no patriotic aspect of the election that hasn't been painted onto nails using glitter, sequins and gel.
Click through the slideshow below for the most creative presidential election manicures we've found across the Internet, then vote on which design you like best. No worries, your ballot is safe with us!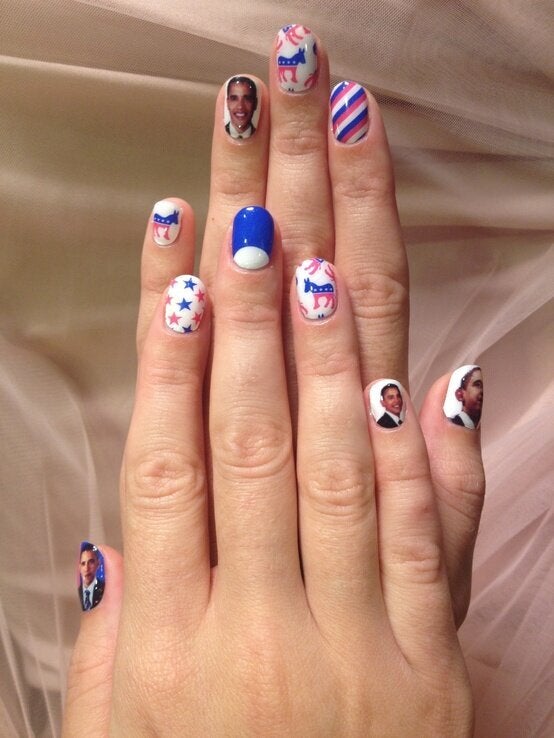 2012 Presidential Election Nail Art