President Barack Obama is beating Mitt Romney not only in the polls, but also in sales of presidential-themed Halloween masks.
This year, Obama masks are outselling Romney masks by more than 30 percent, according to the sales records at BuyCostumes.com and Spirit Halloween Stores, two popular seasonal retailers.
BuyCostumes.com statistics said Obama is up 30 percentage points over Romney, and Spirit Halloween has Obama mask sales figures at 69 percent vs. 31 percent for the Romney version.
For instance, Spirit Halloween figures show that Bill Clinton outsold Bob Dole by 71 percent to 29; George W. Bush outsold Al Gore by 57 percent to 43; Bush outsold John Kerry by 65 percent to 35; and Obama outsold John McCain by 60 percent to 40.
Just because a candidate's mask is selling well in a particular state doesn't mean he will win there.
Meanwhile, Romney mask sales are beating Obama in Massachusetts, which, by all accounts, should go to the President on election day.
Interestingly enough, Paul Ryan is making up 100 percent of GOP-themed Halloween masks in Alabama, according to BuyCostumes.com.
Joe Biden's best state is North Carolina, where his mug is responsible for 49 percent of Democratic mask sales.
Related
Before You Go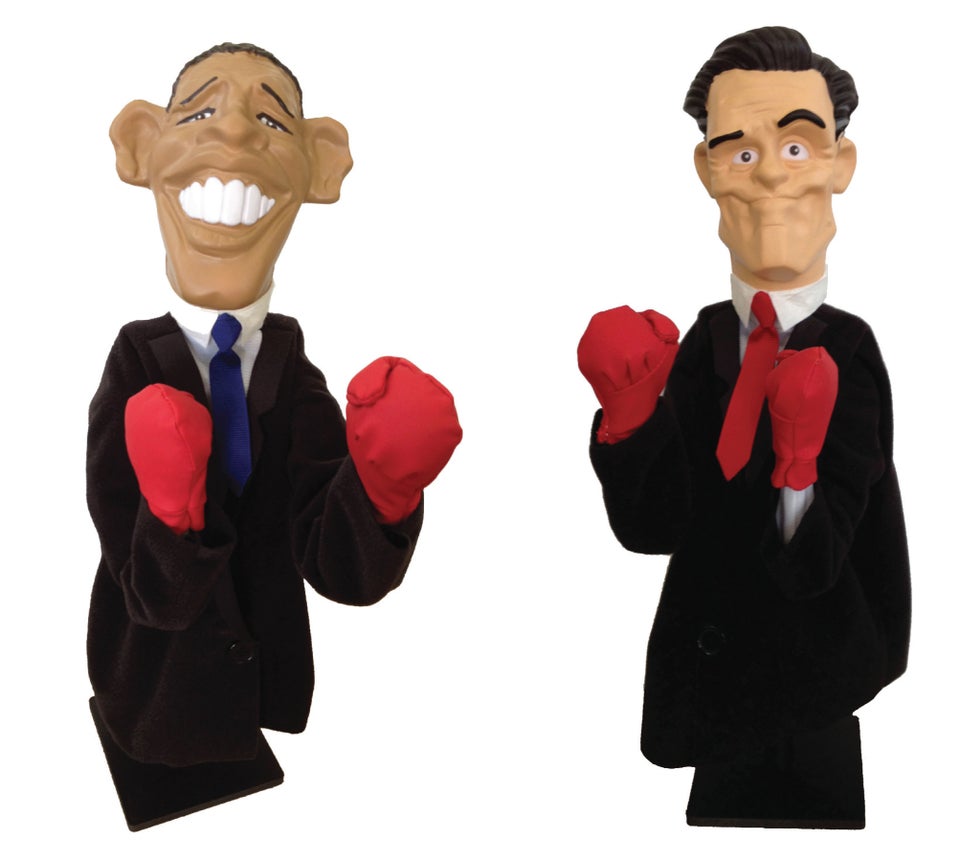 Weird Presidential Election Gifts
Popular in the Community