If you were a retentive second grader, you might remember the catchy President's Song your elementary teacher forced you to recite, thereby etching the names of America's 44 commanders in chief in your brain for decades to come. But we doubt any of you learned a tune to remember the fortysomething losers who unsuccessfully vied to become leader of the free world.
If you're feeling bad for the presidential flops, well, you should. But there's no need to fret about it. A hilarious Kickstarter project is here to wipe your guilt away and provide you with a pretty entertaining way of memorializing the non-victors forever and ever.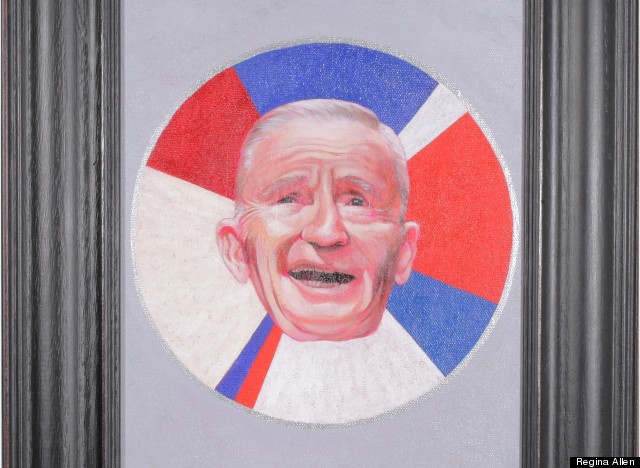 The project is "Presidential Losers," a playful portrait homage to all the losing candidates of presidential history, crafted by 75 contemporary artists with a flair for historical funny business.
Including sketches and paintings of Barry Goldwater, Winfield Scott Hancock and even Mr. Mitt Romney, the portrait series is the brainchild of Shannon McCormick, a writer and actor from Austin, Texas who is involved with Gnap! Theater Project's historically-themed production of 44 Plays for 44 Presidents. Looking for a creative way to promote the project, McCormick drew up plans for "Presidential Losers" and voila! A successful gallery show was born.
McCormick is keeping the exhibit alive with a book of the 44 portraits, designed by artist Marc English. If the project's Kickstarter succeeds, a 100-page compilation of the portraits and accompanying biographies of the historical losers will be completed in January of 2013.
Check out a slideshow of portraits from "Presidential Losers" below. If you like what you see, and you want to help McCormick transform the art project into a full-fledged book, visit their Kickstarter page here.
PHOTO GALLERY
Presidential Losers
REAL LIFE. REAL NEWS. REAL VOICES.
Help us tell more of the stories that matter from voices that too often remain unheard.
BEFORE YOU GO