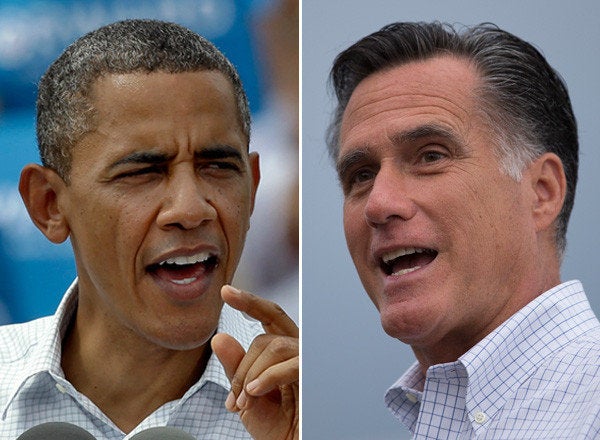 National polls released since the Democratic National Convention continue to show gains for President Barack Obama, but a new survey from The Washington Post and ABC News adds a new wrinkle: Obama has gained among all registered voters, but the race remains tight among those most likely to vote.
The latest Post/ABC poll, conducted nationwide Sept. 7 to Sept. 9, finds Obama leading Republican nominee Mitt Romney by 6 percentage points (50 percent to 44 percent) among a random sample of 826 Americans who said they are registered to vote. That result represents a net 7-point gain for the president since the previous Post/ABC poll conducted just before the two party conventions, when Romney had a 1-point edge over Obama (47 percent to 46 percent) among registered voters.
Among 710 respondents deemed most likely to vote, however, the new Post/ABC poll continues to show a near tie, with 49 percent for Obama and 48 percent for Romney.
The Washington Post report also notes that Obama's advantage among registered voters "was based on interviews [conducted on] Friday," just after the end of the Democratic convention, but that the two candidates "were about evenly matched" in calling on Saturday and Sunday. The report did not specify whether the demographics or partisanship of interviews also varied over the course of their weekend calling in ways that might explain the difference.
A CNN/ORC International poll conducted over the same three-day period and released on Monday showed similar gains for Obama, among both registered and likely voters. The CNN poll gave Obama a slightly greater lead over Romney among registered voters (53 percent to 45 percent) than among those identified as most likely to vote (52 percent to 46 percent).
As of Monday, three daily tracking polls conducted by Gallup, Rasmussen Reports and Reuters/Ipsos all showed gains for Obama during the conventions, and all three showed him leading Romney by 5 percentage points. The latest Rasmussen results published on Tuesday morning show Obama's lead having dropped to 3 points (48 percent to 45 percent).
The latest update of the poll-tracking model created for HuffPost Pollster by political scientist Simon Jackman, which controls for the consistent "house effect" differences among pollsters, shows Obama leading Romney by 4 percentage points (48 percent to 44 percent). The most recent run of the model as of this writing did not include the results of the Post/ABC poll.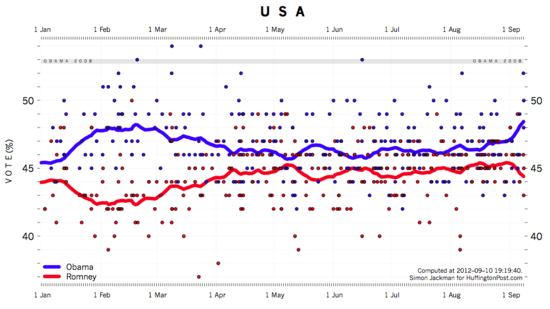 The contrasting findings of the CNN and Post/ABC polls for "likely voters" shines a spotlight on the often opaque methods used by pollsters to model the likely electorate. Beyond the number of interviews, for example, neither organization disclosed specific details of how these likely voters were selected for their latest surveys.
In a previously published summary of its methodology and standards, ABC News explained that they "develop a range of 'likely voter' models, employing elements such as self-reported voter registration, intention to vote, attention to the race, past voting, age, respondents' knowledge of their polling places and political party identification." Tuesday's reports provided no further explanation of which model was used for the most recent survey or what elements were taken into account.
CNN has published no explanation of how they select likely voters.
The two polls did provide results for a handful of measures of voter engagement among all registered voters that showed only slight differences when tabulated by party identification.
Results from the Post/ABC poll show a typical pattern: Republicans are slightly more likely than Democrats to say they are absolutely certain to vote in November (87 percent vs. 84 percent) or that they have been following the campaign at least somewhat closely (83 percent vs. 80 percent). Democrats, however, are slightly more likely to report following the campaign very closely (47 percent vs. 44 percent), a finding that likely reflects the recently concluded Democratic convention.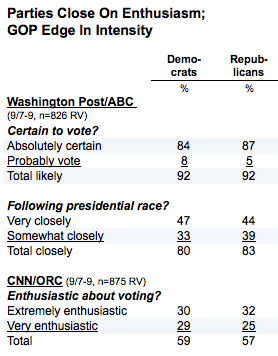 The CNN poll shows Democrats and Republicans equally energized, with 59 percent of Democrats and 57 percent of Republicans saying they are very or extremely enthusiastic about voting this year. The enthusiasm among Democrats is up significantly from an average of 52 percent on polls conducted previously by CNN in 2011 and 2012, while current enthusiasm among Republicans roughly matches the previous average (58 percent).
The challenge that pollsters face in modeling the likely electorate is that voter enthusiasm typically increases over the course of the campaign. And not surprisingly, the Washington Post reports that their latest survey shows "an electorate more tuned into the campaign than it was two weeks ago, with enthusiasm and the solidity of voters' preferences reaching new highs for the cycle."
If past history is a guide, those trends will likely continue. If self-reported intent to vote and enthusiasm varies from week to week, it should yield a lot of volatility in "likely voter" poll results.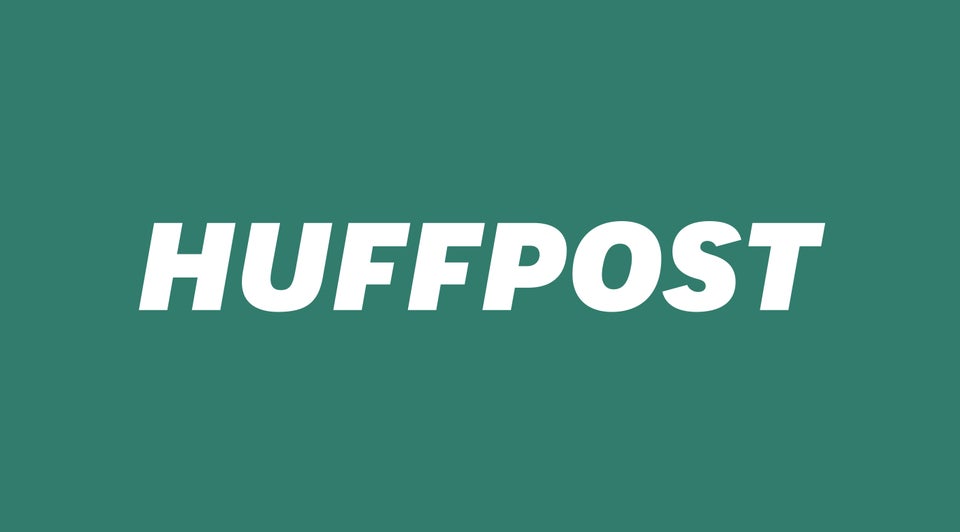 2012 Swing State Polls
Popular in the Community