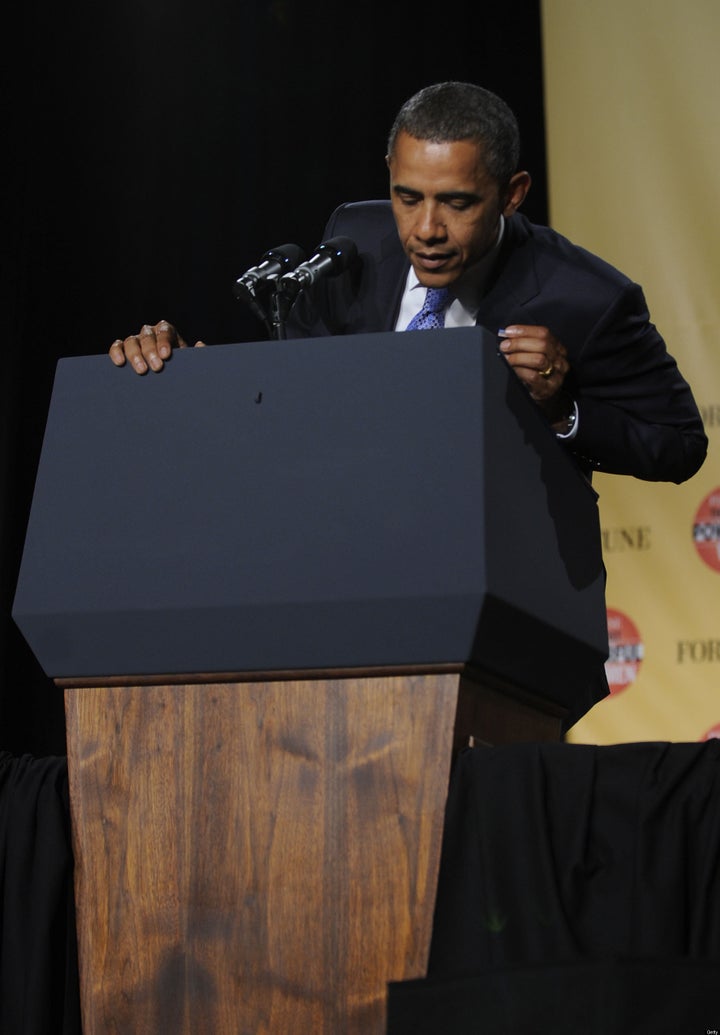 Men aren't usually invited to speak at Fortune Magazine's Most Powerful Women Summits, but Time Inc. CEO Ann Moore said that President Barack Obama had "earned this podium" on Tuesday, considering his Cabinet and Supreme Court appointments.
Minutes later, things were falling apart at that podium.
While speaking to hundreds of guests, the Presidential Seal came crashing down in front of Obama. According to White House pool reporter Chuck Lewis, he was able to laugh it off:

Mid-way through his remarks, the presidential seal came undone from the front of the rostrum and fell to the floor of the stage with a clunk loudly amplified by the president's microphone.

Obama stopped his prepared remarks, peered over the front of the rostrum, laughed and said, "That's OK, I think everyone here knows who I am."

Audience laughter.

He continued: "Someone here is really nervous. They're sweating bullets."
The teleprompter appears to have escaped unscathed.
Popular in the Community