The final Democratic presidential debate of the year ended on a sour note for many people, veering away from topics like terrorism and the economy -- and into the far less relevant territory of presidential spouses.
"Secretary Clinton -- first ladies, as you well know, have used their position to work on important causes like literacy and drug abuse. But they also supervise the menus, the flowers, the holiday ornaments and White House decor," ABC News journalist Martha Raddatz asked Hillary Clinton.
"You have said that Bill Clinton is a great host and loves giving tours but may opt out of picking flower arrangements if you're elected. Bill Clinton aside, is it time to change the role of a president's spouse?" she asked.
Clinton's election would be historic because she would be the first woman to lead the country. What her husband will do is far less relevant.
The question put Clinton in the uncomfortable position of seemingly having to take responsibility for those traditional first lady duties. She praised her predecessors and successors for carving out roles for themselves but then added, "With respect to my own husband, I am probably still going to pick the flowers and the china for state dinners and stuff like that."
She added that she will still turn to him, however, "for special missions, for advice, and in particular how we're going to get the economy working again for everybody, which he knows a little bit about."
In other words, even the country's most prominent female politician still can't escape questions of who will take care of the household.
Her campaign quickly responded to this question on Twitter.
During the 1992 campaign when Bill Clinton was running for president, Hillary Clinton defended her legal career by saying, "You know, I suppose I could have stayed home and baked cookies and had teas, but what I decided to do was to fulfill my profession, which I entered before my husband was in public life."
Clinton was widely criticized for these comments. Republicans called her a dangerous feminist and as The New York Times noted in 1992, "At least 20 articles in major publications this year involved some comparison between Mrs. Clinton and a grim role model for political wives: Lady Macbeth."
The Times added that Clinton then "worked hard to recover from the days of the cookies-and-condescension controversy to present herself as wife and mother in addition to lawyer and pol."
Sen. Bernie Sanders (I-Vt.) and former Maryland Gov. Martin O'Malley (D) also fielded questions Saturday night about what types of first ladies their wives would be. Moderator David Muir asked O'Malley whether his wife would give up her career as a district court judge if he's elected president.
The response from other reporters and election observers was quite harsh.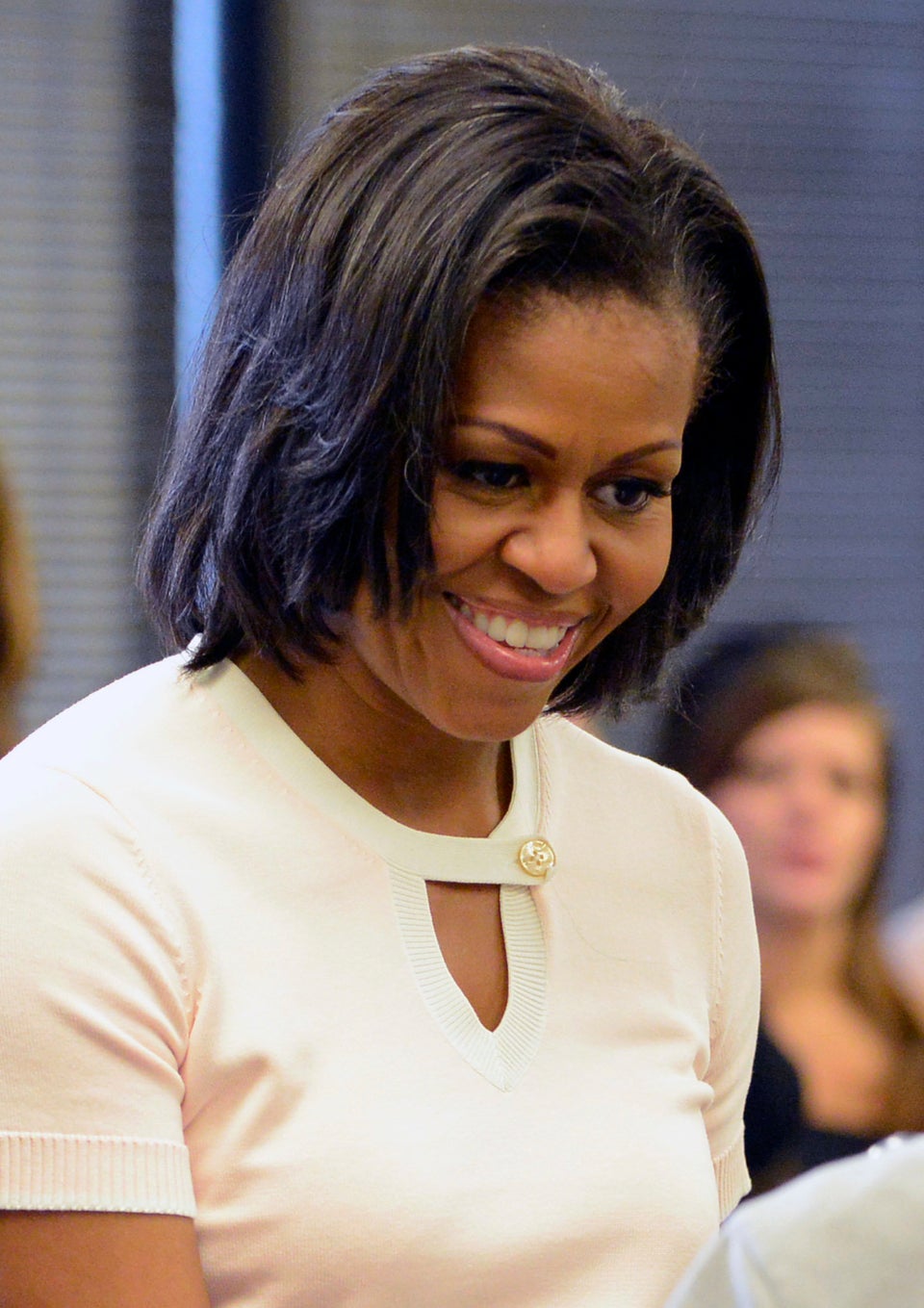 First Ladies Through The Years
Popular in the Community