"We must all do our part to make sure our God-given rights are protected here at home," Obama said, according to his prepared remarks. "That includes our most fundamental right as citizens: the right to vote. When any Americans -- no matter where they live or what their party -- are denied that right simply because they can't wait for five, six, seven hours just to cast their ballot, we are betraying our ideals."
"That's why, tonight, I'm announcing a non-partisan commission to improve the voting experience in America," Obama continued. "And I'm asking two longtime experts in the field, who've recently served as the top attorneys for my campaign and for Governor Romney's campaign, to lead it. We can fix this, and we will. The American people demand it. And so does our democracy."
Bob Bauer, former general counsel for the Obama campaign, and Ben Ginsberg, former top election lawyer for Romney's 2012 operation, will lead the commission, a senior administration official confirmed. This isn't the first time the duo has worked together: They previously negotiated the terms of the televised debates between their respective candidates.
Ginsberg is best known for his central role in the 2000 election, when he represented former President George W. Bush. Since then, he's been a key GOP recount attorney, representing former Republican Minnesota Sen. Norm Coleman in the aftermath of his race against Democratic now-Sen. Al Franken in 2008.
Assistant Attorney General Thomas Perez, head of the Justice Department's Civil Rights Division, told HuffPost last week that the administration is working to combat the "shock and somnolence cycle" of election issues that often draw national attention, only to fade from view.
UPDATE: 10:45 p.m. -- The White House said Tuesday night that the new Presidential Commission on Election Administration would focus on "common-sense, non-partisan solutions" and "develop recommendations for state and local election officials to reduce waiting times at the polls and improve all citizens' voting experience."
It will address voters' experience at the polls and will take input from customer service experts. The commission will also make recommendations to improve the voting experience of members of the military, overseas voters, voters with disabilities, and voter with limited English proficiency.
Jennifer Bendery contributed reporting.
Before You Go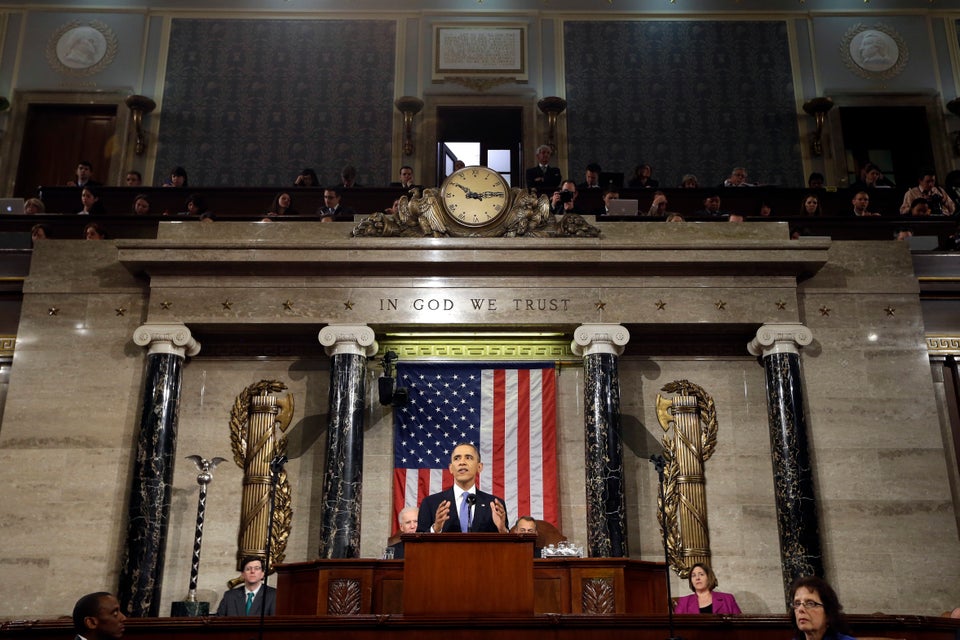 State Of The Union 2013
Popular in the Community