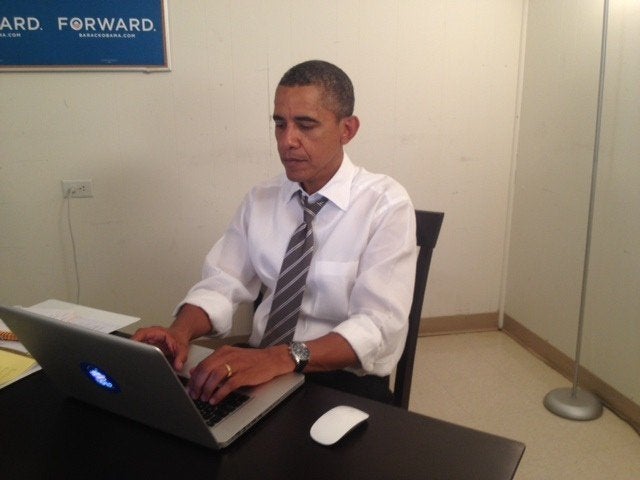 And he is talking about parenting!
"How do you balance family life and hobbies with, well, being the POTUS?" gobearss asked.
PresidentObama (yes, that's his Reddit name) answered:
It's hard - truthfully the main thing other than work is just making sure that I'm spending enough time with michelle and the girls. The big advantage I have is that I live above the store - so I have no commute! So we make sure that when I'm in DC I never miss dinner with them at 6:30 pm - even if I have to go back down to the Oval for work later in the evening. I do work out every morning as well, and try to get a basketball or golf game in on the weekends just to get out of the bubble.
Then he signed off, saying he had to "get going" from Charlottesville "so I'm back in DC in time for dinner."
With "michelle and the girls", we assume.