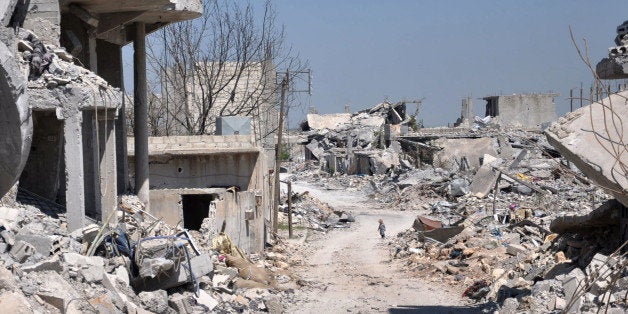 In 2025, there will be more silence in the face of tyranny and that gathering silence will be our own fault.
We will see more murders like the public beheading of the American freelance journalist James Foley, more messengers detained like the Washington Post reporter Jason Rezaian who is being held on trumped up accusations in a Tehran prison simply for reporting the story of a changing Iran, and there will be more horrific attacks like the one at Charlie Hebdo in Paris.
This dark vision for the future will be our own fault if we allow the attack on journalism around the world to go unchecked for another decade, if we continue to look the other way and ignore how killing the messenger erodes democracy and threatens a free, open society.
It will be our fault if we don't speak out against journalists being threatened, detained and killed for doing their jobs in exposing injustice and questioning authority. And we will all suffer. Not just the journalists like Foley, who was my friend and colleague, but really all of us who want to know what is going on in the world, who rely on eyes on the ground to serve as witness to the biggest stories: terrorism, government corruption, income inequality, human trafficking and the imbalance between privacy and the public's right to know in the digital age.
Already, the peril that journalists face in just about every corner of the world -- at the hands of Islamic extremists and police states and governments as well as corporations that seek to control the free flow of information -- has reached record levels.
Last year, 61 journalists were killed. According to the Committee to Protect Journalists (CPJ), since 1992, 1,124 journalists have been killed while doing their jobs. Both the International Press Institute (IPI) and the CPJ confirm that the last three years represent an unprecedented level of violence against journalists, particularly local journalists. Too often the attacks on journalists are carried out with impunity as more than 90 percent of the cases of murder against journalists around the world remain unsolved.
This violence will intimidate journalists and silence voices who are needed for a vibrant free press. So the silencing of the voices that can speak out against tyranny will be our fault if those of us who care about freedom of expression don't come together to counter the forces trying to thwart the kind of journalism that dares to confront injustice, to shine a light on the darkest corners of the human condition in the most dangerous corners of the world.
There are several practical approaches to counter the attack on journalism that are already underway and that need support. One is "A Call for Global Safety Standards and Practices, or "The Call," as it has been dubbed. This initiative has brought together nearly 70 media organizations and advocacy groups, including the BBC, AP, Reuters, the Guardian, GlobalPost, The GroundTruth Project, IPI and CPJ and many others to recognize the need for a new culture of safety for correspondents in the field, particularly freelancers.
And there is a need for a change in international law to make the murder of a journalist or holding a journalist hostage a war crime, an idea I first heard articulated by the president of AP Gary Pruitt. Last year was a particularly deadly year for the AP, which saw four colleagues killed in the field, including the high-profile murder of Anja Niedringhaus, who was shot at point blank range by an Afghan gunmen dressed as a police officer while she was covering elections.
Pruitt made the case at the Hong Kong Foreign Correspondents Club, saying, ""They don't need us, they don't want us. They want to tell their story in their way from start to finish with nothing in between, and a journalist is a potential critical filter that they don't want to have around," he said.
"The larger world, however, needs us. They need us to get the real facts out or the complete story out. Not just one side as they want to tell it," he added.
Another idea called for by UNESCO is to tie freedom of expression directly to the United Nations' millennium development goals, and make support for and protection of a free press a priority.
UNESCO's head of External Relations, George Papagiannis, said, "The digital age presents enormous challenges for those of us who care about freedom of expression."
Explaining that the digital age presents enormous hope and opportunity for a new era of journalism and an historic expansion of voices through citizen journalism, Pappagiannis hastened to add, "There is at the same time a rise in censorship and an unprecedented effort to block journalists. There is intimidation and murder of journalists and an effort to silence."
Over the next 10 years, there is much work for all of us to do to ensure that a free press thrives. All of us who believe in freedom of expression and the idea that it provides the cornerstone for democracy and open, inclusive government, need to be vigilant and avoid that gathering silence and the darkness that comes with it.
This post is part of a series commemorating The Huffington Post's 10-year anniversary through expert opinions looking forward to the next decade in their respective fields. To see all of the posts in the series, read here.
_________________
Charles M. Sennott is the Executive Director of The GroundTruth Project, which inspires and supports the next generation of international correspondents, and is the co-founder of GlobalPost.