Preston Deener, a sophomore at Brunswick High School in Maryland, was the victim of a bullying attack just as he was preparing for an on-camera interview with a local television station about his experience being bullied.
WHAG's news team was readying a camera when three boys approached, one of whom began hitting 15-year-old Preston in the head and chased him across a busy street.
"The student came up to me and pushed me out of the way and said, 'What are you recording?'" Preston said. "All of sudden, the student was chasing me and I needed help."
"I was shocked," WHAG reporter Katie Kyros said of the attack. "They didn't even care that I was standing there and yelling at them."
"A full investigation is under way," Michael Doerrer of Frederick County Public Schools told WHAG. "That's step number one, to find out what's going on … I think bullying is a problem at many schools around the country. It's not just in Frederick County."
The station has given a copy of the video, which includes shots of the boys' faces, to the school.
Bullying has become increasingly prevalent with the onset of social media, as students can now take the taunting beyond school grounds. Katie Uffens, a 16-year-old student at San Diego's Westview High School, said she was repeatedly harassed by her peers, even after she dropped out of school.
And in the first year of New Jersey's anti-bullying law, considered the toughest in the country, 12,024 instances of harassment and intimidation were reported across the state's schools in the 2011-12 school year.

Related
Before You Go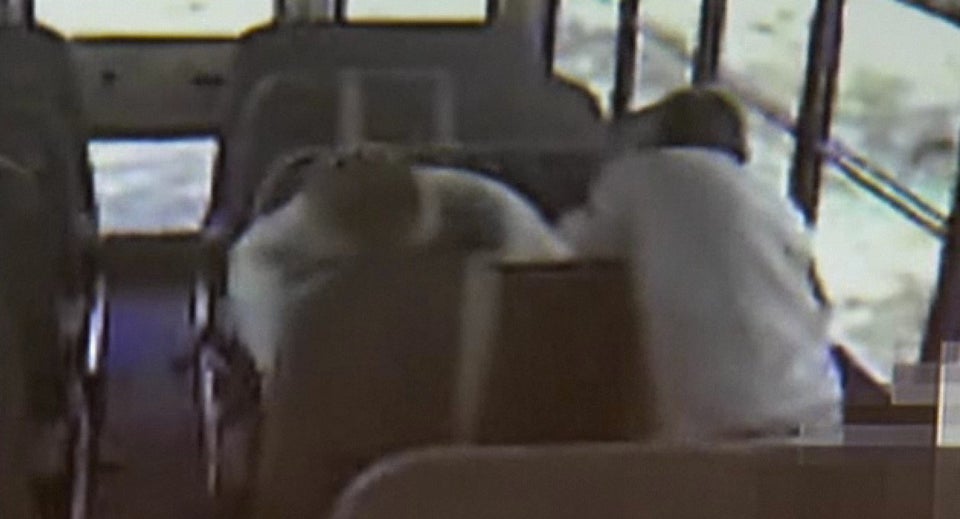 School Bullying Incidents
Popular in the Community