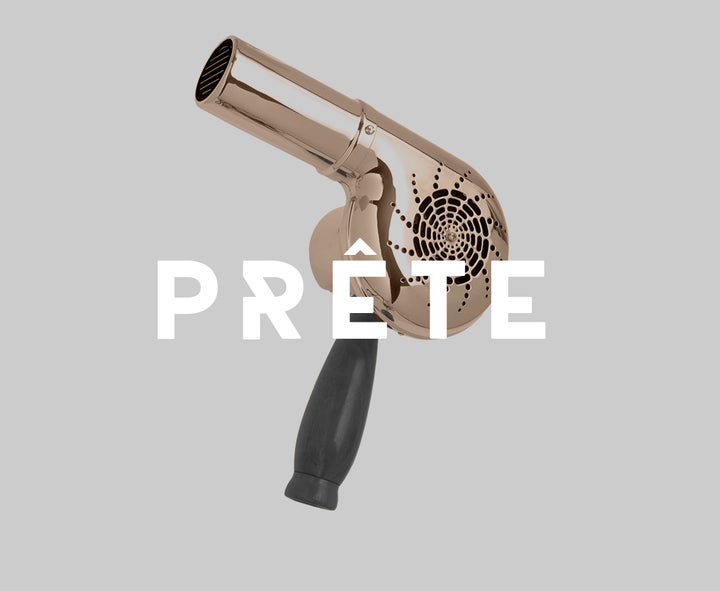 What if you can pay a monthly fee for access to a network of excellent salons and never have to pay for a blowout again? Nina Ojeda is the Founder and CEO of Prete, which is bringing the model made famous by ClassPass to your regular blowouts. Launching in the heart of the city known for beauty and looks, Nina has quickly grown her company to three markets and has no plans to look back. I got a chance to catch up with her about her journey with Prete.
Brian Kil (BK): What made you want to start Prete? Was there a specific moment that you knew the idea would take off?
Nina Ojeda (NO): Honestly, it's because I'm a huge blowout fan myself! I would go weekly, almost religiously, and I know tons of women who do as well. But, if I had to narrow it down to a particular moment, it was when I spoke about the idea with my longtime colorist, Johnny Ramirez of Ramirez Tran Salon. I don't remember what he said specifically, but when I hung up the phone, I knew I had to go for it.
BK: Why start in Los Angeles?
NO: It's a little selfish actually: I live here! Aside from that, LA is one of the biggest blow dry markets in the US. It's a crazy phenomenon, and I saw it grow!
BK: What has the response been in other cities like San Francisco and Nashville? Do you find each city to accept the service in a different way?
NO: Absolutely! It's interesting to me as a marketer to see how each city reacts to the service. We've had overwhelmingly positive responses so far, but the way customers and salons interact with the service in every market is as different as the cities themselves.
BK: How do you choose the markets that you launch in? What the most important aspect you look for in an area and why?
NO: We do a lot of market research! One of the most important things we look for is demand, and whether or not it's being met. A lot of our customers tell us that before we launched they had a very hard time getting appointment times they wanted, so we're solving that.
BK: You have a strong stance on animal testing - does this play a big role in your decision to partner with certain salons?
NO: It does. For the most part our salons use cruelty free products like Davines, Oribe and R+Co and it is important to us to continue to educate and partner with companies that share our passion for changing the beauty product industry for the better. Unfortunately though, it is still a bit archaic but our goal is to try and bring some of that to light. Many people don't realize that even if a company doesn't test on animals at their lab, if they are owned by L'Oreal or distribute to China, they are tested on animals by a third party as it's required to enter that market.
BK: How would you say that Prete has changed the beauty world so far?
NO: We're solving two problems concurrently. Salons (even the best in the world) have cancellations or idle time that needs filling, and blowouts are gaining more and more popularity! Over 80% of our salons tell us that the customers we send them come back for other services, and our customers rave about the stylists they are paired with. Just the other day I received an email from an early user who told me she loved a stylist she was paired with so much that she hired him to do her hair for her engagement photos! Stories like that enforce what we're doing. It's a win-win and that is very important to me.
BK: Tell us about the beauty bible - what made you decide to make this a part of the site?
NO: We really wanted our site to be more than just a service. We wanted to create a destination for beauty tips, and create a platform to talk about the things we are passionate about! Soon we'll be introducing guest features from some of our celebrity stylists, makeup and hair artists and beauty companies we love!
BK: Finally - why "Prete"? What's the significance in the name?
NO: It means "ready" in french! We wanted to choose something that had significance but didn't alienate - we have big, big plans for the future!
Related
Popular in the Community